Honest Review: Patanjali Products
"Patanjali Products" Yes, I finally gave in and bought some of the most raved about products from the Divya Patanjali endorsed and recommended by Yoga Guru, Baba Ramdev. I totally believe in Yoga and that's why follow Baba Ramdev as well because he is one who made it so popular even at International level. But somehow his Divya Patanjali Ayurvedic Products never seemed to excite me. May be because I have tried a lot of such so called Herbal/natural products and nothing worked for me.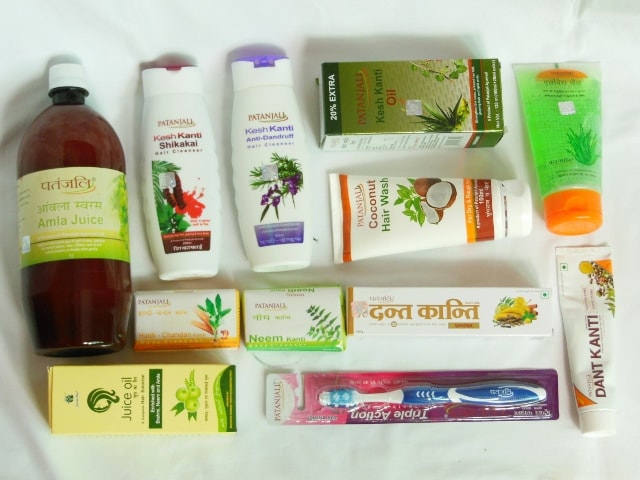 Video is now live ..
Lately, I see a lot of good reviews about the Patanjali Products which intrigues me. But it was my husband who convinced me to try Patanjali as he accused me of supporting International or Expensive skincare brands only. He blamed that I don't trust Indian brands ( which is somewhat true 😛 ) and wont try cheaper stuff.
So, to just clear the air around the hype of Patanajali Products I bought some to try and test. Trust me, it's the first time that I ever stepped into a Patanjali store. Read on about my experience at the store and on the products 🙂
About the Brand: Patanjali  is an Indian brand which offers a wide range of products including skin care, hair care, ayurvedic medicines & juice and even grocery stuff like biscuits, noodles and more.
The Patanjali Ayurveda store is nothing less than a super market stocked up with everything you can imagine for your daily needs. The store also stocks some other natural herbal brands which you might like to try!
I started with buying a few products from their personal care range.
Products purchased:
Patanjali Aloe Vera Gel – Rs.75 for 150ml
Patanjali Kesh Kanti Oil – Rs 250 for 300ml
Patanjali Coconut Hair Wash – Rs 95 for 150ml
Patanjali Reetha Shampoo- Rs 95 for 200ml
Patanjali Anti-Dandruff Hair Cleanser – Rs 110 for 200ml
Patanjali Amla Juice – Rs 55 for 510 gms
Patanjali Dant Kanti – Rs 40 for 100gms
Patanjali Dant Kanti Advanced –Rs 45 for 100gms
Patanjali brush: Rs 25
Patanjali Soaps in Neem, Aloe Vera and Haldi Chandan: Rs 15 for 75 gms
Buy from Patajali Stores or Patanjali Official Website.
My Experience with Patanjali Ayurveda Products:
Patanjali Aloe Vera Gel: Patanjali Aloe Vera Gel is probably one of the best selling products from the brand but I am little unsure about the effectiveness of the product. Firstly, I don't understand why the gel is green because natural Aloe vera is colorless and secondly there is a strong scent which slightly bothers me. The gel is light weight and does hydrate skin well but I can definitely feel it on the top of skin. I will use it a bit more to come out with the final thoughts on it!
Patanjali Kesh Kanti Oil: I really love this Patanjali Kesh Kanti Oil because of its awesome ingredients list. I like to use pure, natural oils to condition my hair before hair wash and this one has loads of them. Usually, such oils smells horrible but I kinda love its fresh citrusy scent in summers. Though I am yet to see any difference in hair fall.
Patanjali Dant Kanti Dental Cream: I have been a die hard fan of Colgate and never ever switched to anything else. I don't like tooth pastes with flavours as they usually are too sweet for my liking. I opted for this as it has natural herbs which will help strengthen gums as well. It does a pretty good job and leave my mouth much fresh. The only drawback is it stains the brush very badly.
Patanjali Dant Kanti Advanced Dental Cream: This Patanjali Dant Kanti Advanced toothpaste is an advanced version of Patanjali Dant Kanti with more herbs that will help improve teeth and gums health. I don't feel any difference in both other than that this one is a bit sweeter. However, Mr. hubby feels it made his Teeth whiter and brighter.
Patanjali Toothbrush: "No difference than the other brushes I use, so why not use an Indian brand and promote Make in India concept" this was exactly my thoughts when I added this toothbrush in my cart. Good one !
Patanjali Soaps in Neem, Aloe Vera and Haldi Chandan: Another skincare product that I never trust is soaps. Usually, all the soaps are tad drying for my skin so I have restricted myself to shower gels or the Gel based soaps only. I was a bit hesitant to try the Patanjali Soaps but they did leave me surprised. For the first time in past many years, my skin didn't stretch or feel dry after using these Soaps. Definitely better than the others in the market.
Patanjali Amla Juice: It is pure Amla juice with benefits of Vitamin C and antioxidants. It is supposed to improve overall health and skin by providing the essential nutrients to the body. The routine has to be followed for months to see the results but I guess it's worth the effort. Consuming pure Amla juice can prove to be so beneficial. There are so many other versions too and I so want to try them all (all at once 😛 !)
Patanjali Anti-Dandruff Hair Cleanser: I had high hopes from this Anti-Dandruff shampoo as I really wanted it to work and help me with Dandruff. But the shampoo was a disappointment because it did nothing but dried my hair even more. It has a strong scent which lasts even after hair wash and can give a severe headache. Also, it is a Sulphate based shampoo so not as natural as expected. The consistency is good but no difference in dandruff plus hay like hair.. Skip It!
Patanjali Coconut Hair Wash: After the Patanjali Anti-Dandruff Hair Cleanser I thought of trying this as it is not Surfactant based. The shampoo is much creamier and has a thicker texture. It doesn't lather that well so have to use a lot to get some good lather. But it also left my hair dry and frizzy.. why!! 😛
Patanjali Reetha Shampoo: Honestly speaking, after being failed by both of the shampoo I have no wish to try this shampoo at all. It is again surfactant based but thankfully it smells much better.
So, this concludes my take on the much raved and loved Patanjali Products. Though most of them were decent the Hair Cleansers were highly disappointing. Also, I still have indecisive about the Patanjali Aloe Vera Face Gel.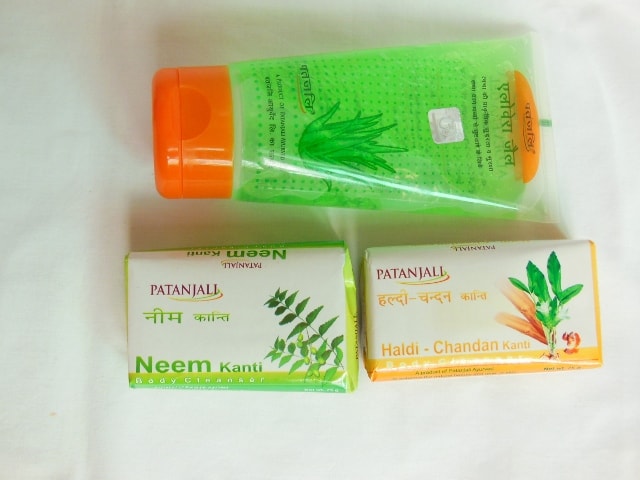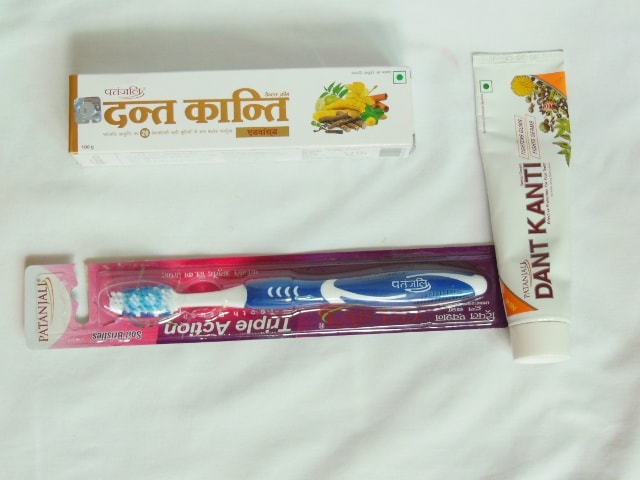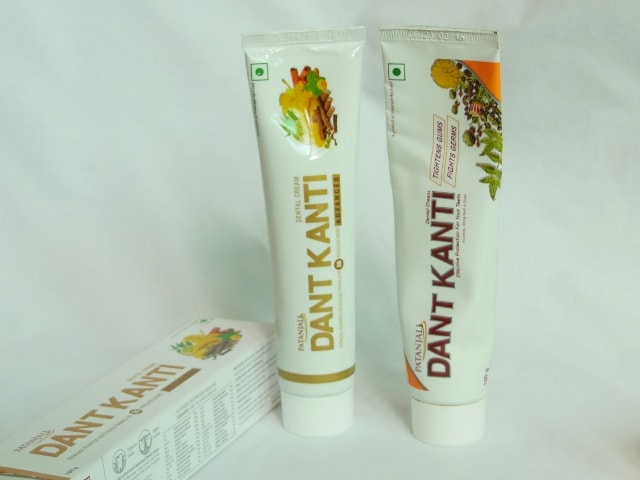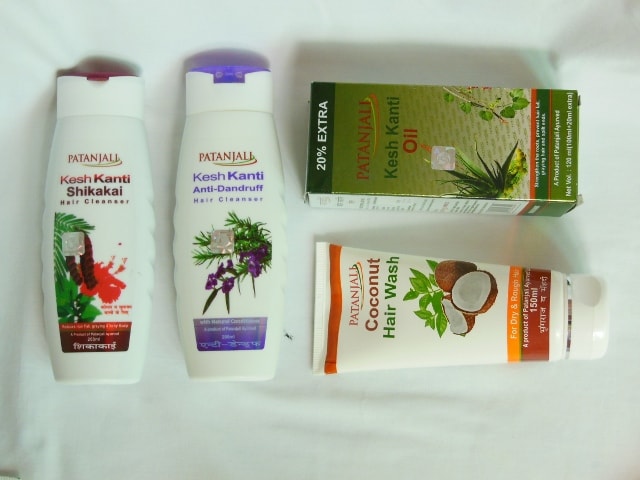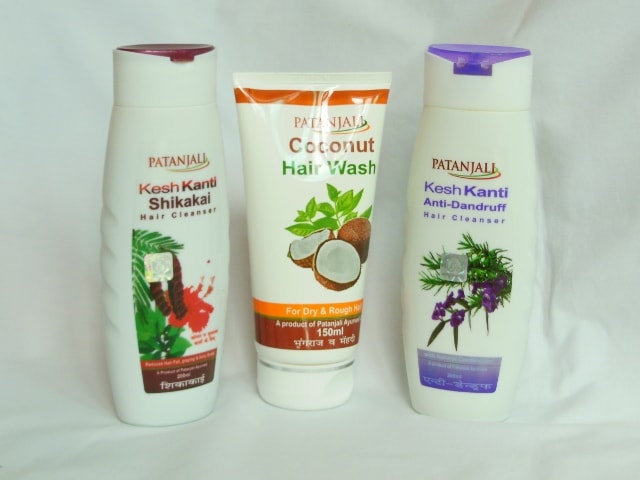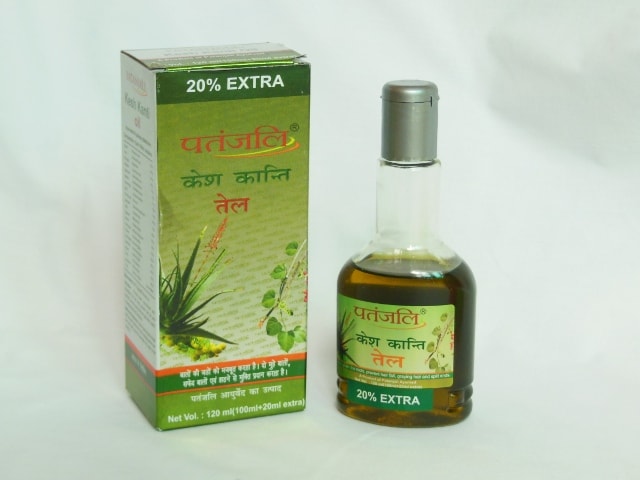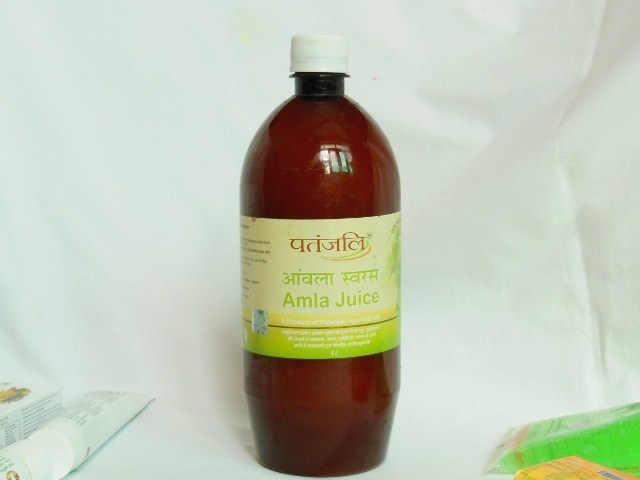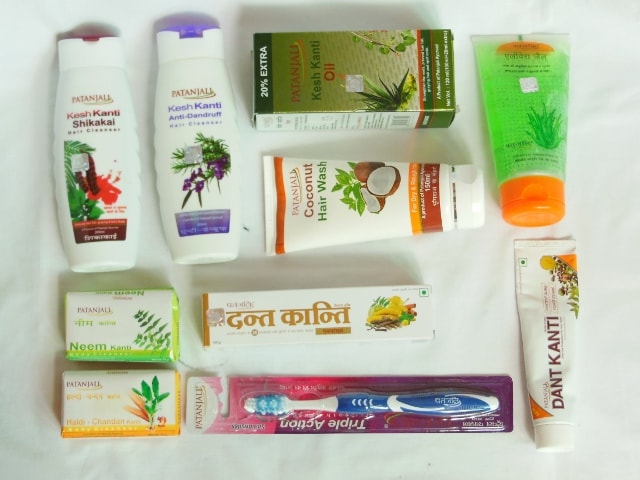 Let me know if you would like to see detailed reviews on any of these Patanjali products. Or any other product form the brand you would like me to try!
Don't Miss to Checkout:
Have you tried any of these products? Which are your favourite Patanjali products?