Party All Night: December Fab Bag 2015
Hello Dolls,
The last installment of this year's FAB Bag is here.. the much awaited December Fab Bag. I tell you I start waiting for Fab Bags as soon as I step into a brand new month :P. December Fab Bag is special because his time they allowed us to choose  2 things by  ourselves where one was the Bag itself from their most popular Fab Bags and second one was any of the mentioned makeup/skincare products. As I don't own this bag, I chose to get this one.. a bright metallic Fuchsia pink!!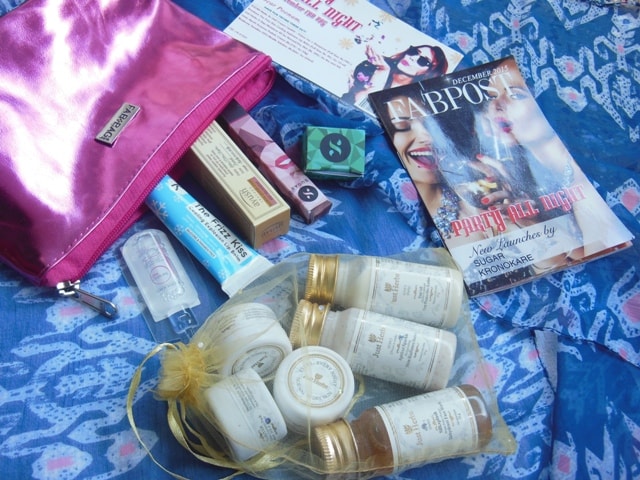 Products in December Fab Bag 2015:
Sugar Matte As Hell Crayon Lipstick- Poison Ivy+ Sharpener: Rs.799 (Full size)
Kronokare The Frizz Kiss Cooling Explosion Lip Balm: Rs 95/10ml (Full size)
Just Herbs 6-Step Miniature Kit for Normal/Dry Skin: Rs.595
Lever Ayush Suvama Poshak Cream: Rs 210/50gm ( 9gm Sample)
Bioderma Sensible H2O Micelle Solution: Rs. 860/250ml (10ml Sample)
Usually I get disappointed to see the same brand again in my monthly beauty bag but this time I am more than excited to try the Sugar Matte As Hell Crayon Lipstick in Poison Ivy which is a full sized product. Poison Ivy is a dark vampy deep purple shade in matte finish. I have liked the Sugar Liquid Eye Liner which we received in July Fab Bag 2015. I have already read some good things about this Crayon Lipstick so I am all set to do vampy lips this festive season with this.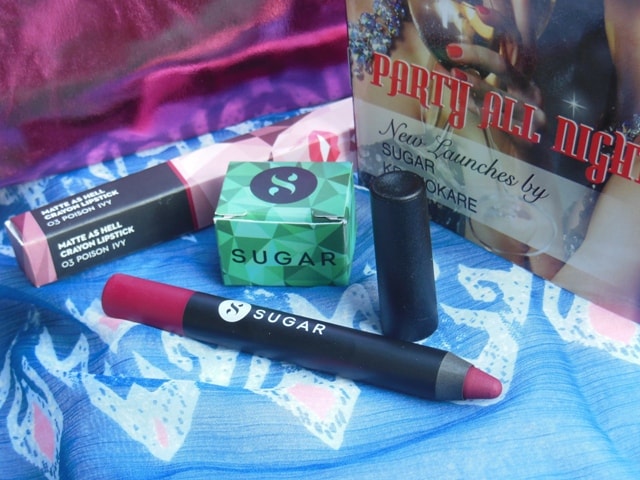 I have tried some of the Kronokare Skin Care Products in the past and they were just okay on me. I don't have any warm feeling for this Kronokare The Frizz Kiss Cooling Explosion Lip Balm somehow but will see how it goes.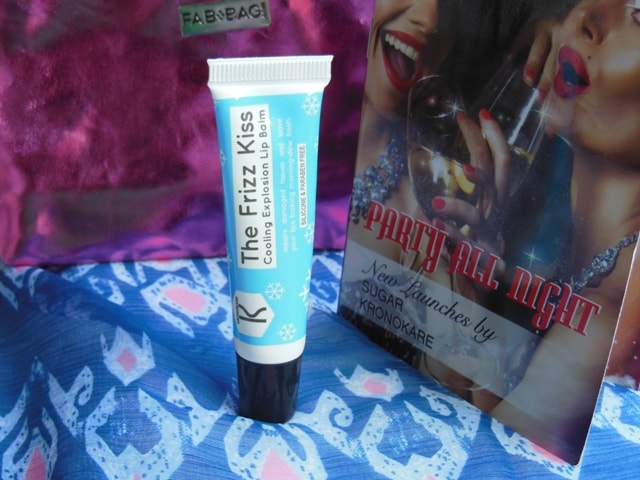 As you already know that I love Just Herbs Skin care products especially their face wash and Gel Cream which works nicely on my dry skin and when I spotted this Mini Kit as an option to pick your favorite product in December Fab Bag Edition, I picked this. I must say that the sample sizes are quite decent and I can see myself carrying this kit during travels.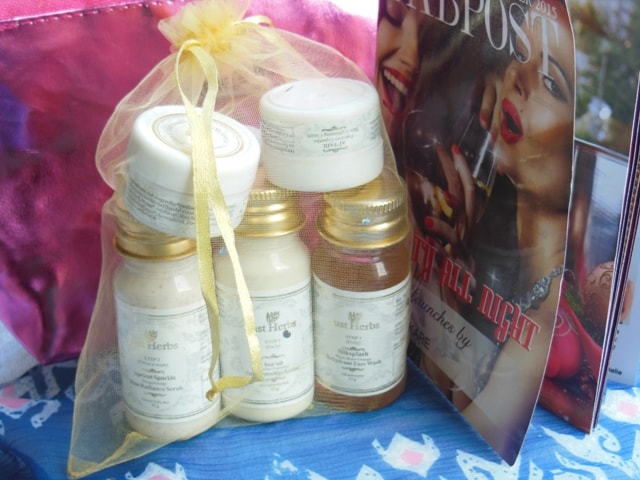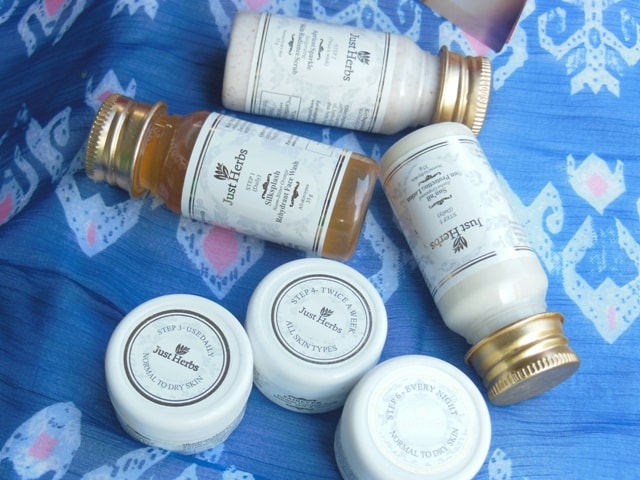 This is quite a new brand to me so not sure how it is gonna perform on my skin, will test out this Lever Ayush Suvama Poshak Cream and share the results.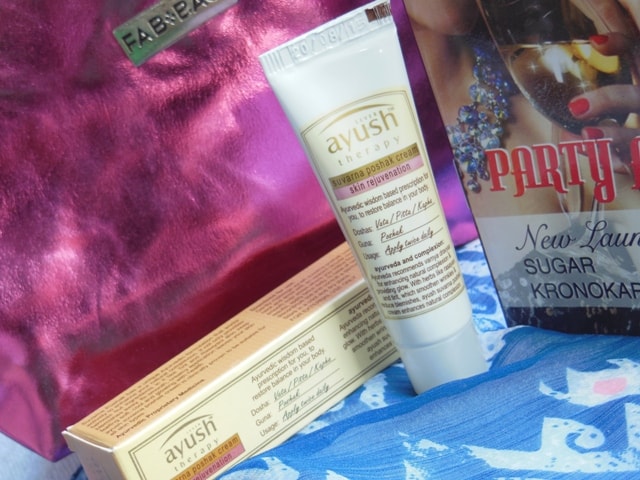 I have never tried such Micelle Solutions to wipe off makeup and am desperate to try them, so I am excited that I got a chance to try one from Bioderma with December Fab Bag but I feel the size of the sample is a quite small and might last just 1-2 usages.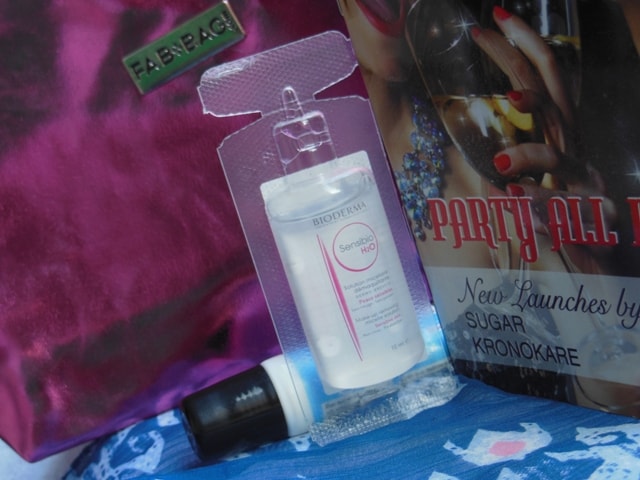 Yipee….we got the regular 5 products in the Fab Bag after a series of 4's over the past months. This time we get  1 full sized makeup product and 1 full sized skincare products, along with that lovely Mini Just Herbs Skincare Kit totaling around Rs.1600 which is great.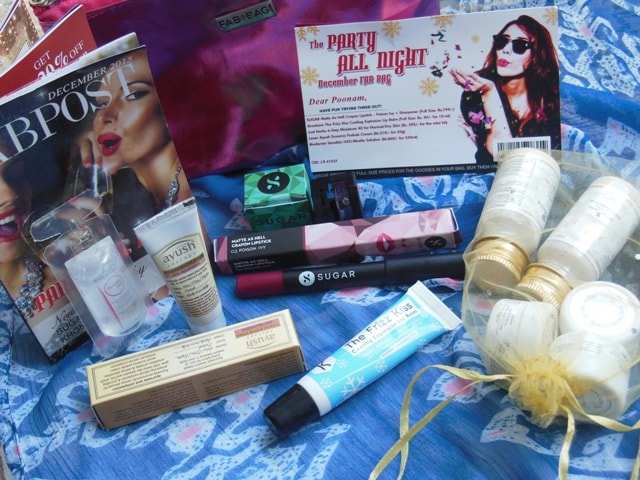 Have you tried any of these products? Which one is your favorite here?
PS: Bag sent by brand for consideration