Paint your Lips Black This Fridayy!!
Don't know why.. its "Black Friday" Girlzz.. 😀 :D. I know you must be thinking that either I am insane or under some serious trauma but to tell you the truth.. it isn't the case. 😉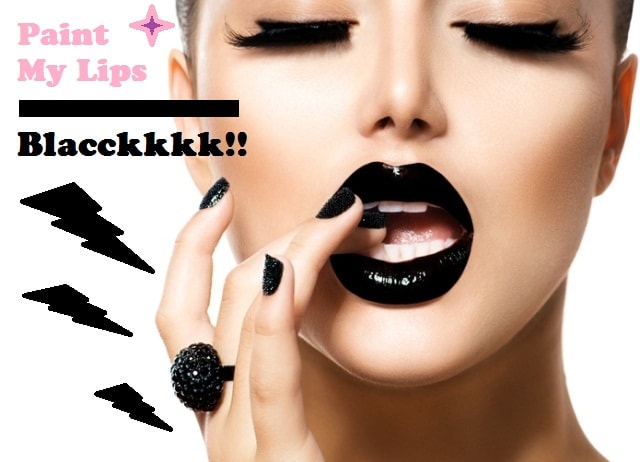 As many of you will be preparing themselves for a big fight… eeksss Shooping tomorrow (Applicable to US resident only.. 😛 ), where you have to jostle your way to snatch the products you want, "Black lips" may help you a little bit there. Black lips wont go unnoticed and while the people around you especially girls will be busy checking out your lips, you can grab your favorites and move proudly towards the billing counter.. 😀 😀
If you think you can break the rules of wearing just Reds, Pinks, Corals, Browns on lips and dare to bold with your lips then here is a list of some amazing black lipsticks for you… : )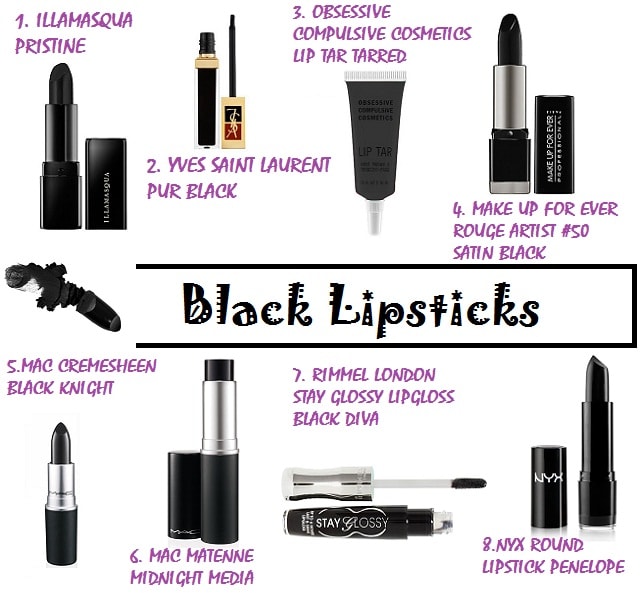 ILLAMASQUA LIPSTICK IN PRISTINE -$28
YVES SAINT LAURENT LIP GLOSS PUR BLACK  – $28
MAKE UP FOR EVER ROUGE ARTIST #50 SATIN BLACK – $19
OBSESSIVE COMPULSIVE COSMETICS LIP TAR IN TARRED – $16
MAC CREMESHEEN BLACK KNIGHT LIPSTICK -15$
MAC MATENNE MIDNIGHT MEDIA LIPSTICK (Matte) -15$
RIMMEL LONDON STAY GLOSSY LIPGLOSS IN BLACK DIVA – $5.99
NYX ROUND LIPSTICK IN PENELOPE – $4
The latest launch from MAC which will be available tomorrow 29th Nov, only Online at M.A.C. This is MAC's first matte Lipstick in true black.
MAC HauteCore Lipstick -15$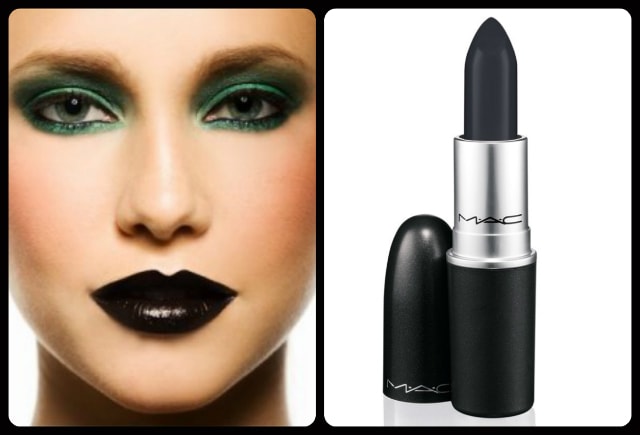 Bold Red lips are hot but if you want to soar the temperature even higher try some of these amazing Black lipsticks.
I don't know if I can carry it off but I am inspired by one of our favorite Beauty Blogger "Cynthia" from Indian Vanity Case have rocked a look with Black Lipstick.. check this out Cynthia Turned Rihanna 🙂
Are you gonna try Black lips? Do you own any Black Lipstick? Do you think you can carry the look?