What To Pack: Essential for your Travel Bag!
Wondering what all to pack for the upcoming holiday with your loved one. It could be a small weekend trip of a weeklong escape with your loved ones. Traveling light is the key but make sure you don't miss on your travel essentials. So, I have compiled this quick travel guide to help you with your packing, listing few essentials that you shouldn't miss!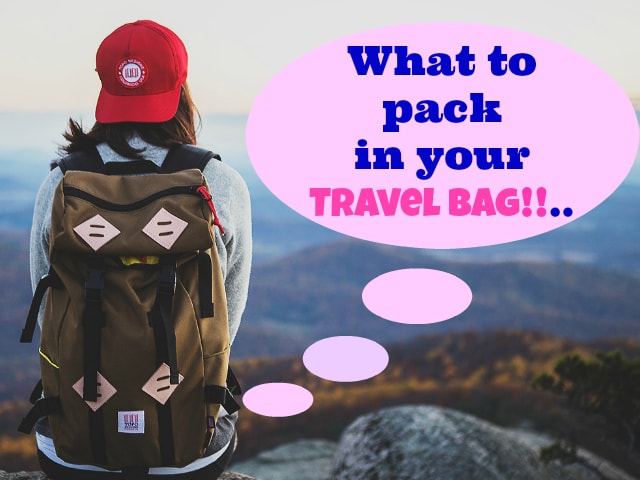 10 Travel Bag Essentials:
Snacks:
Well, it's good if they are healthy but snacks are like a must have for me in my Travel Bag. I find it hard to travel if I don't have anything to munch on. So bring on all the Chips / Kurkure.. oh I meant roasted grams and peanuts. They keep me busy and help me enjoy my travel a lot more. Add some sweets/ toffees/ Chocolates for the sweet tooth partner :).
2. Wet Wipes / Hand Sanitizer:
After munching on those spicy snacks the most important thing is a wet wipe to clean them up because nobody wants to get those masala ripped hands all over the clothes and face.. uhh!! The wipes or the Hand Sanitizer come really handy to instantly get those clean and fresh hands. So if you get down to eat or pee.. you have the little savior in your bag.
3. Sunscreen:
I can't stress enough about carrying sunscreens while traveling. I love my skin ( I guess everybody does) and I don't want it to get damaged when I am having the best time of my life. So protecting my skin from damaging UV rays Sunscreen/ Sunblock is a must! For travels, I prefer something with at least SPF 30 – SPF 50.
4. Dry Shampoo:
I have never been into dry shampoos but recently I discovered how beautifully they add volume to dirty, oil slick hair. And they can be the perfect rescuer on vacations when the lazy bums like me don't feel like washing their hair. I feel hair gets a lot dirty during travels and I don't want to spend all the time in the washroom. So, Save time and Use Dry Shampoo.
5. Face Mask:
Well, it's not that essential for everyone but if you are always on the flight or heading to an international destination. Your skin will thank you for carrying these with you. The flight environment is so drying that I always end up with a super dehydrated dry skin which takes weeks to recover. So, keep it soft and smooth with a face mask. Just put on the mask and buzz off. Not only you will wake up refreshed, your skin will also feel rejuvenated. Say yes to good skin!
6. Roller Ball Scent/ Perfume Vials:
I absolutely hate the travel smell and if it is summers and sweat..uuhhh!! It is always a good idea to carry those mini perfume vials to save everyone from that unpleasant smell. Also, it will save to if you plan to miss the shower and still don't want anyone else to know about it. And with these tiny wonders, one doesn't have to worry about carrying or breaking off that expensive perfume bottle.
7. Lip Balms/ Hand Creams:
The major sufferers during travel are lips and hands. I don't know how it happens but I always end with dry flaky lips and rough hands on a trip. It is essential and must have to have a pair of lip balm and mini hand creams in my travel bags to enjoy soft and smooth lips and hands!
8. Hair brush/Hair Ties/Clips:
Another essential during travel is Hair ties and brush. I don't like my hair rolling down shoulders. So, I clip them in a top know and may be in a pony if they refuse to listen to me. A hair brush can come really handy to get rid of tangles and enjoy carefree tresses instantly. Keep some extras as you never know when they get misplaced
9. Headphones /Camera:
For music junkies who prefer to indulge in radio or listen to their own playlists, Or may be listening to their favorite book. Headphones can totally save the life. It makes the travel so much comfortable like we are in our own happy place. And If you love clicking too which I am sure you do… Don't miss on your cam to capture some breathtaking scenes through your lens.
10. Hair Trimmer:
Last but not the least, Hair trimmer especially if you are on a long holiday. It can be a nightmare to find a good parlor at a new place. And if your hair grew out fast you probably don't feel like slipping on your short dresses with those unwanted members on your skin. Veet hair trimmer can save you from all this. And it can be used for facial hair so now you don't need to worry about growing mustaches and unruly brows on your trip!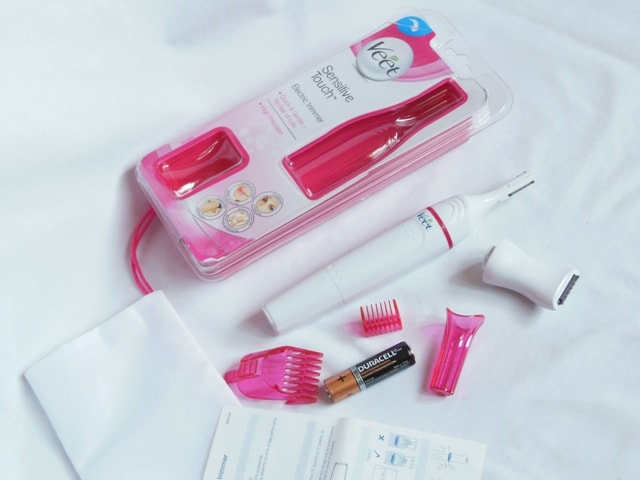 So, these are the 10 most essentials items in your Travel bag according to me. Just tick mark these essentials and you won't miss on anything that you can't do without on your trip.
Don't Miss to Checkout:
Which are your must-haves during travel? What is the best thing about travel for you?