Online Shopping Mall- Shopalike.in
Hello Shopoholics,
I have a new shopping website to share with you which is more of like a shopping Mall where one can find all the shopping websites ranging from clothes, accessories to makeup. The reason I call Shopalike an Online Shopping Mall because now I don't have to hop from one site to other as I can find, compare and buy stuff from one place only.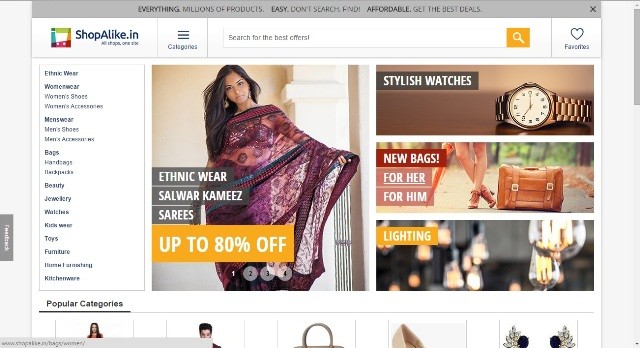 ShopAlike.in, an online startup from the Visual Meta Group and offers a wide range of products, from fashion, accessories, to furniture and sports products.
The website has products from all the websites Flipkart, Amazon, Jabong, Snapdeal, Koovs and many more so I can definitely don't miss anything and it also allows us to browse the offers of thousands of online shops on one page.
I really liked the all the products all well categorized so that I don't feel like lost in a maze looking for a needle. The navigation is so easy and there are so many categories and sub-categories that I can choose anything based on size, color, brand, price etc. Also, they have a very amazing SALE section where you can find some great products at amazing discounts, and I have already added some stuff in my wishlist which I will be ordering soon.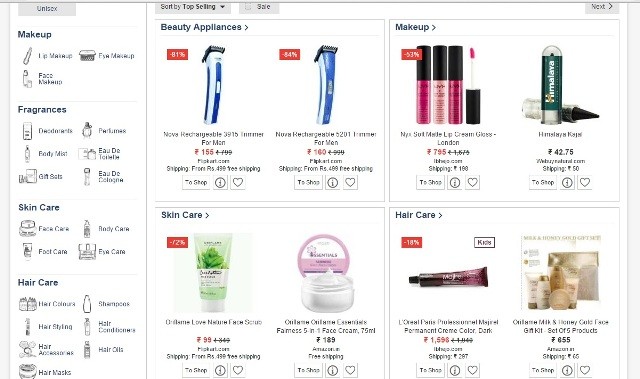 I was surprised to find US drugstore brands like Wet n Wild, LA Girl, ELF and NYX in the Makeup Section and that too at affordable prices, so now I know I have an option to buy makeup stuff that I have been longing for without being dependent on foreign relatives/friends.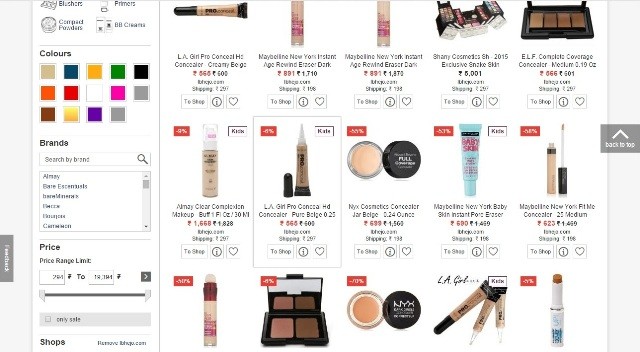 I really did find some amazing online shopping website which I didn't even knew existed. I loved browsing through the website and I am sure next time I need to buy anything I am going to head straight to the Shopalike.in.
Have you checked out Shopalike.in? Would you like to give it a try?