OLAY Moisturizing Cream Review
I have been skeptical about trying OLAY products but on the recommendation of a friend I decided to gives its Moisturizing Cream a try. So, today I will be reviewing my first OLAY product, the OLAY Moisturizing Cream.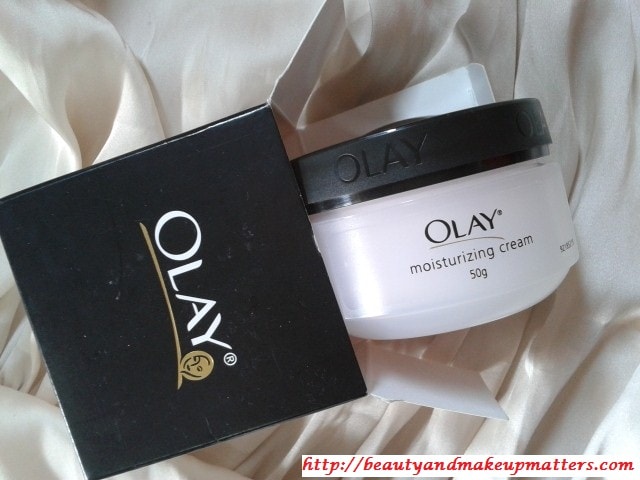 Product Claims: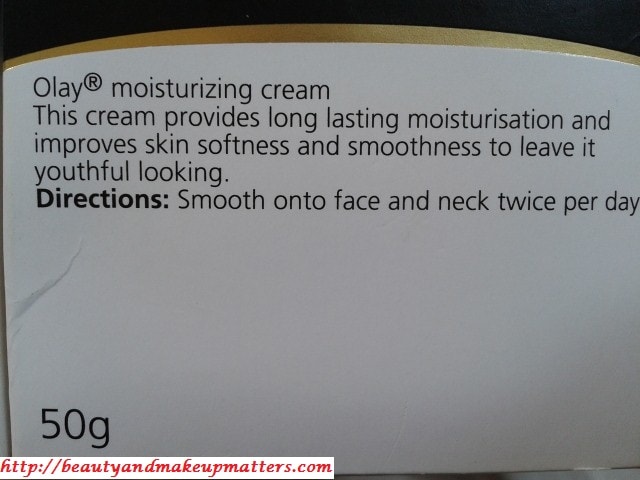 Ingredients:-
Price:- Rs.210 for 50gm
Shelf Life:- 3 years from the Mfg date.
Packaging:- It comes in a sturdy plastic tub with a black screw lid. The tub packaging's are unhygienic to use but most of the facial creams comes in similar packaging's, so its not an issue. The cream has a separate cap beneath the lid which protects the cream from getting filled in the lid locks.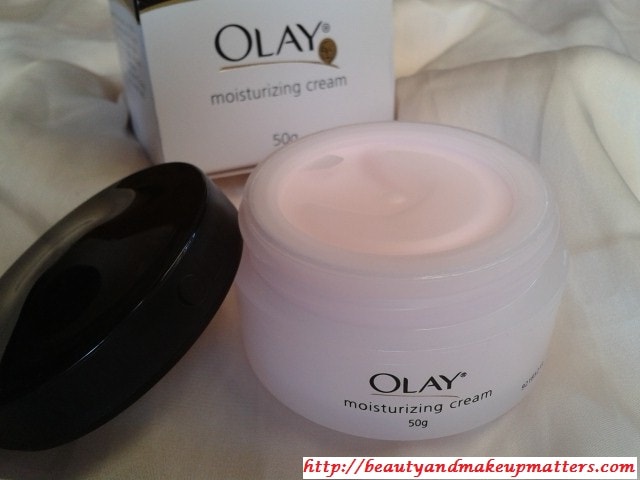 My experience with OLAY Moisturizing Cream:-
OLAY Moisturizing Cream is a light pink colored cream with a medium thick texture which smoothens nicely onto face. The velvety soft texture of the cream spreads evenly and it doesn't feel heavy or sticky. It sinks completely into the skin without leaving any oily/shiny layer on skin.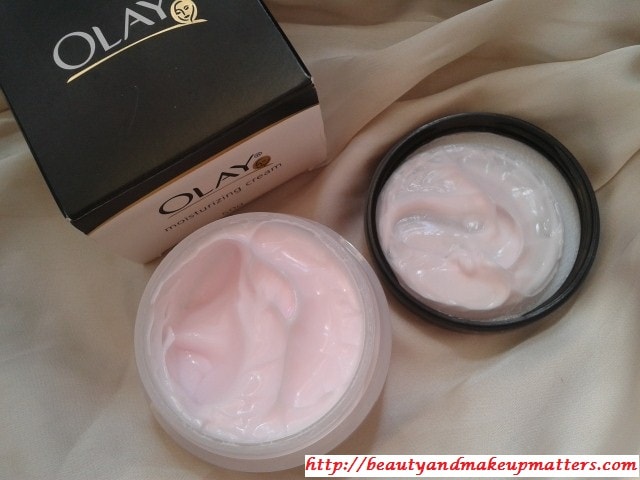 The cream has sweet fruity fragrance, something like strawberry with hints of bubblegum. The fragrance is a bit strong at first but not overwhelming and it disappears soon after application.
I just place few tiny dots of this cream all over the face and massage it into the skin with finger tips. The cream is absorbed by my dry skin pretty quickly giving a smoother appearance to the face. It claims to moisturize skin and it performs its job efficiently.
It makes a good moisturizer for dry skinned beauties like me but I think it can be used by combi/slightly oily skinned beauties as well as it doesn't leave any residue on the skin or makes it oily. Overall, I am quite satisfied with the product and considering its price, it does a decent job.
Don't Miss to Checkout:
Pros of OLAY Moisturizing Cream:-
Blends nicely into the skin
Doesn't feel heavy
Decently moisturizing
Leaves no oily residue behind
Sweet Scent which doesn't last long
Easily available
Pocket friendly price
Cons of OLAY Moisturizing Cream:-
Tub packaging isn't hygienic to use
No SPF/UV protection
Contains Mineral Oil as main ingredient
Contains Parabens
Recommendation:- OLAY Moisturizing Cream makes a lovely moisturizing cream for dry skin. Wish it had some SPF protection which would have made it more suitable for day time but still it can be easily used in summers/day-time under a sunscreen/sunblock without worrying about oiliness or stickiness on face due to its light–weight texture.

I need only a little amount and it moisturizes my face really well. If you are looking for an affordable moisturizer for your face, then it is worth giving a try.
Rating:-3.5/5
Have you tried OLAY Moisturizing Cream? Which is your favorite day time moisturizer?