NYX Xtreme Lip Cream Pinky Nude Review, Swatch, LOTD
I have already reviewed NYX Xtreme Lip Cream in Buttery Nude which is a peachy-nude shade with orange under tones and today I am reviewing a bright pink shade from Xtreme Lip Cream, the NYX Xtreme Lip Cream Pinky Nude.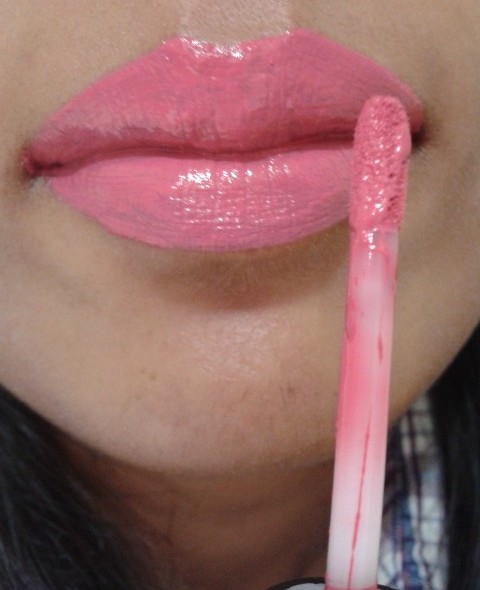 Product Claims: Beautify your lips with this velvety rich lip cream that provides extreme pigmentation with a silky and glossy finish. This lip cream is a hybrid of lipstick and lip gloss with intense pigmentation all-in-one. Complete your head-turning look with the variety of luscious colors.
Ingredients–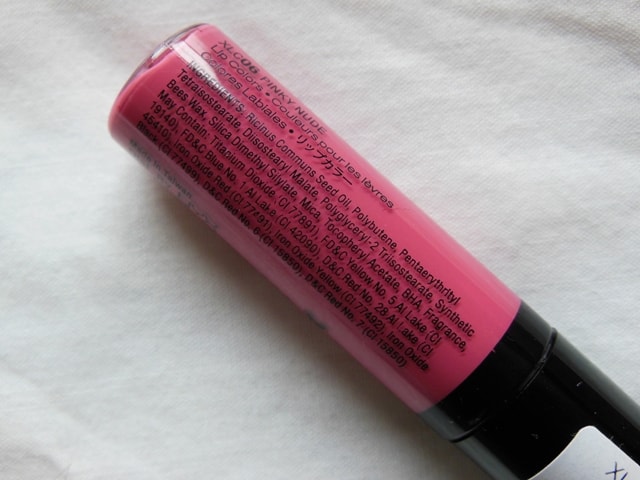 Price:- 6$ for 7ml
Shelf Life:-  12 months from the Mfg date.
Packaging:- The lip cream comes in a small round bottle packaging with a black cap which is almost half of the size of packaging. The see through packaging showcases the shade it is carrying inside. It comes with a small doe-foot applicator but it picks way too much amount for single application, so I pat some of it on lips and then blend with fingers. However, the sleek bottle is easy to carry along.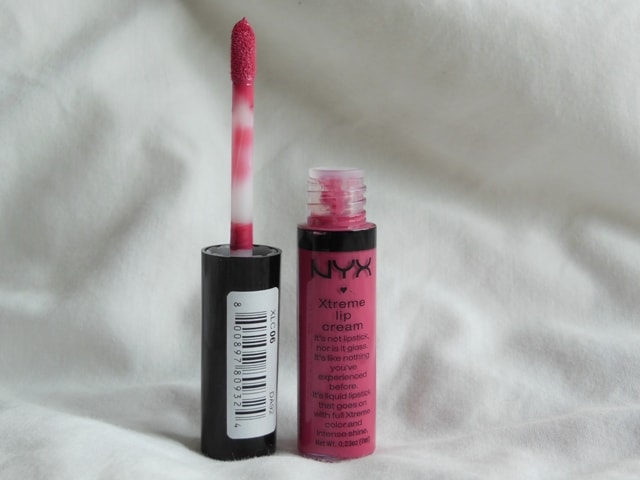 Available in 11 Shades-
Dolly Girl (Bright Fuschia)
Candy Land (Clean Blue Pink)
Spicy (Coral Red)
Buttery Nude(Beige Pink)
Bonfire (Mid Tone Plum)
Pinky Nude (Mid Tone Neutral Pink)
Absolute Red (Bright Blue red)
Skin Tone (Mid Tone Beige)
Starwberry Jam (Geranium Pink)
Natural (Pale Pink Beige)
Nude Peach fuzz (Light Peachy Pink)
My experience with NYX Xtreme Lip Cream Pinky Nude:-
Pinky Nude is claimed to be "Mid Tone Neutral Pink". It is a brightened, medium-pink lip color with cool undertones, on the borders of neon-pink with slight blue undertones but not exactly fuchsia.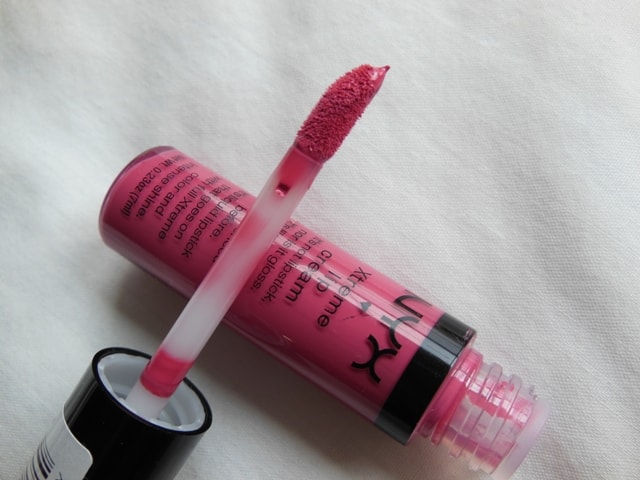 Diana of London Lip liner in Rose Blush is closest to the shade, just tad lighter and has matte finish. Maybelline Moisture Extreme Coral Pink is deeper and pinker than this.
These are like lipsticks in liquid form with rich buttery-crème texture that glides smoothly on lips and give an intense crème shine just like a gloss. These lip cream makes fabulous lip color as they have wonderfully pigmented formula and goes almost opaque with a little amount but turns cakey if applied more. They aren't as sticky as glosses and wear comfortably but are definitely thicker and stickier than most of the crème lipsticks. It feels lightly hydrating to the lips but those with dry chapped lips can add a layer of lip balm underneath.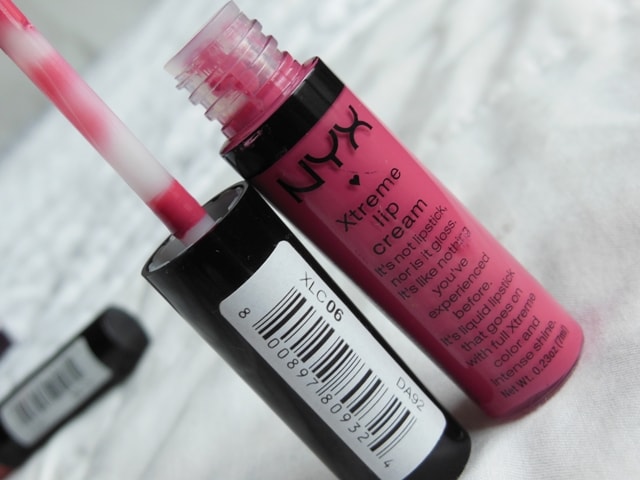 It also has the same terrible smell as Buttery nude but this time it isn't that strong and fades sooner than the latter. The smell is barely detected and can be easily ignored during application.
These lip creams stays well for 4-5 hours, then starts fading and loosing its shine but the main drawback is that they transfer like crazy and you can see the color on everything comes in contact with your lips. It will require re-application post meals but survives light meals or snacks leaving behind a light pinkish stain.
Swatch–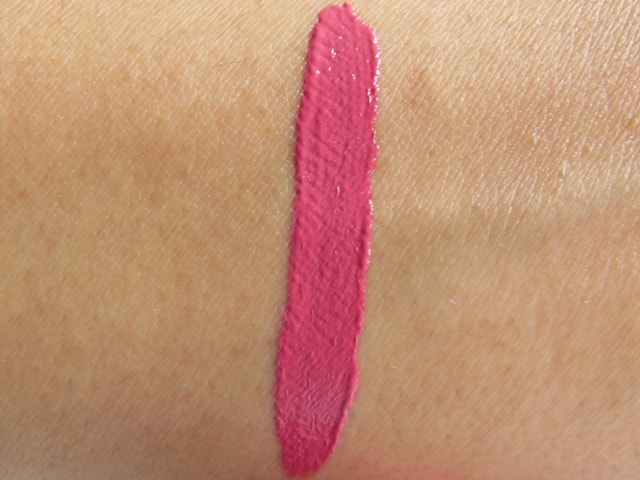 They yield a lustrous silky finish but on the way to get a smooth-even finish and cover up the settling in lip lines, it cakes up with that extra amount on lips and looks gross. There have been so many fans of these lip creams but I didn't really enjoy its alien texture on lips. I would prefer a lipstick over these melted creams for color and coverage.
Don't Miss to Checkout:
LOTD–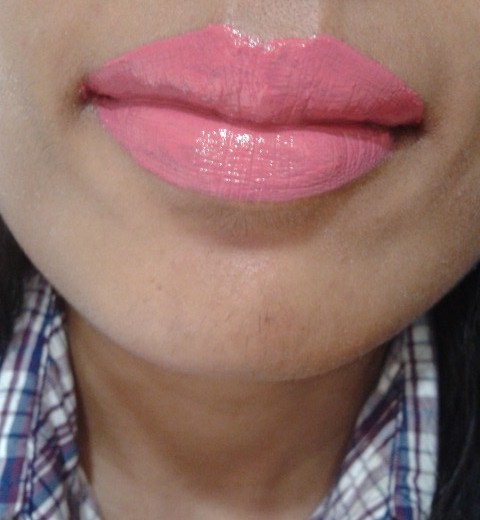 The shade is wearable but will suit light and fairer complexion more than the medium-dusky one's. This is how it looked on me..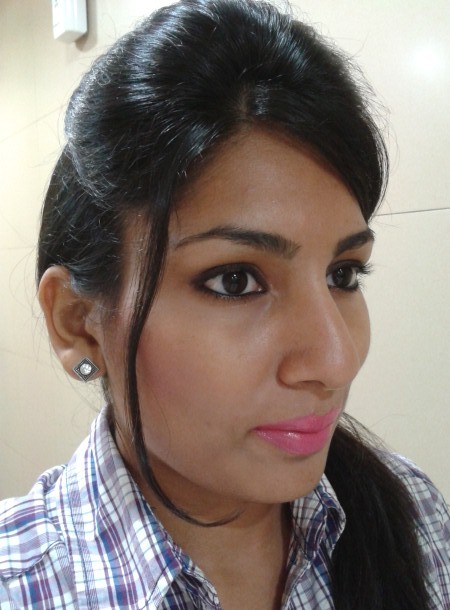 Tip- For a smoother flawless application scrub your lips gently and follow with a light lip balm. It will help giving a better finish and won't settle in fine lines
Pros of NYX Xtreme Lip Cream Pinky Nude:-
Glides smoothly
Crème Glossy finish
Extremely pigmented
Opaque coverage
Last 4-5 hours with light snacks
Leaves a light hint of color behind
Comes with doe foot applicator for easy application
Light smell which fades on application
Available in several gorgeous shades
Cons of NYX Xtreme Lip Cream Pinky Nude:-
Slightly sticky formula
Looks cakey
Minor settling in fine lines
Terrible smell but its milder this time
Extremely transferable
Recommendation:- NYX Xtreme Lip Cream Pinky Nude is a bright hot pink lip color with slight blue undertones and is definitely not a n*dish pink. The formula is a fusion of lipstick and gloss which gives opaque color coverage and a creamy finish with a subtle shine. The coverage isn't completely smooth but leaves some streak marks which I didn't enjoy. It lasts longer than most of the lip glosses and comparative to any crème lipstick. Personally, I didn't enjoy its texture but these liquid lipsticks or you can say super-pigmented glosses will be liked by those who enjoy pigmented lip color but don't want to go for lipsticks.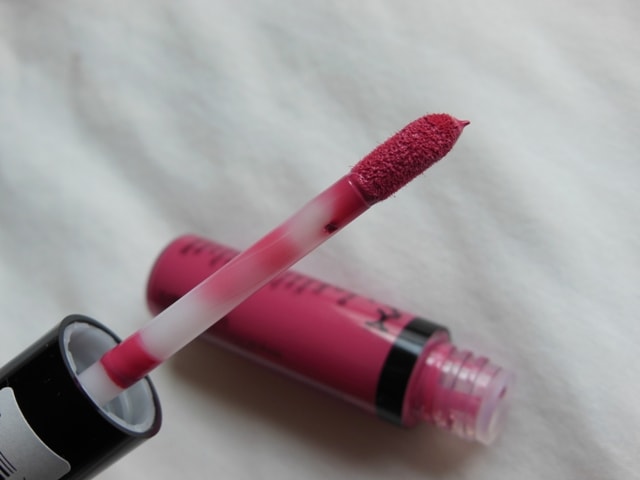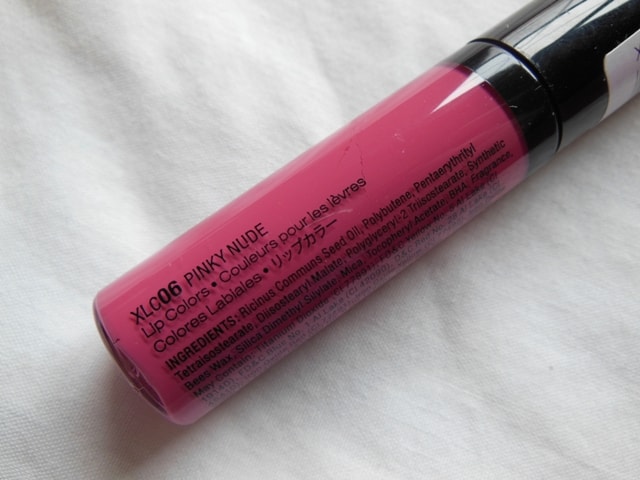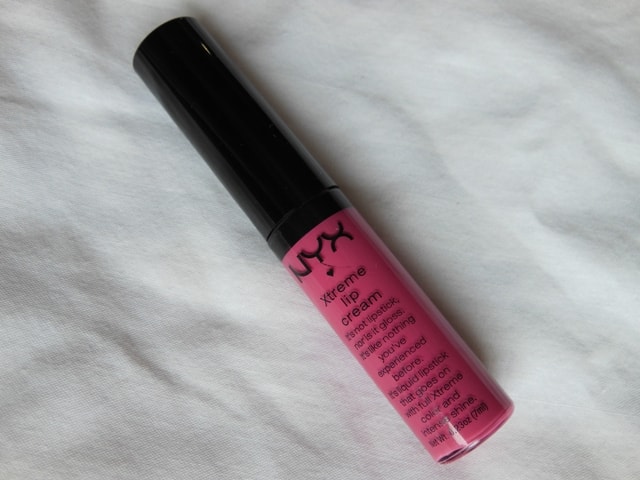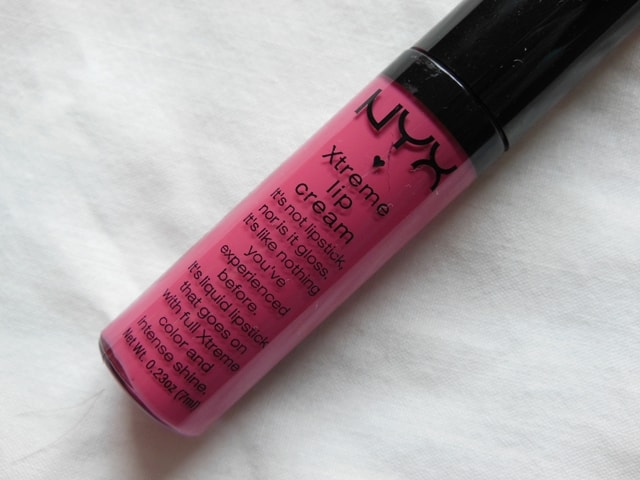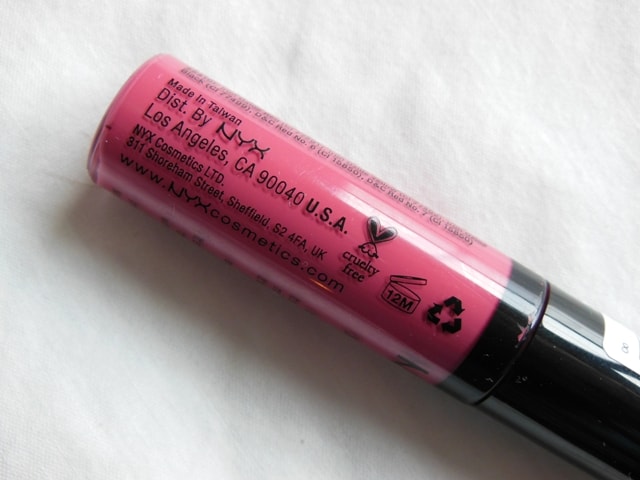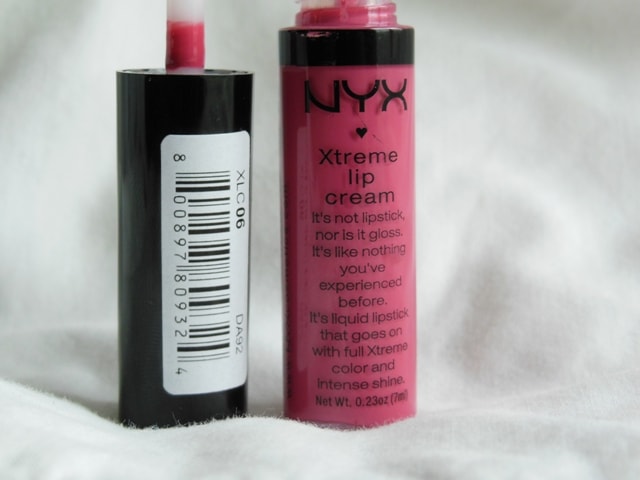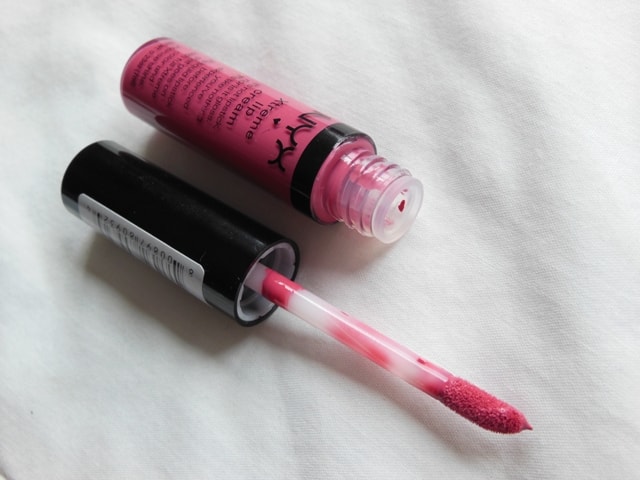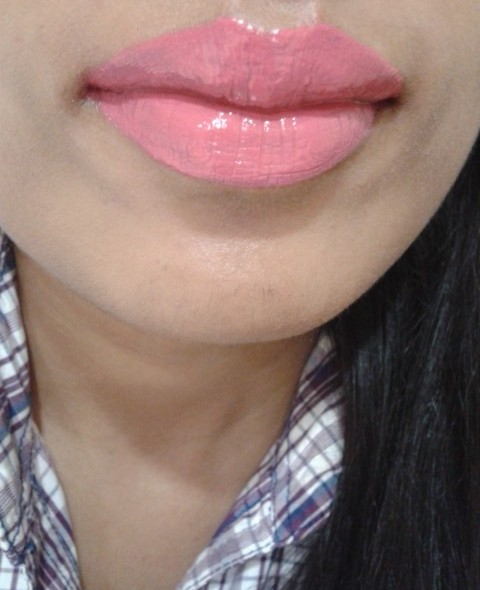 Rating:- 3.5/5
Have you tried NYX Xtreme Lip Cream Pinky Nude? Which is your favorite lip cream?