NYX Xtreme Lip cream Buttery Nude Review, Swatch, LOTD
Today I am sharing with you a lip product form NYX and that's not a lipstick but a lip cream, the NYX Xtreme Lip cream in Buttery Nude.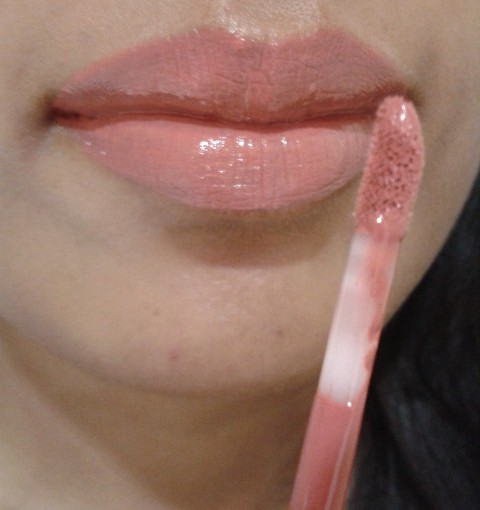 Product Claims: Beautify your lips with this velvety rich lip cream that provides extreme pigmentation with a silky and glossy finish. This lip cream is a hybrid of lipstick and lip gloss with intense pigmentation all-in-one. Complete your head-turning look with the variety of luscious colors.
Ingredients:-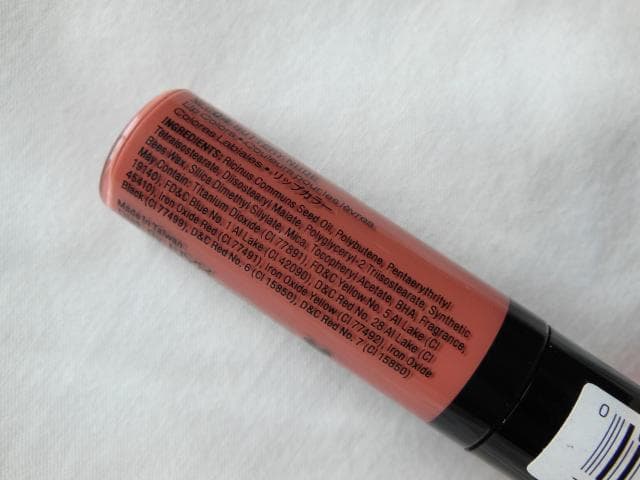 Price:- 6$ for 7ml
Shelf Life:-  12 months from the Mfg date.
Packaging:- The lip cream comes in a small round bottle packaging with a black cap which is almost half of the size of packaging. The see through packaging showcases the shade it is carrying inside. It comes with a small doe-foot applicator but it picks way too much amount for single application, so I pat some of it on lips and then blend with fingers. However. the sleek bottle is easy to carry along.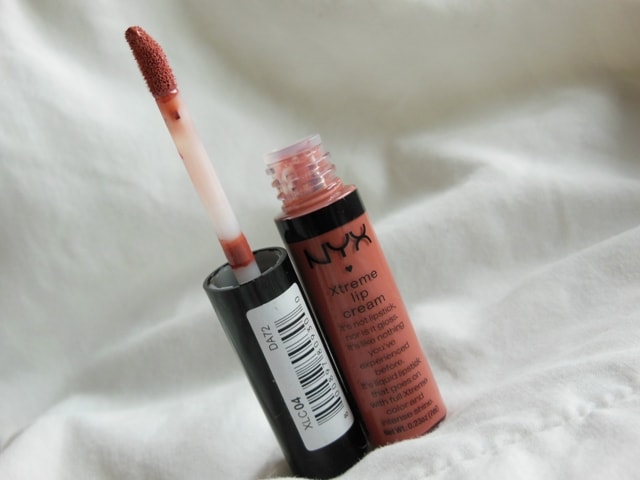 Available in 11 Shades-
Dolly Girl (Bright Fuschia)
Candy Land (Clean Blue Pink)
Spicy (Coral Red)
Buttery Nude (Beige Pink)
Bonfire (Mid TonePlum)
Pinky Nude (Mid Tone Neutral Pink)
Absolute Red (Bright Blue red)
Skin Tone (Mid Tone Beige)
Starwberry Jam (Geranium Pink)
Natural (Pale Pink Beige)
Nude Peach fuzz (Light Peachy Pink)
My experience with NYX Xtreme Lip Cream Buttery Nude:-
Buttery Nude is described as "Beige Pink" lip color, it's a medium-light pink toned peachy brown shade with strong orange undertones. The mix of pink and orange makes it look bit coral in swatches but it comes as an absolutely light peachy-n*de on lips. It will make a nice MLBB shade for fairer skin tones but wouldn't go with Indian skin tones and  may look washed out on many.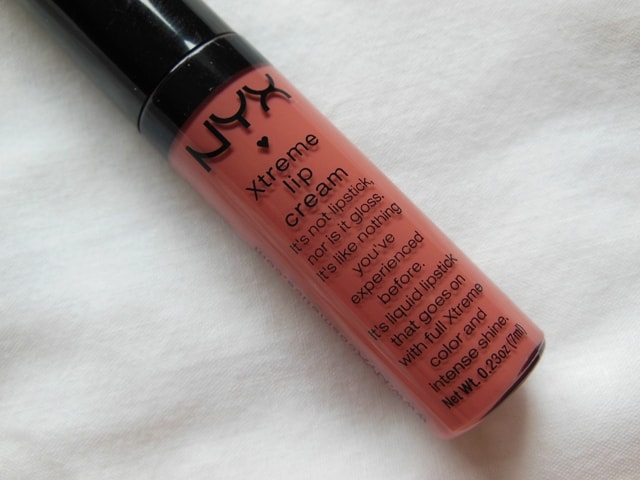 Maybelline My Mahogany is lighter, browner and doesn't have orangey undertones but peachy.  Maybelline Totally Toffee is pinker, lighter and without any hint of Orange.  Revlon Colorburst Rosy Nude is rich, intense and peachy-pink in comparison.
It has a thick melted cream like texture which goes on smoothly on lips but the applicator picks up too much of amount, so I apply some with the applicator and then blend it with fingers to smoothen and even out the excess cream. The cream is heavily pigmented and I need only a little bit of it. The formula has combined the properties of a lipstick and a gloss so it shows up well on pigmented lips just like a rich creamy lipstick and imparts a creamy-glossy finish similar to a gloss. Because of its creamy texture the color doesn't last more than 2 hours on and surviving meals is a distant dream so it requires re-application but surprisingly it doesn't get completely washed –off and leaves a hint of color on lips.
Don't Miss to Checkout
Swatch-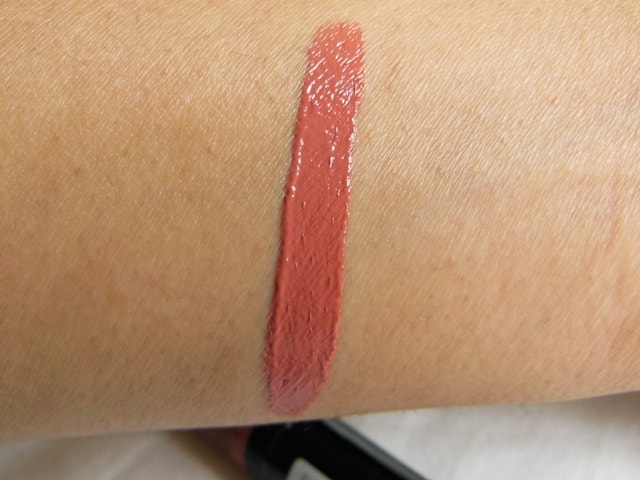 Though it is creamy but isn't exactly moisturizing and lips tends to feel bit stretchy and dry within an hour of application so wear a lip balm under it. The thing I most disliked about this lip cream is its fragrance, it has a weird chemical fragrance which is a bit strong initially but fades off in few minutes post-application.
LOTD-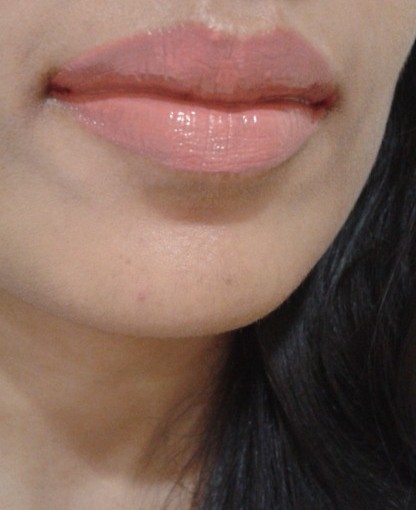 Pros of NYX Xtreme Lip cream Buttery Nude:-
Non-sticky texture
Doesn't feel heavy on lips
Richly pigmented
Opaque coverage in one swipe
Crème-glossy finish
Great daily wear shade
Affordable
Available in large number of shades
Cons of NYX Xtreme Lip cream Buttery Nude:-
Wears off quickly
Transfer a lot
Slightly drying overtime
Horrible fragrance
Recommendation:- NYX Xtreme Lip cream Buttery Nude is light warm peachy-coral brown shade with crème-glossy finish. It is a lip creams and not gloss, so the formula is richer in color than a gloss but non-sticky, light weight texture. The color payoff is comparable to a rich creamy lipstick with a lovely creamy sheen of a gloss. The staying power isn't great but it wouldn't leave your lips absolutely n*de. It can get slightly drying so wear a lip balm before applying the color but buy these only if you don't mind its terrible fragrance.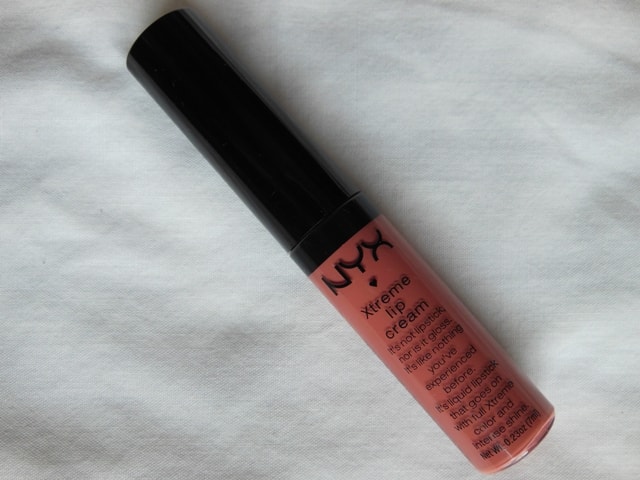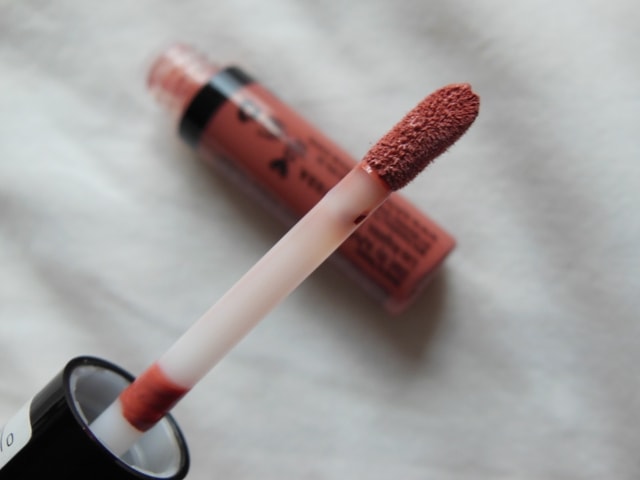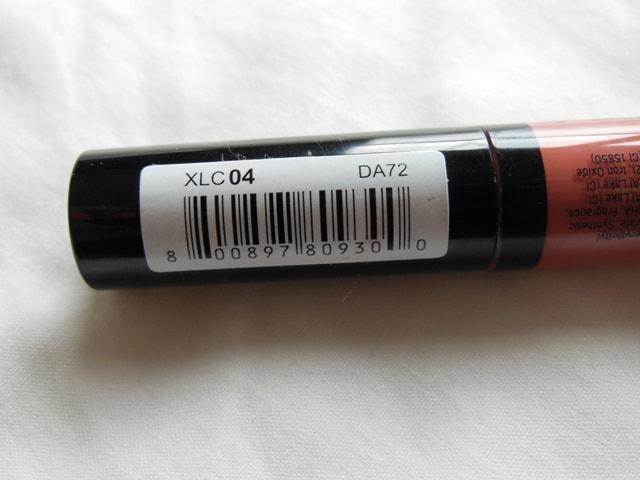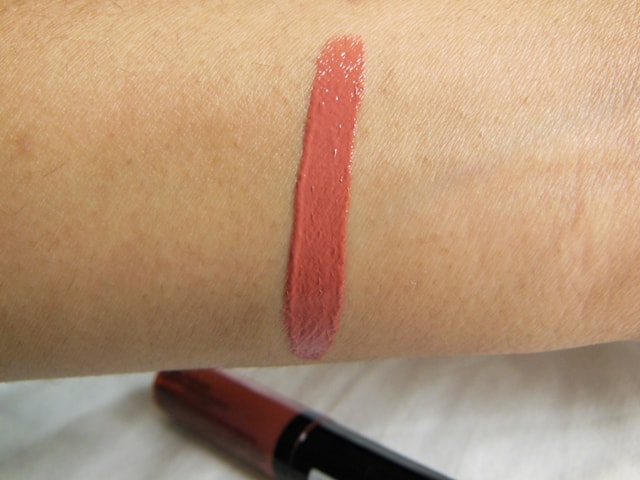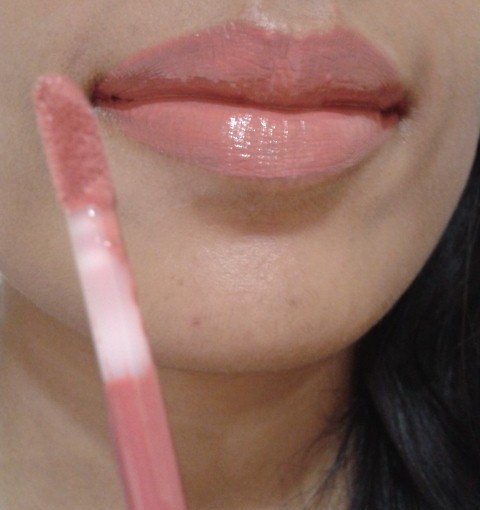 Rating:- 3.5/5
Have you tried NYX Xtreme Lip cream in Buttery Nude? Would you prefer a lip cream over a lipstick?