NYX Powder Blush- Dusty Rose Review, Swatch, FOTD
Today I am going to review an inexpensive but lovely natural pink blush, its NYX Powder Blush in Dusty Rose.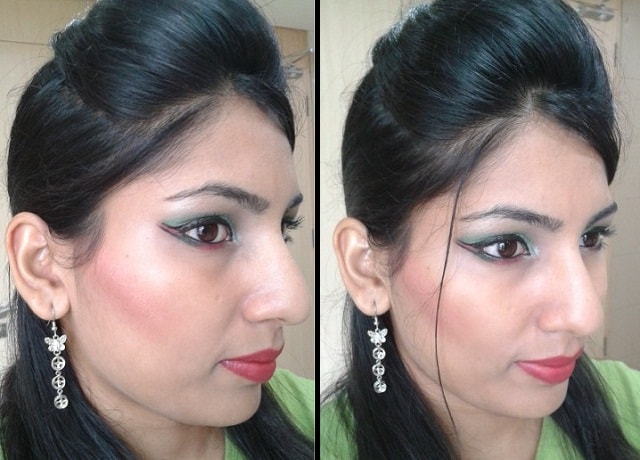 Product Claims: Our pressed powder blush delivers sheer, silky color that glides on, blends beautifully and creates a natural glow. The formula is richly-pigmented and lasts for hours.
Price:- $5.00 for 4gms
Packaging:-The blush comes in a small square shaped black colored plastic pan with a transparent lid. The packaging isn't great and the plastic seems to be prone to breakage.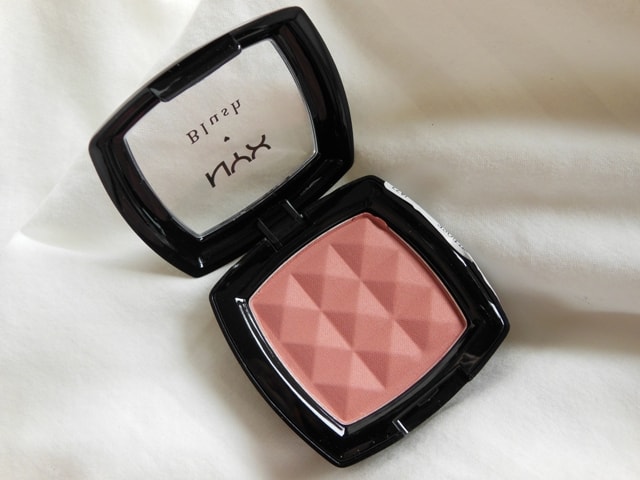 It isn't sturdy but the small-size makes it travel-friendly and I find it easy to locate the shade with a see-through cap. The blush has lovely pyramid miniatures embossed on the texture which makes it look pretty.
My experience with NYX Powder Blush- Dusty Rose: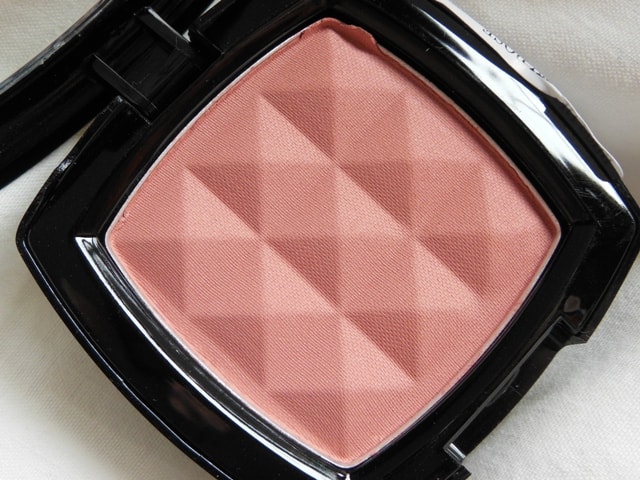 Dusty Rose described as "Matte Rose Pink" looks more like a peachy-pink blush in the pan but comes of as a lovely natural looking dusty pink on cheeks. It is a soft medium-light pink with peachy undertones and matte finish. It gives a natural flush of color and matte finish makes it a great choice as a daytime blush. Dusty rose is extremely wearable and will suit most of the skin tones be it fair or dark. The rosy pink tones will be prominent of fairer skin tones but will look natural peachy-pink on warmer skin tones.
It has a super-soft but slightly powdery texture which will scatter around the pan, so be gentle during application and tap the brush lightly on the blush. The formula is silky smooth which yield effortless application. It has superb color pay off and with 2-3 strokes it build up to its full intensity.
It blends out easily and doesn't looks overdone but blending the excess color can be really difficult or get messy so I would suggest building up the shade slowly as it makes it easy to get that perfect blush finish without looking like a clown. I get around 7-8 hours of wear with this blush with slight fading but it fades evenly and never looks patchy.
Don't Miss to Checkout:

FOTD –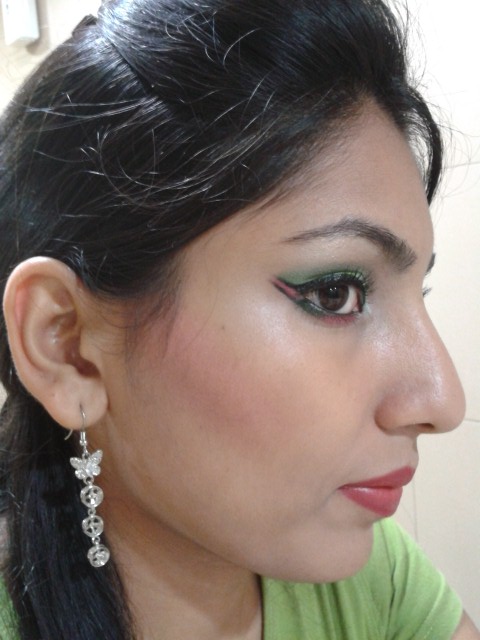 Pros of NYX Powder Blush- Dusty Rose:-
Beautiful natural matte pink blush
Satin smooth texture
Soft blendable formula
Easy to work with
Amazingly pigmented
Lasts whole day
Excellent quality
Extremely affordable
Available in 24 beautiful shades
Convenient to use packaging
Flatter most skin tones
Cons of NYX Powder Blush- Dusty Rose:-
Contains Talc and Parabens
Recommendation:- NYX Powder Blush in Dusty Rose is a pretty natural looking matte rosy-pink blush with peachy undertones. It is fabulously pigmented and must be used with light hands; the color can be built up easily to the desired intensity. The soft and smooth formula gets picked up nicely by the brush and gives an even finish on application. It is long staying blush which lasts for 7-8 hours on me with slight fading.  The affordable price tag is like the "Cherry on the Cake" with its amazing quality and such a large quantity. NYX definitely makes one of the most sought after blushes, Highly Recommended!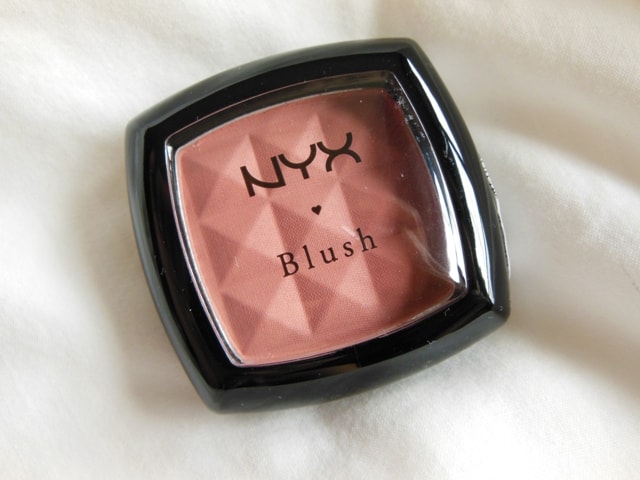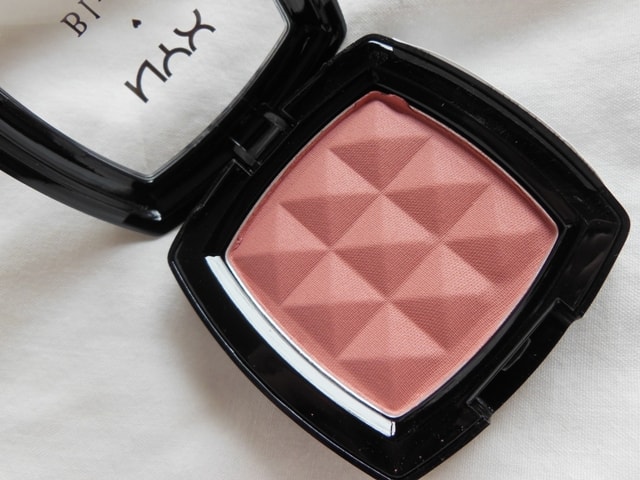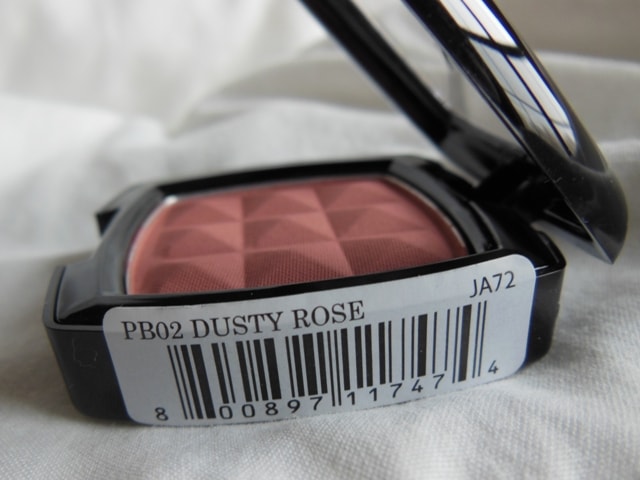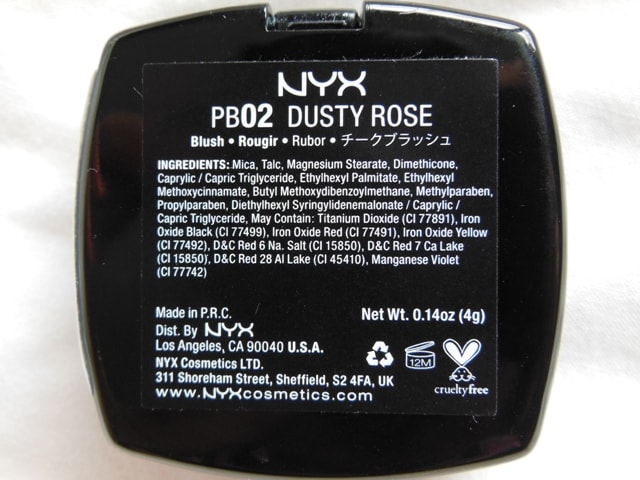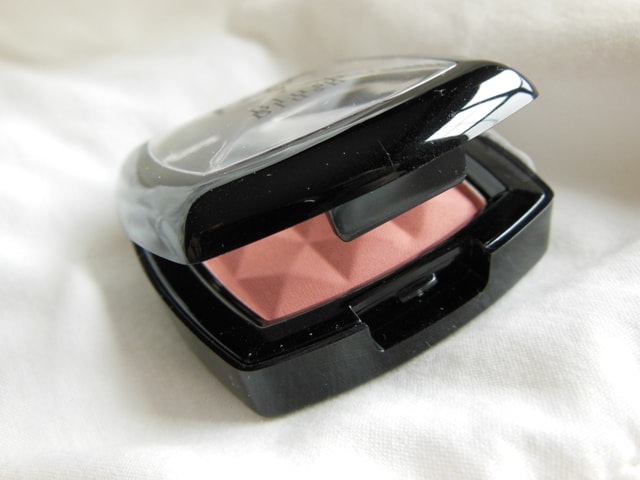 Rating:- 4.5/5
Have you tried NYX Powder Blush- Dusty Rose?
PS- If any of you is interested in the eye makeup of this look.. Just stayed tuned will be uploading picture post on that.. 🙂