NYX Liquid Crystal Liner – Crystal Pewter Review
Product Claims: Just like our Studio Liquid Liner but infused with micro-glitter for a dose of razzle-dazzle. The fine tip allows for precision application, and can be used to create lines of varying thickness. Perfect for when you need to sparkle at a party, or for instant nighttime glitz.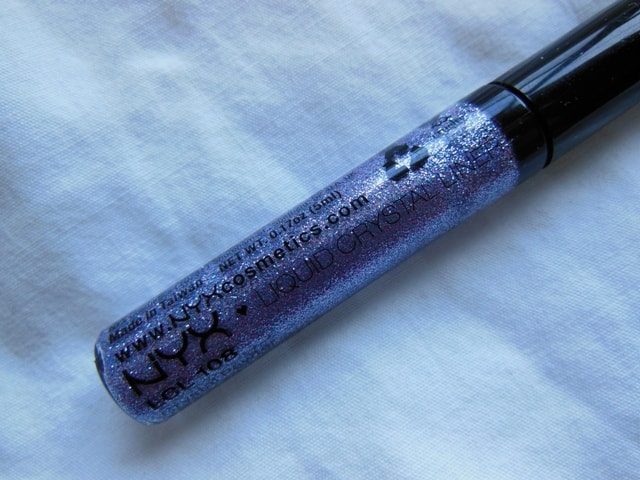 Ingredients:- Mentioned on the bottle, but wasnt able to capture with the cam.
Price:- $4.50 for 5 ml
Available in 10 Shades:
Crystal Gold (LCL 101)
Crystal Onyx (LCL 102)
Crystal Pink (LCL 103)
Crystal Silk (LCL 104)
Crystal Gun Metal (LCL 105)
Crystal Hip (LCL 106)
Crystal Silver (LCL 107)
Crystal Pewter (LCL 108)
Crystal Aqua (LCL 109)
Crystal Jade (LCL 110)
Packaging:- The liner comes in a sleek cylindrical see-though plastic bottle with an opaque black applicator handle. The packaging reminds me of the Lakme Nine To Five Eye liners but it is slimmer and smaller than those. The brush is quite thin with long plastic bristles and an even more pointed tip for a precise application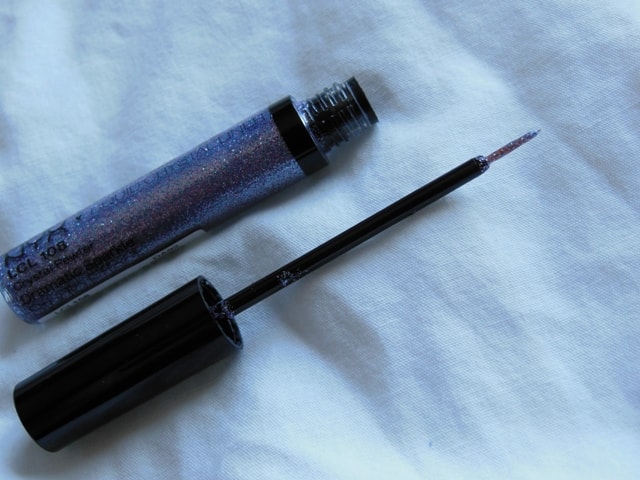 My experience with NYX Liquid Crystal Liner – Crystal Pewter:-           
Crystal Pewter is liquid liner with multi-colored shimmer crystals dissolved in a colorless base. The shimmers are a mix of silver, pink, blue and few specks of green. I am not much into glittery liners but I like the spark they add to the eyes because sometimes regular liners just don't work for me.
I was surprised to see this over the tube "Not Intended to be used around the eye area", well I guess they must be talking about the the water line and under eye area here.. 🙂
What I liked most about this eye liner is that its micro shimmer particles aren't chunky. I could feel a bit of roughness when I run my fingers over it but they aren't felt over the lids.
The liner goes on quite smoothly over the lids but the shimmers aren't distributed evenly and I need at least 2-3 coats for an even and satisfactory opacity. It takes slightly longer to dry down completely but the glitters don't move once it is set they stay glued to the applied area and wouldn't turn eyes into a disco ball, so just keep your closed while it drying.
The liner can be used on its own or can be applied over a matte/regular liner to add bling to the eyes. The shimmers adds just the right amount of bling and doesn't look too glittery or OTT. Somehow, shimmers on eyes makes me feel younger.. just like a teenage girl!
Don't Miss to Checkout:
Pros of NYX Liquid Crystal Liner – Crystal Pewter:-
Can be used alone or over a colored base
Doesn't look OTT
Doesn't sting my eyes
Shimmers stays in place
Easy on Pocket
Cruelty Free
Available in 10 colors
Cons of NYX Liquid Crystal Liner – Crystal Pewter:-
Takes time to settle down
Recommendation:- NYX Liquid Crystal Liner – Crystal Pewter is a lovely gliitery liner with smooth multi-colored shimmer crystals. The formula needs to be layered up for an even coverage but it can also be used over a regular liquid liner for a shimmery eye look. It takes a while to dry down completely but shimmers stays put in place whole day, which I liked. If you are looking for a nice shimmery liner than do give these NYX crystal liners a try and may be your search will end :). Recommended!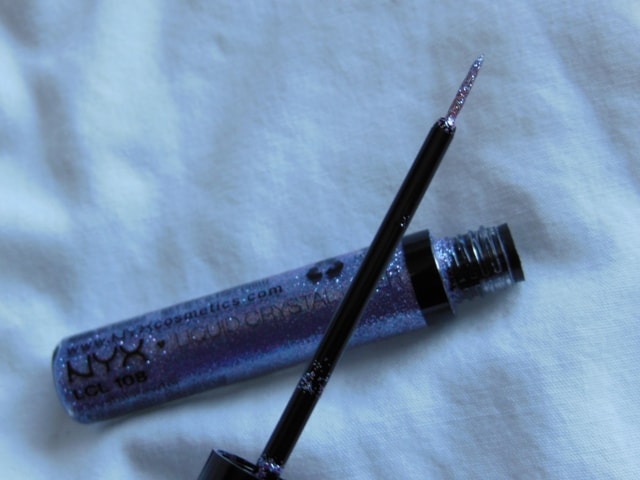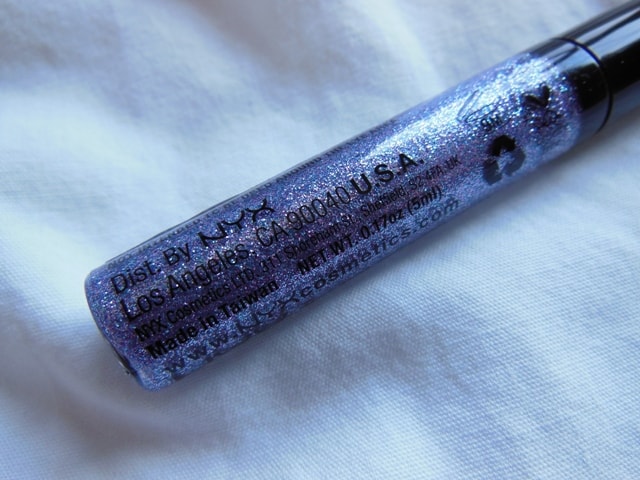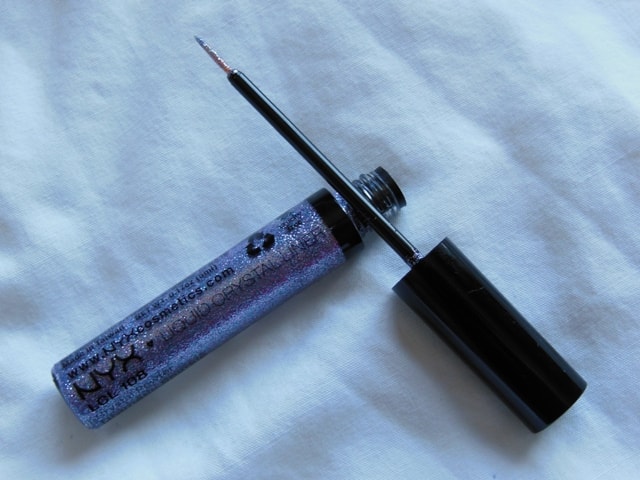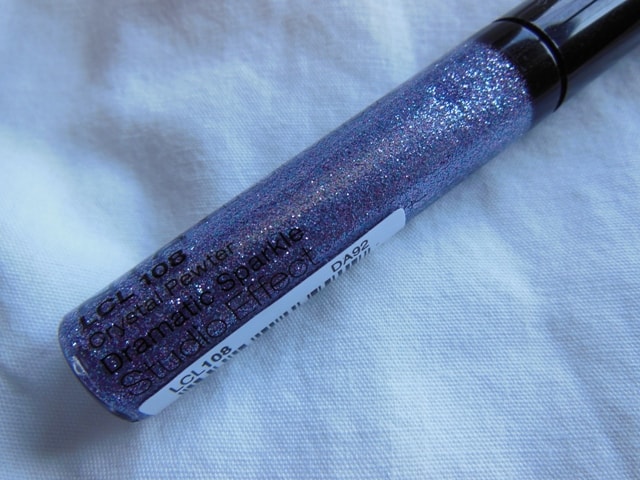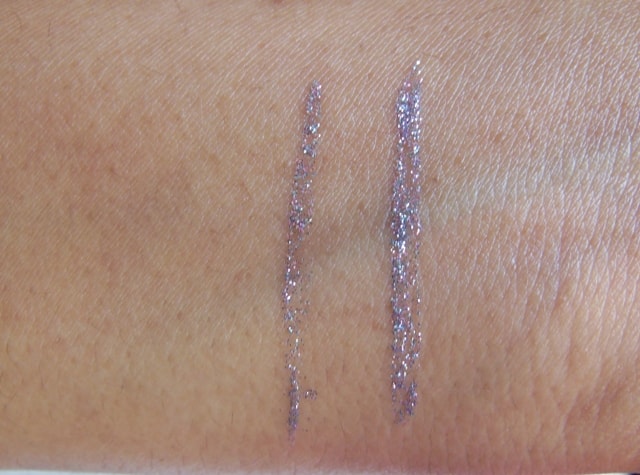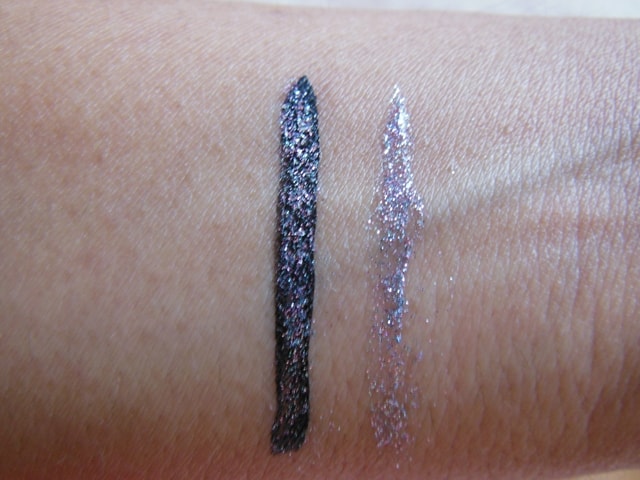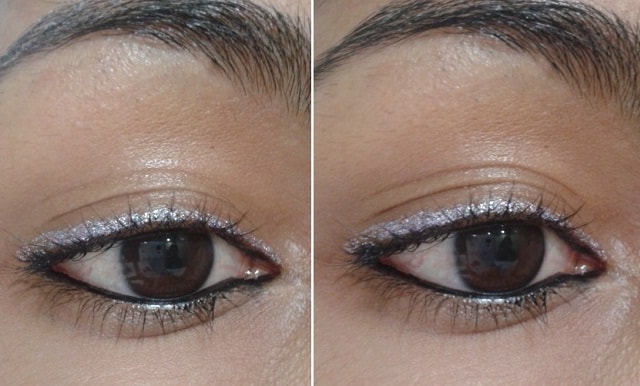 Rating:- 4.5/5
Have you tried NYX Liquid Crystal Liner – Crystal Pewter? Do you like shimmery eye liners?