NYX Illuminator Chaotic Review
Hello everyone, today i am going to review an amazing highlighter cum blush from our favorite Blusher brand NYX, its NYX Illuminator Chaotic.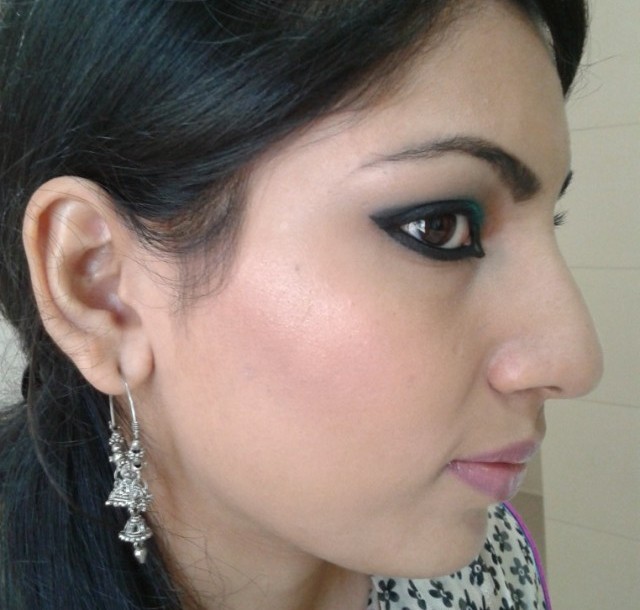 Product Claims: Brighten up your complexion! The radiant shimmer of this illuminator diffuses light so your skin looks vibrant and refreshed while adding a subtle glow.
Ingredients:-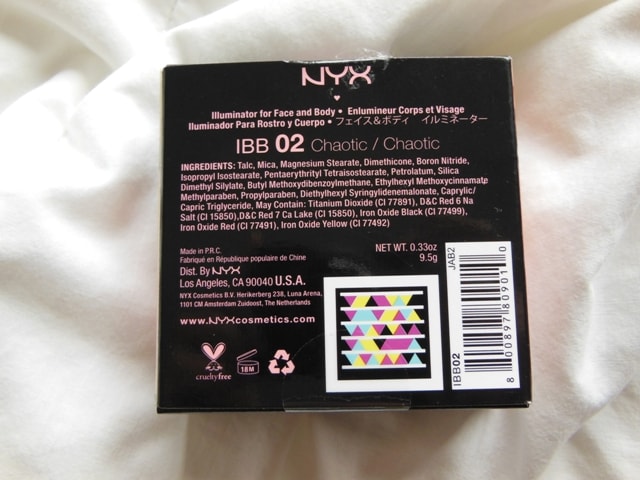 Price:- $9.00 for 9.5 gms
Packaging:- NYX Illuminator comes a big rectangular cardboard box with double slots. One of them is occupied with the highlighter case but the other once was empty, weird! The illuminator is contained in a glossy round black case with big round mirror on the inner side of the lid which comes handy for touchups while travelling but wish there had some fancy puff too along. 😉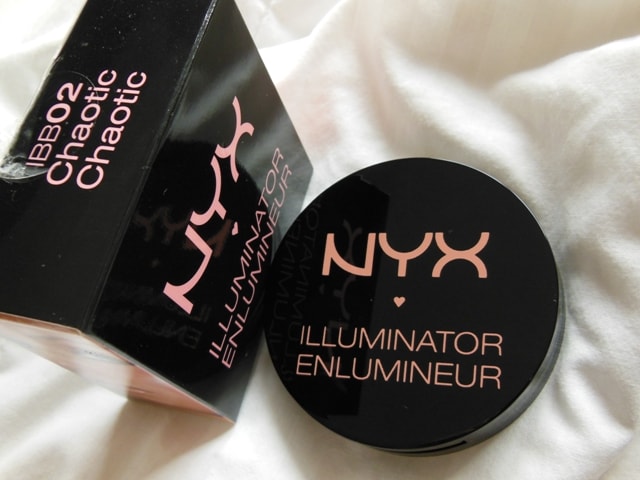 Available in 3 shades –
Narcissistic (IBB01) – champagne with gold sheen.  
Chaotic (IBB02) – Dark pink with gold sheen.
Magnetic (IBB03) – Ppeachy pink with gold sheen and glitter
My experience with NYX Illuminator Chaotic:-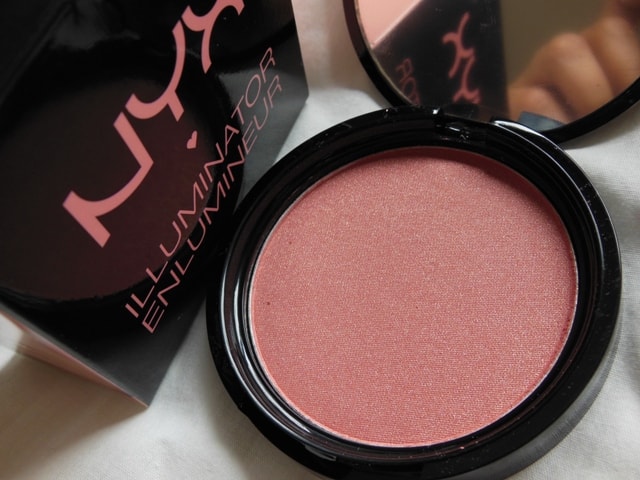 Chaotic is a beautiful medium peach shade with golden sheen and tiny shimmery gold specks added liberally in the base. It is an illuminator (highlighter) but looks like a shimmery blush in the pan. It maintains the color when swatched but transforms to a pearly golden sheen when blended.
The formula is cushiony soft which blends smootly on cheeks. It isn't powdery and doesn't loosen up even with hard brush strokes. The shimmers are finely milled and aren't chunky or gritty but they don't disappear on application rather sits on the top of skin surface; however the miniscule size of shimmer specks does a brilliant job at reflecting the light rays and creating an illusion of glowing skin.
The Illuminator does serve the purpose of a blush due to the peachy tones. It gives hint of color if applied with light hands but the color can be intensified with layering but at the same time you are building the golden sheen so be careful as u might end up overdoing it. I usually swirl it as a top coat over my matte blushes for a luminous glowing cheeks.
Swatch–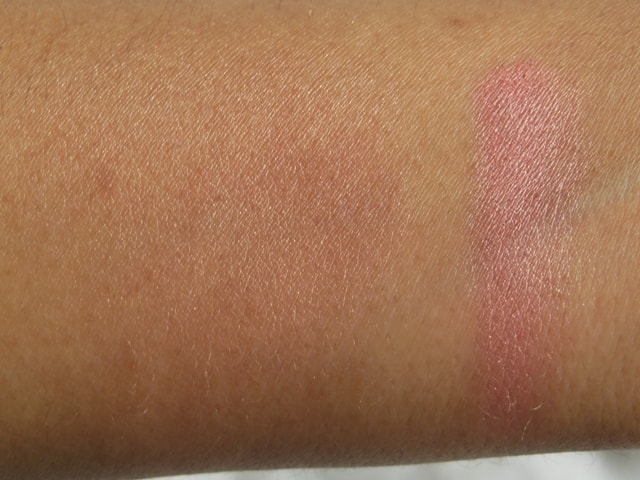 Just a touch of brush is enough to pick up a decent amount as a cheek bone highlighter as the formula is loaded with good amount of shimmers. It imparts iridescent glow to the cheeks but doesn't look OTT. It can be worn comfortable during day time as well which adds *Stars* to this beautiful blush cum highlighter.
FOTD- As a blush. I have used it as a Highlighter here and swiped over a blush here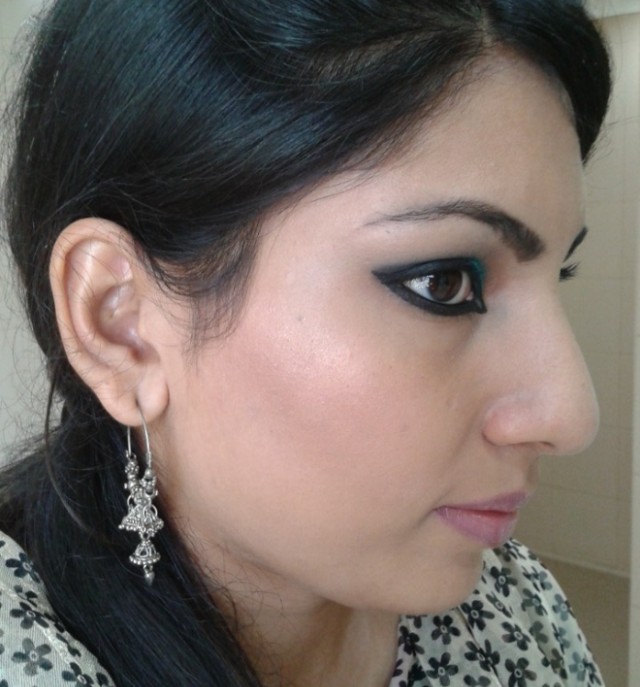 The staying power is great on me as it lasted whole day on my dry skin with a BB/CC cream base. The illuminator is so gorgeous that it was just not enough for me as a blush or highlighter and I am thinking of using it in my eye makeup as well.
Don't Miss to Checkout:
Pros of NYX Illuminator Chaotic:-
Soft texture which blends nicely
Has fine shimmer specks which aren't gritty
Imparts a radiant glow to cheeks
Can be layered for a pigmented blush look
Lasts whole day
Works both as a blush and highlighter
Sleek black packaging
Decently priced
Available in 3 beautiful shades
Cons of NYX Illuminator Chaotic:-
Some may not like the gold shimmer specks in the formula
Not much pigmented as a blush and requires layering for the color to show up
Emphasize the pores if worn heavily
Recommendation:- NYX Illuminator Chaotic is a  pretty shimmery peach toned illuminator/highlighter with finely milled formula which glides nicely giving a smooth glowy finish. It can be used both cheekbone highlighter and a blush but needs layering for some color to show, so I suggest use it on the top of your regular matte blushes for likable gleaming glowing cheeks. But if you insist on using it as a blush opt for a dense brush else you are gonna only build the sheen and no color. 😉

It is like a mutli-purpose product at a pocket-friendly price. I am getting ideas to use it as a highlighter in eye makeup or may be a eye shadow as well. It may very well serve the purpose of body illuminator as well. Recommended!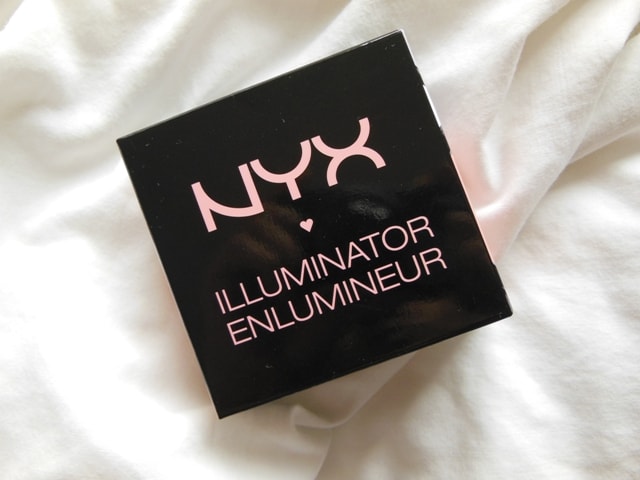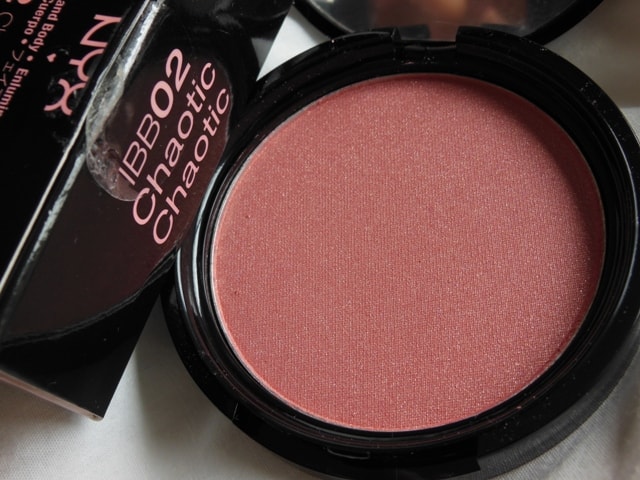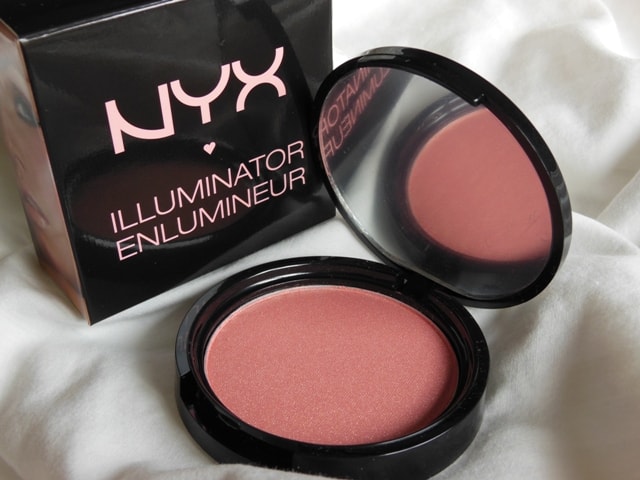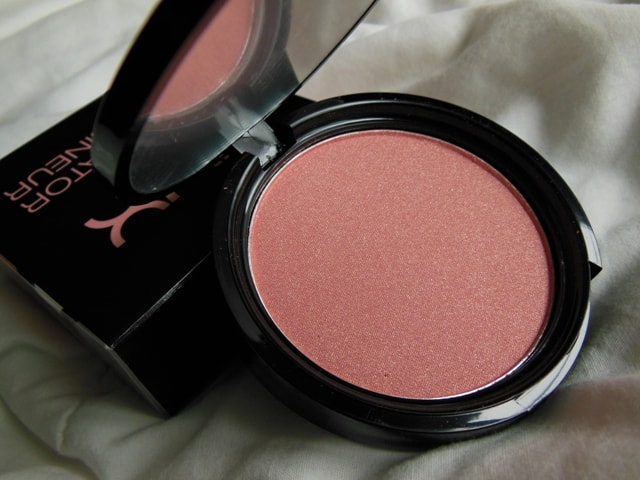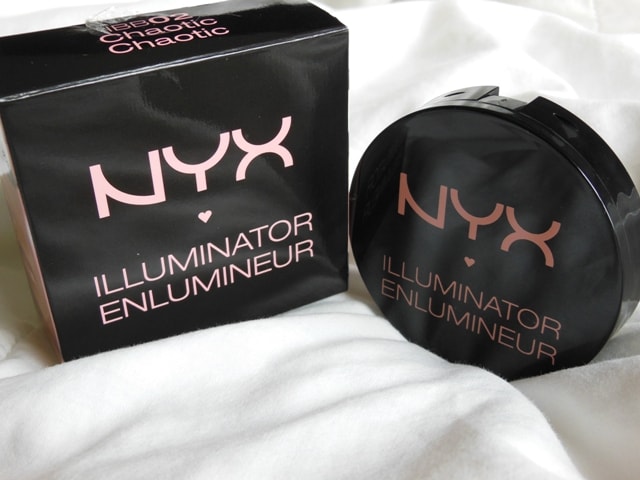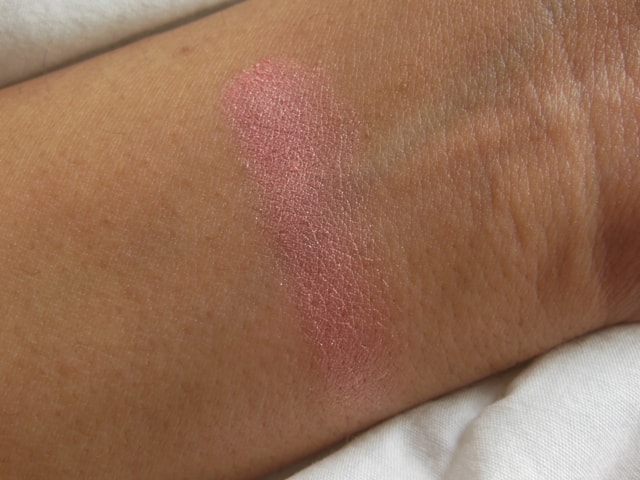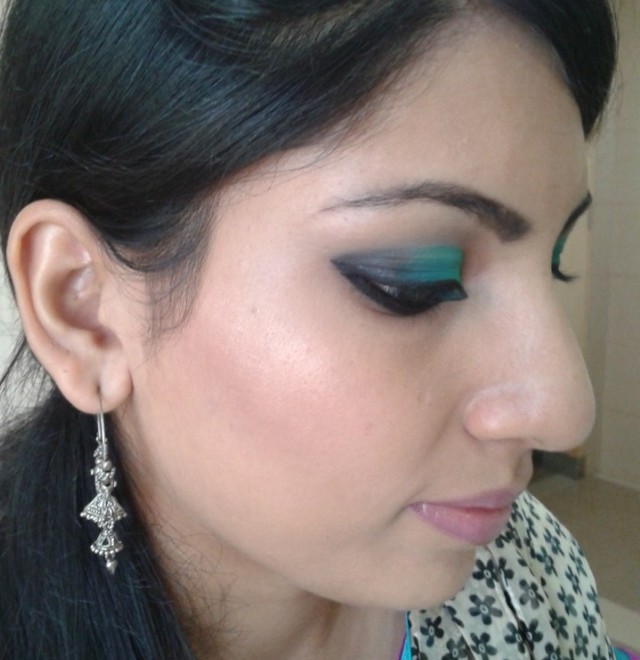 Rating:- 4/5
Have you tried NYX Illuminator Chaotic? Do you use highlighters/illuminators?
 PS – It appears pinkish in the pictures but it is a true apricoty-peach shade in real. The camera just wasnt capturing the true shade. 😐