NYX #FaceawardsIndia 2017- Alien Princess
It is not every day that I don my creativity hat and experiments with makeup but it's #FaceawardsIndia 2017 and I have to brace myself up for this competition. It was tough for me to decide on which look I want to go for this year but after weeks of brainstorming and some practice sessions, I decided to go for this beautiful Galaxy inspired Alien Princess look. I don't want to scare you but this is my official entry for the maiden NYX Face Awards India 2017 #FaceAwardsIndia contest.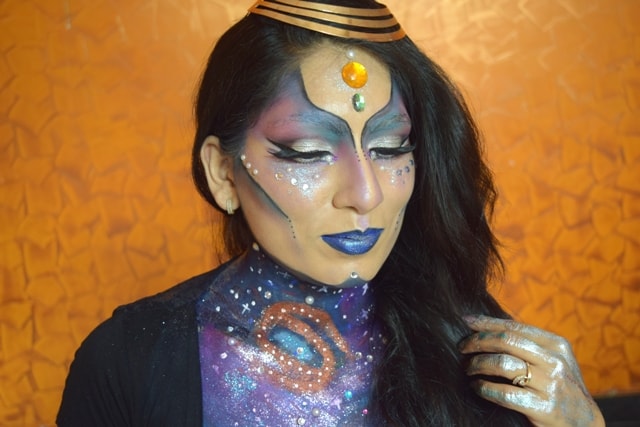 Watch full video on my channel:)
Dont forget to subscribe to my channel .. <3.. If I make it to the round 2 I will need your love and support 🙂
Official Entry – Alien Princess Look:
I always get fantasized by Alien stories and definitely believe that they exist somewhere as a part of our Universe. And there was also a news floating around a few weeks back that scientists have found a place in the outer space which might have the similar environment as earth and who knows there might be life as well. So, with this look, I am just creating the Alien Princess coming from her far-off Galaxy!
Products Used:
NYX Cosmetics Jumbo Eye Pencil Milk Bean
NYX Cosmetics Hydratouch Face Powder
NYX Cosmetics Glitter Primer
NYX Cosmetics Highlighting and Contouring Kit
NYX Cosmetics Vivid Eyeliners – Blue, Pink, Orange
I never tried this kind of makeup on camera but really had so much fun creating this look and yes my baby was there as support all through this as she saw her mommy being transformed to an Alien Princess.. 🙂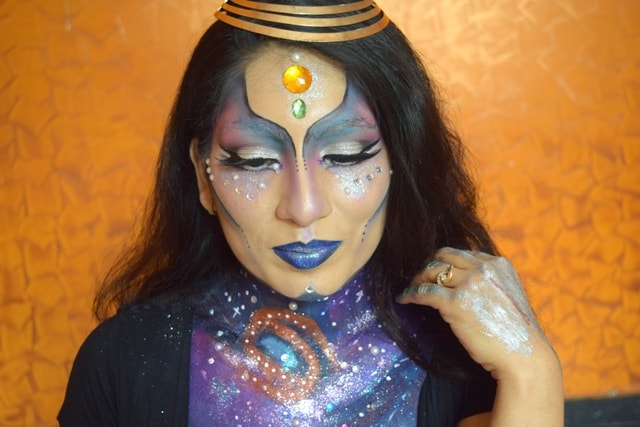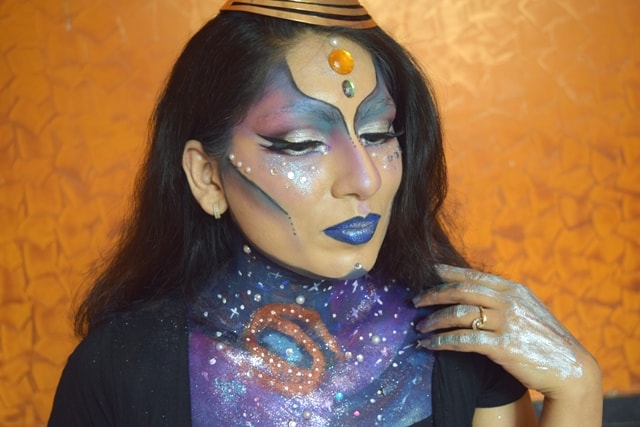 I hope you guys like this look too… 🙂
Thanks for watching! **wish me Luck**