NYX Cosmetics India: Its happening!
!!..Breaking News.. !! :
"NYX Cosmetics India" – Yes that's true 🙂
"NYX Cosmetics India" can be termed as the most exciting news in the Indian Makeup Community. If you are a makeup lover you would already be aware of this but if you are reading it for the first time then .. go grab a chocolate and prepare your NYX Makeup Wishlist while your relish it!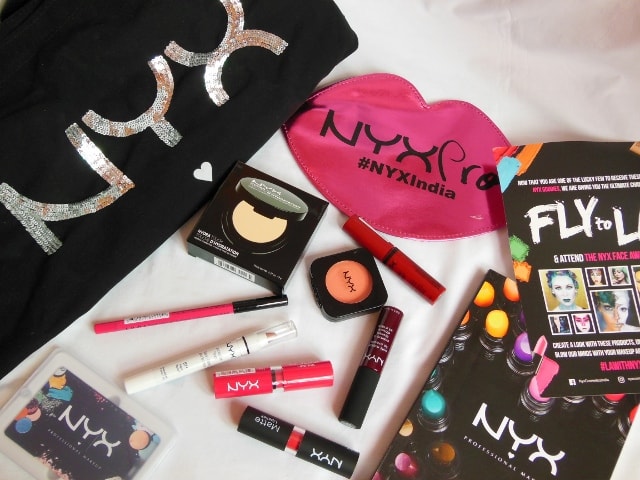 I almost bit my nails when I saw this update on Instagram but when I saw NYX Cosmetics India instagram page (@NYXcosmetics_In) I jumped with excitement. And almost immediately I started preparing my NYX makeup list in the head.
If you are going to argue that it's nothing new and we can get NYX in Sephora. Well, what about the makeup lovers in the city where we don't have Sephora Stores.. no access to International Makeup. And above all what about us, the online shopping addicts who lives in the city close to Sephora but don't (can't) step out to pay a visit to Sephora.
Well, NYX got us covered as apart from their Stores (Not sure of the locations) NYX Cosmetics are also launching Online in India exclusively at Nykaa.com. They will go on sale on 8th July so brace yourself for the Big Day!
To show a little preview of what all you can expect from NYX cosmetics India. Here are some of the products that are shared by brand.
NYX Cosmetics India: Products Received:
NYX Jumbo Eye Pencil: Yogurt – Rs 550
NYX High Definition Blush: Bright Lights– Rs 600
NYX HD Transforming 2-in 1 powder foundation –Rs 2500
MYX Butter Lip Gloss: Rose Velvet– Rs 550
NYX Butter Lipstick : Sweet Tart– Rs 550
NYX Matte Lipstick:Angel  – Rs 625
NYX Soft Matte lip Cream: Copenhagen – Rs 600
NYX Slide On Lip Liner: Sweet Pink – Rs 800
I am so very excited to try these especially the NYX Soft Matte Lip Cream and the NYX HD Blush.
Also, I have the NYX concealers, Contour Kits and Eye Shadows in my wishlist.
I know the prices are slightly on the higher side compared to their US price list but now I don't need mediators or get cheated for fake stuff when I have such an easy access to the original products so easily. Also, your foreign ka relatives can heave a sigh of relief as you won't bug them anymore with your NYX list!
Let me know which products would you like to review first. Also, don't forget to share the NYX products are in your Makeup wishlist.. would love to see what all are you eyeing!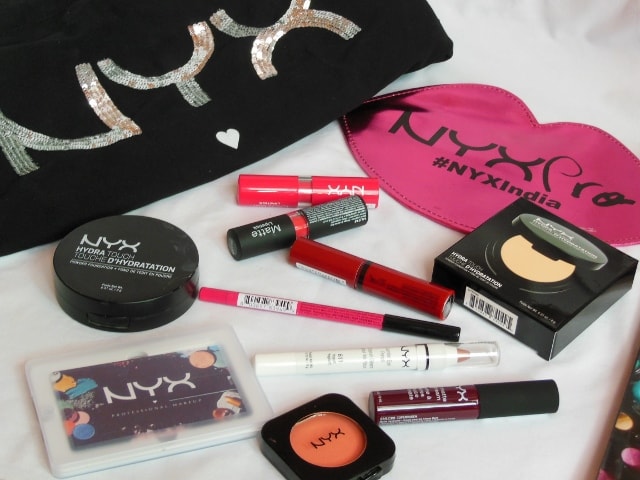 Don't Miss to Checkout
Are you excited to see NYX Cosmetics in India?
PS: Products sent by brand for consideration.