No Birthday Haul Side-Effects
It has been weeks since my Birthday but I am running super-late in posting this.I had this post pending for weeks but "Better Late Than Never", finally it is live now.  I gave Shopping haul a miss on my birthday unlike last year when I bought most of the items from my wish-list. Actually, I had been super-busy with office work and had no time to prepare a wish-list. Uummpphhh!!  I could spot a winning smile on husbands face **No Makeup Shopping**!! but did I really survived without it.. lets read on to find the truth.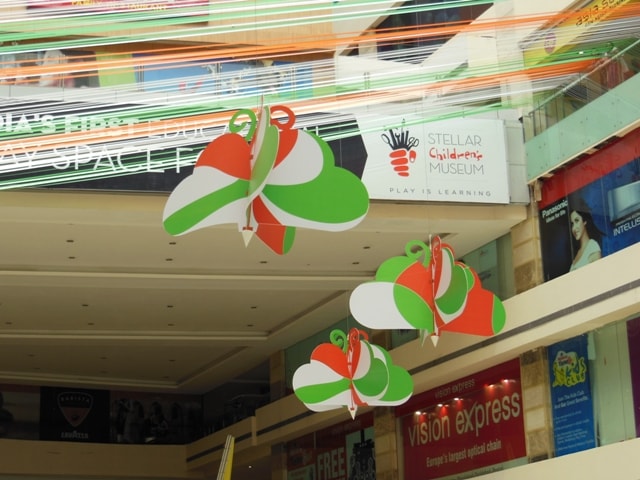 We spent our day window –shopping at Ambience Mall. I like spending time with him but I feel window-shopping with guys is pretty much boring.. (Nooo.. I am not saying that!! 😉 ). There were these cute butterflies hanging near Pantaloons store!!
Okay, I gave by mid of the day and really wanted to get something for me (read makeup), I just can't leave without it now! I was feeling so anxious and restless. I know there is MAC, Clinique and other luxury brands but without my wish-list I didn't want to go there also, didn't want to indulge in any arguments on Birthday.. * U said no shopping and now!! Buurraahhh.. These guys would never understand..!! There is no proper drugstore shop in there.. (please correct me if I am wrong and guide me to the one) so we took off to Lifestyle, Gurgaon. 😉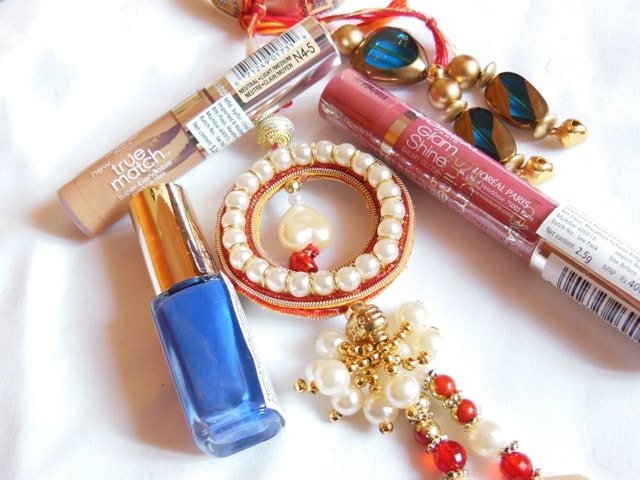 He insisted to get only the required items and no splurging pleassee..so I bought just for the sake of internal satisfaction… 🙂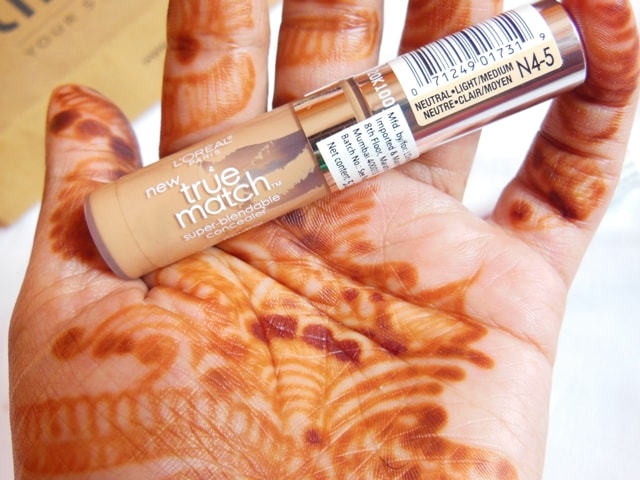 I got this L'Oreal True Match Concealer in Medium-light which was much needed as my current "Garnier Tinted Eye Roll-On" is about to expire and I am already liking it a lott.. :).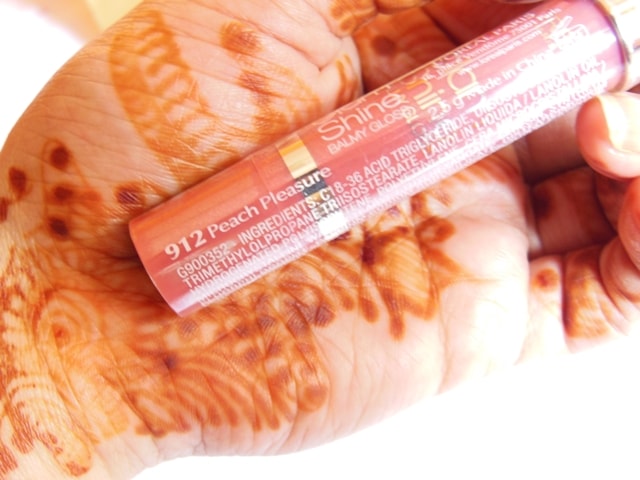 I spotted these newly launched lip stains from L'Oreal but they were available in only 3 shade not sure of there are more in this range. There was a creamy Orange, light purplish-pink and a sheer one with mostly shimmers. I already had a Orange from Revlon (Rendezvous) and the sheer one was too sparkling so I went ahead with the middle one.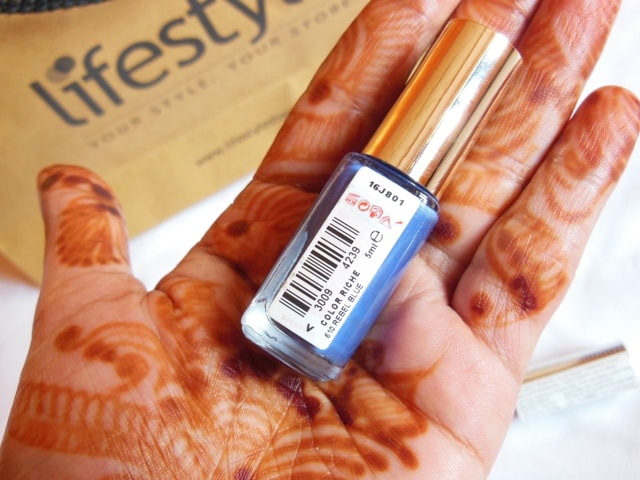 I got this Blue nail paint as a free gift with my purchase.. 😀 😀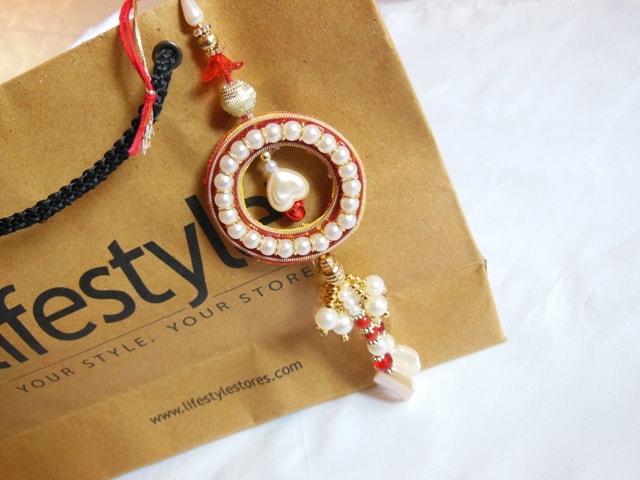 It was rakhi next day and I got this beautiful Rakhi from my Sister-in-law.. I just love these hanging rakhis
But you know now I am facing its after-effects, with no shopping haul for quite sometime, I end up browsing through online shopping sites and waste hell lot of time by just adding products to my cart and leaving them there. And the story repeats next day . I add, delete some and then.. still not hitting the "Place Order" button. May be just testing my patience but this leads to a lot of time wastage. 🙁
A shopping haul is on the cards but I am determined to make it big  and these tiny-miny goodies here and there are not going to help, so let see how it goes!!
I like shopping with a wish-list in hand as it helps in spending on only those that are must-haves at that moment. What is your Idea of "Shopping One the Spot" or "With a Wishlist"