New Launch: L'Occitane Immortelle Concealer and Eye Mask
Helloo Everyone,
Yesterday I was invited for "L'OCCITANE" Event in Select City Walk, not sure which part of the news excited  made me nervous. I was on my own for the first time in many years as hubby always accompany me.. may be he is scared that I will come home with truck loads of Makeup 😉 ! So, Yesterday was kind of "Makeup Control Test" for me as I had his CC with me and could have gone bonkers with Sephora, MAC, CHANEL in the vicinity.. 😀 but sanity prevailed!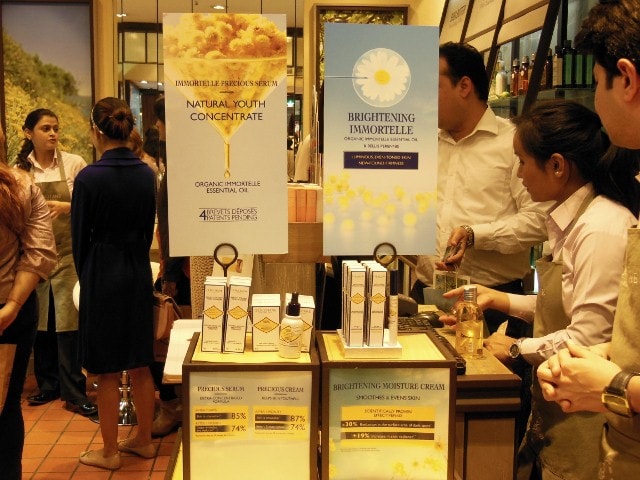 First things first.. I was invited to experience some new launches by the Brand which includes L'occitane Brightening Touch Targeted Concealer and an Eye Mask in the same range.
About L'Occitane:
The story begins in Provence, in 1976, when L'OCCITANE was created by Olivier Baussan…
Drawing inspiration from Mediterranean cultures, he developed skincare products and fragrances that were natural and authentic, effective and deliciously appealing. L'OCCITANE brings together nature and research, following the principles of phytotherapy. L'OCCITANE creates patented natural complexes and test the effectiveness and tolerance of the formulas under medical supervision.
Ever since it was founded in 1976, L'OCCITANE has nurtured simple values: authenticity, respect, sensoriality and continual improvement. This is more than a philosophy: it is a commitment. Inspired and nurtured by encounters and journeys, the brand has grown and developed, always working with committed producers who insist on the highest standards.
L'occitane Brightening Touch Targeted Concealer : Claims to conceal and even out the uneven skin tone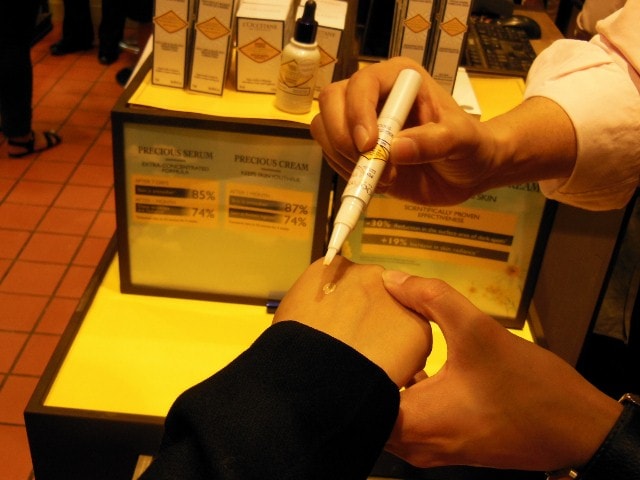 Pic Courtesy: Niesha hands.. 😉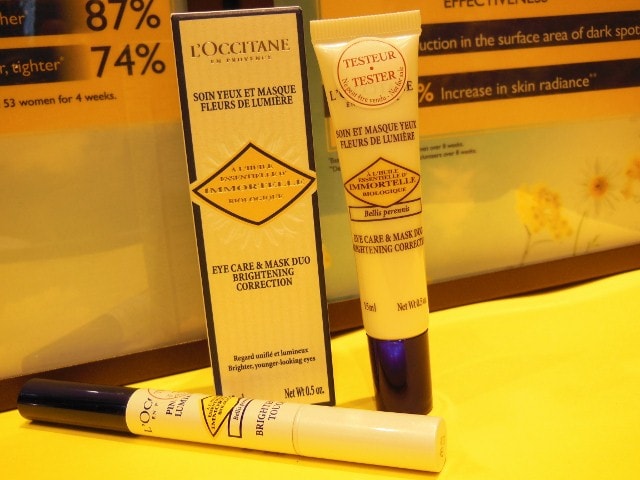 Some drool worthy Stuff from L'Occitane… Loved its Peony EDT.. The fragrance is still on my mind!!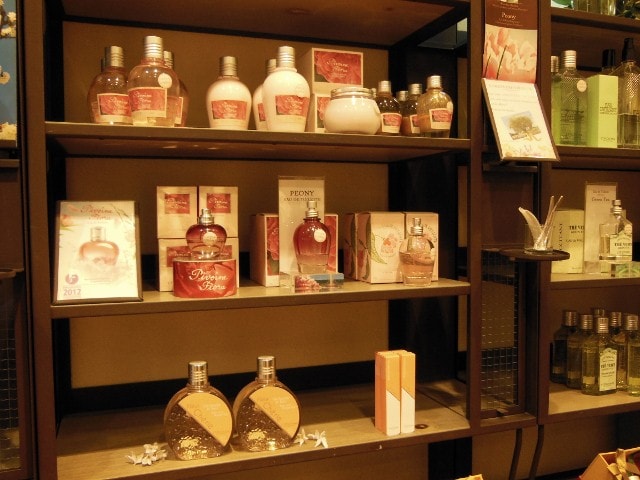 Best ever Hair Care Range I have ever tried… It works magically for my hair.. <3 <3 plus Skincare Range in Angelica, Immortelle and Divine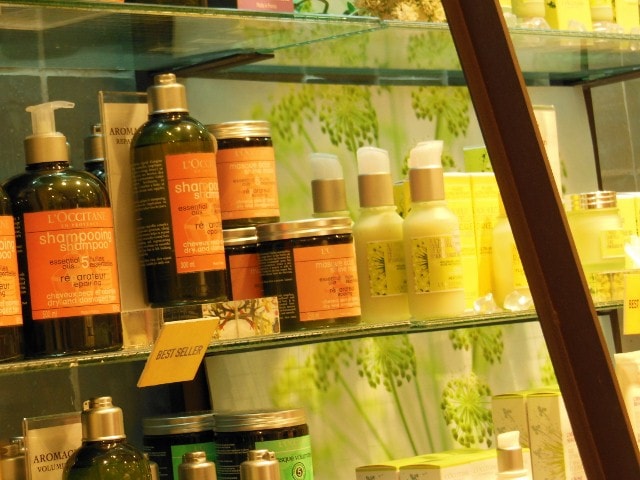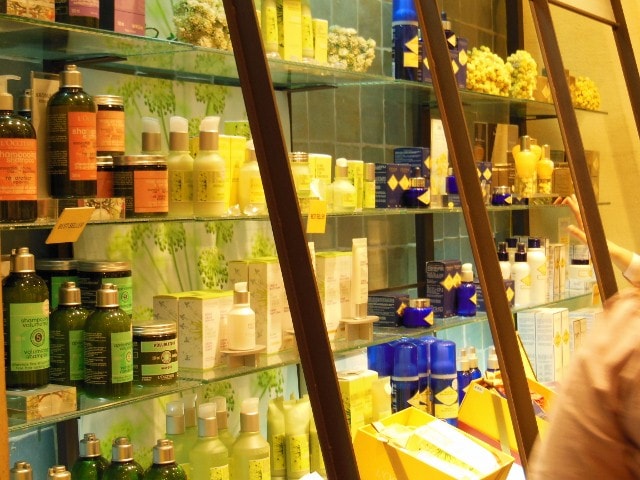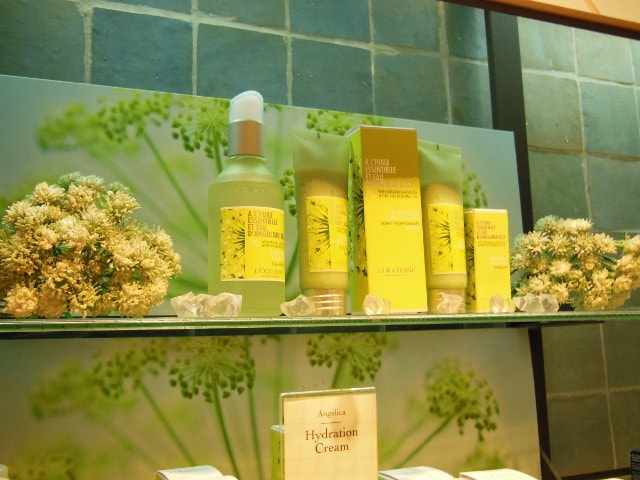 Hand Spa at home with L'Occitane Handcreams.. <3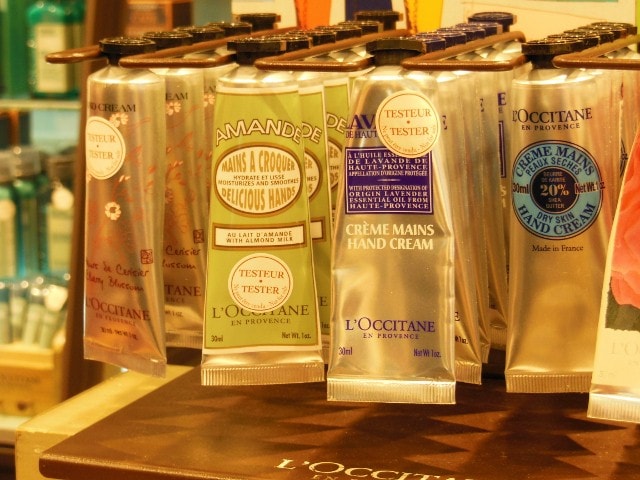 I forgot to click myself in the store.. but something to makeup for the loss.. 😉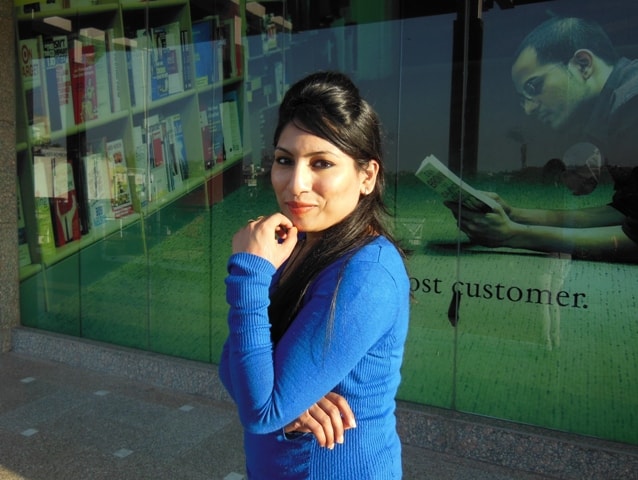 The goodies we received at the event..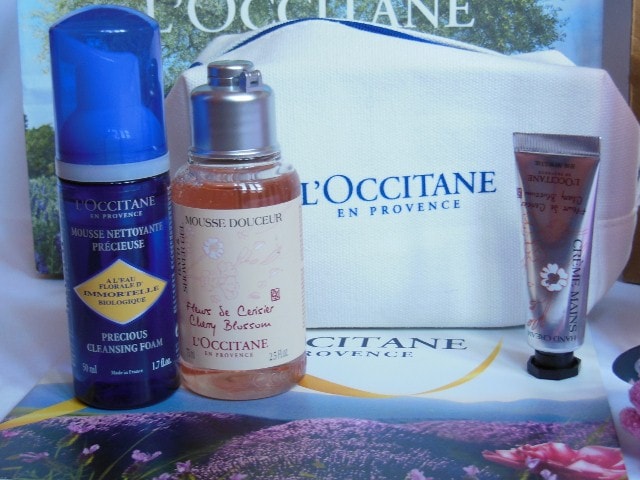 Talking about my experience at the event, very disappointing. Firstly, we bloggers were treated as second class citizens and were asked to leave the premises as they had some other event for their richie rich customers. I was shocked when I processed the words coming out of the PR's mouth…..eehhhh!! They could have scheduled it for some other time but asking us to leave after inviting .. disgustingg!!
And this goodie bag was another source controversy, all were not the same and some were contained even lesser number of products than me.. ggahhh!! But this is not it, next comes the tiny hand cream sample that they shameless put in the goodie bag :O :O …
Don't Miss to Checkout:
My first experience with the Brand's PR isn't good at all but I am happy that I got a chance to meet all other lovely bloggers there and still  not over of my Friday Hangover.. (No.. its not about the drinks.. 😛 ) ..the beauty rambles and some amazing memories to cherish!!
For the first time,  I got a chance to connect with other beauties from this blogging world…!! Thank you all… it was so amazing to meet you all in person.. <3