NATIO introduces Gentle Facial Scrub
Gently purify, refine and polish!
Get ready for a radiant healthy looking skin with a simple regime of regular exfoliation. Australia's leading beauty brand, NATIO, has introduced Gentle Facial Scrub.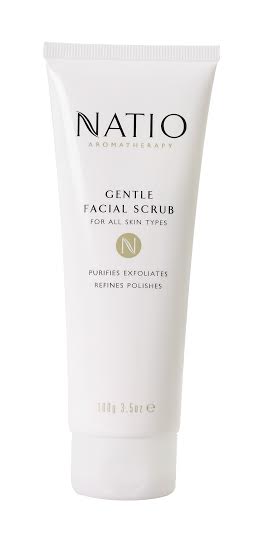 This innovative scrub combines the best potent natural ingredients with modern skin science to deliver the exact vitamins, antioxidants and moisture  Natio's Gentle Facial Scrub is enriched with active ingredients that include Sea Kelp and Rosehip, which deeply cleanses the skin, eradicating impurities and dead surface cells while the fine exfoliating beads removes dead surface cells, gently buffing and smoothing the skin. This delicate refining formula helps to promote skin cell renewal without irritation and maintains the skin's youthful glow and improve overall skin radiance. Suitable for all skin types, Natio's gentle facial scrub is free from animal testing and is made in Australia.
For best results, use Natio's Gentle Facial Scrub to cleansed, damp skin with light circular movements concentrating on the chin, the sides of the nose and forehead. Use 2-4 times a week for bright, glowing skin.
Attractively priced at Rs. INR 1,000.00. Natio's Gentle Facial Scrub is available at NATIO Exclusive Brand Outlets, Sephora, Health & Glow chain, www.nykaa.com and www.myntra.com