Nailed It: Swarovski Sizzle
Hello gurlz.
How was your weekend? Don't tell me you had loads of fun and some girlie day out… 😛 because I had to be in office on Saturday and it doesn't feel like I had a break at all from that stressful office work which is taking a toll on my skin. It has been weeks that I had done anything for my skin, forget my treasured pampering sessions at home on weekends. Not only facial skin is suffering but hair, feet, hands and even nails are in pathetic condition! Wish I could send them to the nearest service station ( just like out cars) and they come back to me all beautified and gleaming with a healthy look.. but that's not possible as the week has started again and all the successive weekends are working too.. 🙁 .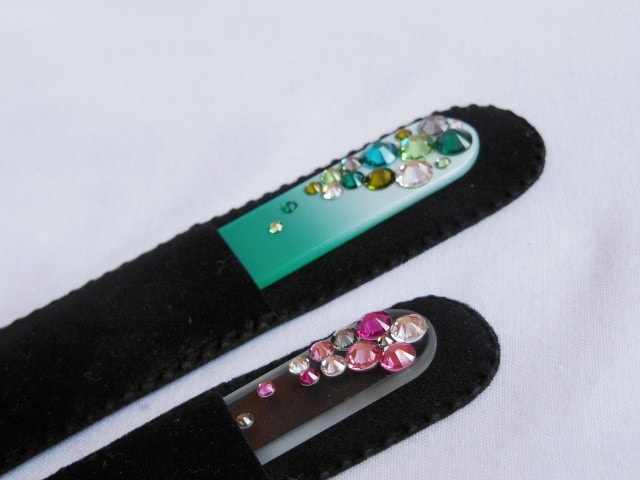 Sorry I got dragged, no more cribbing about the office work and let me share something glamorous for my super-dead nails that might inject the much needed beauty fuel and bring them back to life… 🙂
Till date I have seen only regular metallic files which degrade over the time and their boring looks don't do any good to make me pick them up and shape my nails. I have seen Glass files on one of the international blogs, not only they looked damn pretty but she was going gaga over their performance and a thought that ran through my mind immediately "Wish we had something similar available in India". But wait was HE listening to me silently through the door.. May be… because recently I was contacted to review nail files and Guess what . they were similar to what I had seen about months ago.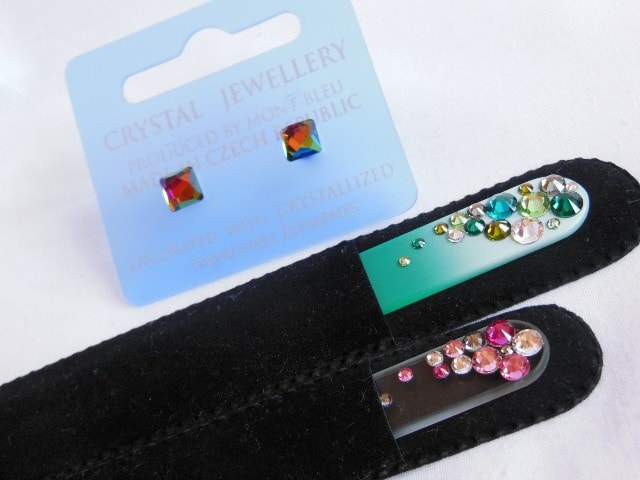 Glass Files have been on my wish list and here they are in my hands waiting for me to try them out. I see no reason why I will not be using these beauties to prettify my nails. The studded handle and the crystal filing area would be an ultimate pleasure while shaping nails.
Time to flaunt…!! 😀
Do you own any Glass File? Do you regularly file your nails?