My Stint with Rangoli and Designs!!
Helloo everyone,
A very very HAPPPY DHANTERAS to all of u, a bit late I know but had been running whole day. Trying to catch up with all the pending tasks… pheewww!!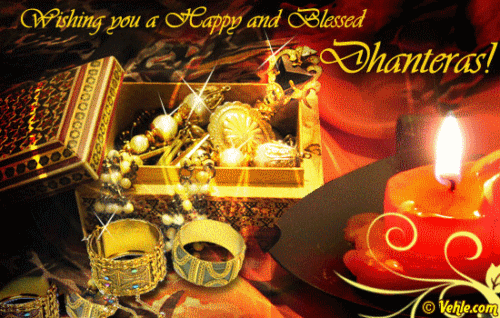 Diwali  🙂 "Festival Of Lights" 🙂 is just 2 days to go and we all must have been super-busy with all the decoration, lighting, welcoming guests and the endless preparations for the festivity.
How many of you went for GOLD shopping today.. 😀 :D. It's not only hauling, distributing gifts, lighting candles and diyas that makes Diwali one of my favorite festival but I find it much more exciting as its time to adorn the entrance with "RANGOLI".  I don't like burning crackers.. actually I get scared of being so close to fire 😛 and have been celebrating "Green and Safe Diwali" for past many years which made it just a bit boring for me. So, keep up my spirits I started finding substitute and the best thing I came up with is drawing  "RANGOLI". I am really poor at drawing but my better half always help me out with that… he prepares the canvas and defines the boundaries and my job is to fill with the Colors of LOVE. <3 <3.
Colors under Preparation..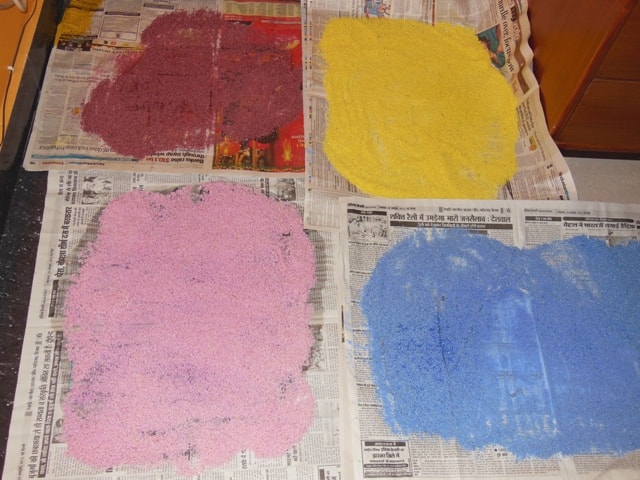 This time we made out Rangoli extra special by preparing all the raw material at home, no ready made colors from the market. I must tell you it was a super tiring job and couldn't be done alone, so be sure of helping partner before taking up this task! Colors Done with some neons as well..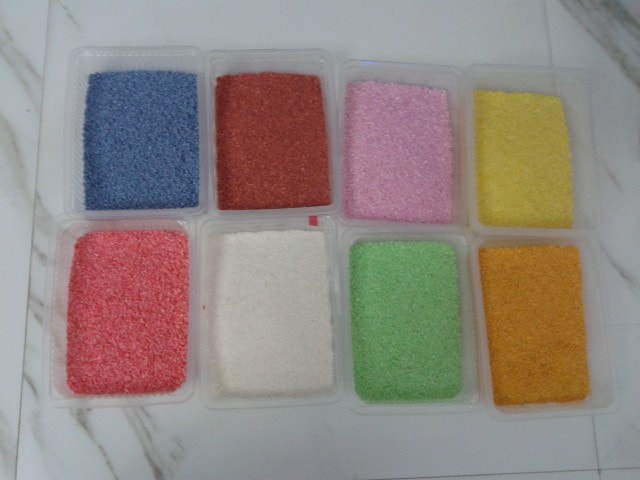 First attempt at the Rangoli this year. The inspiration picture..
Damn.. it looks too simple in pictures but we put so many hours of efforts in it!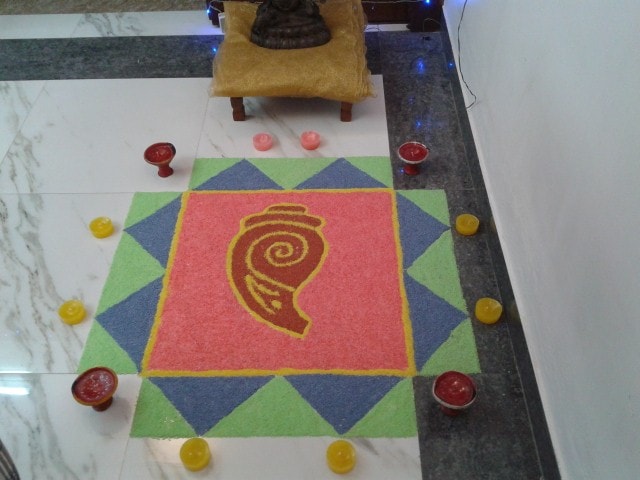 Planning to create another one too tomorrow.. something similar to this !! will definitely share the pictures with you if it turned up good.. 😉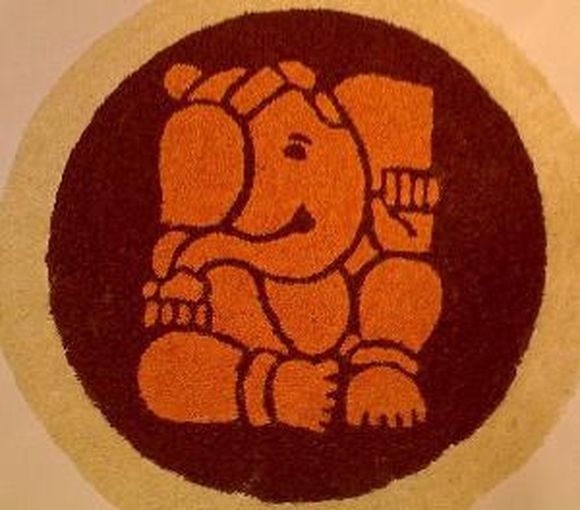 My last two attempts at Rangoli . This is my first ever Rangoli.. 🙂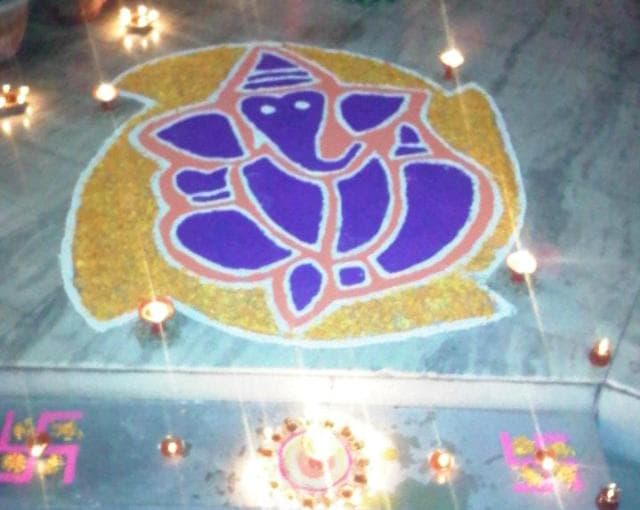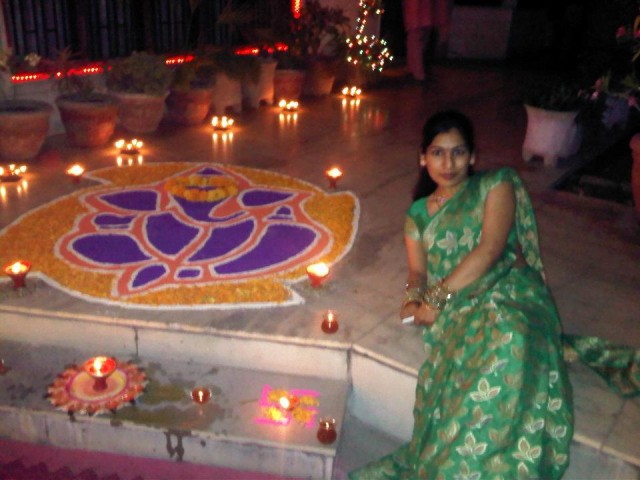 The 2nd one looks so incomplete wanna do it again next year.. 🙂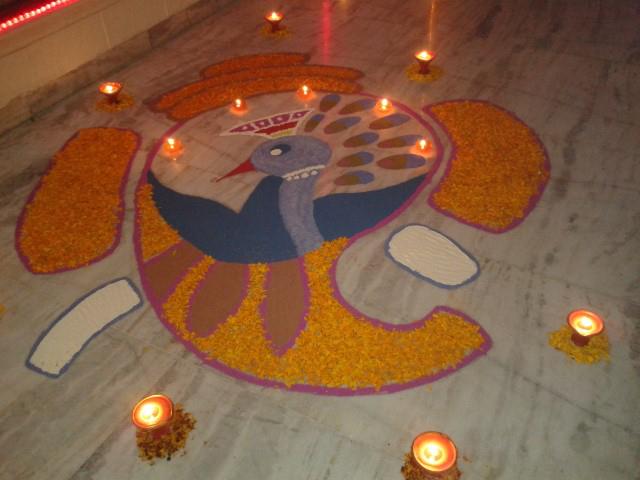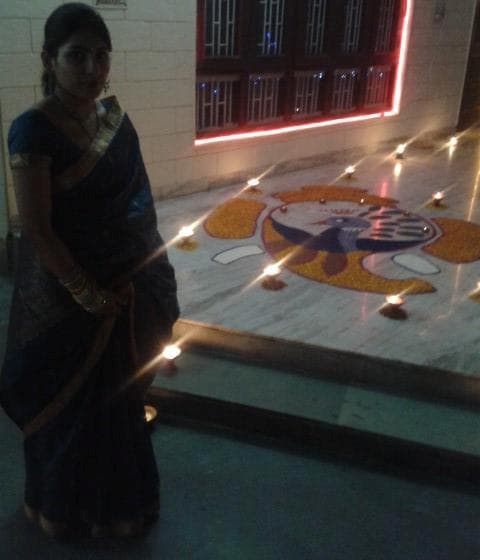 But before that I would like to share few Rangoli Designs that I downloaded from Google and hope you find them helpful, if you are planning to do a Rangoli too. My favorites first.. 😀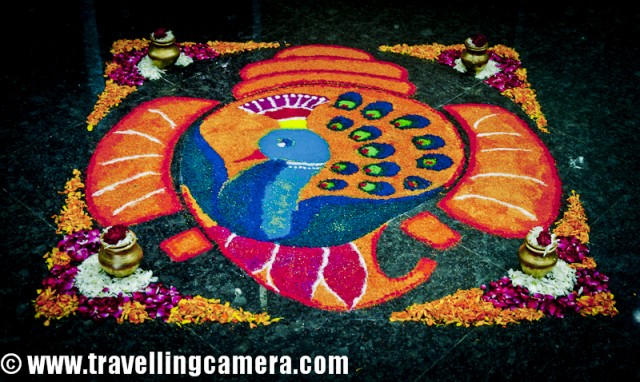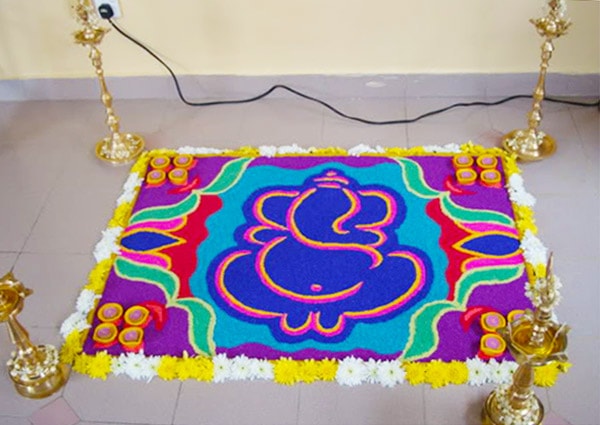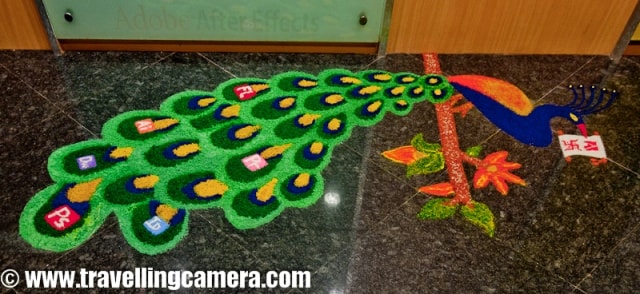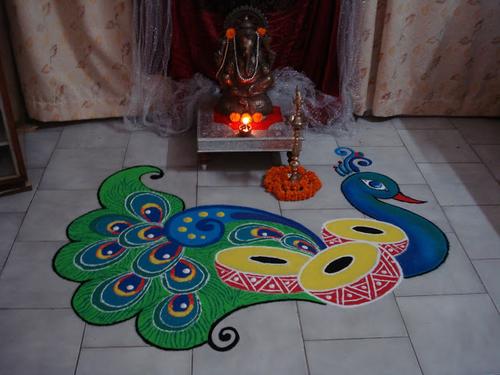 I am not a fan of abstract designs as I am not able to visualize them, I like it better with pictures so It has to be a "Ganesh JI" or a Colorful Peacock for me! Few more design that I liked..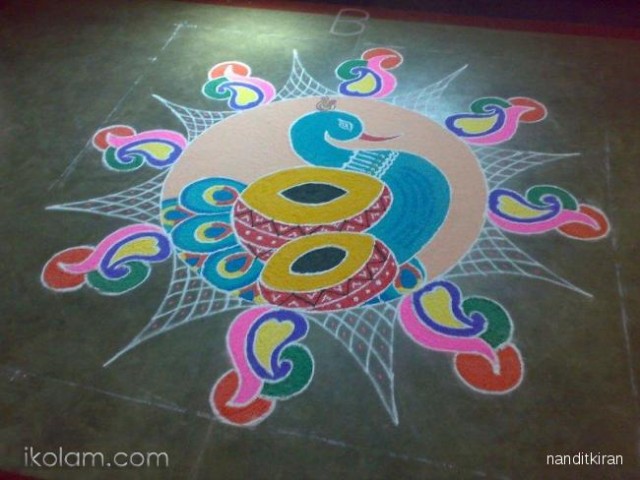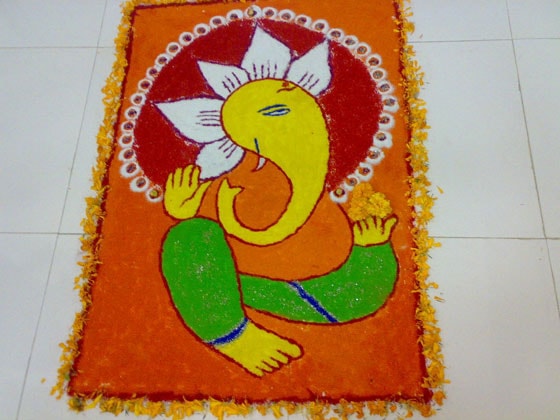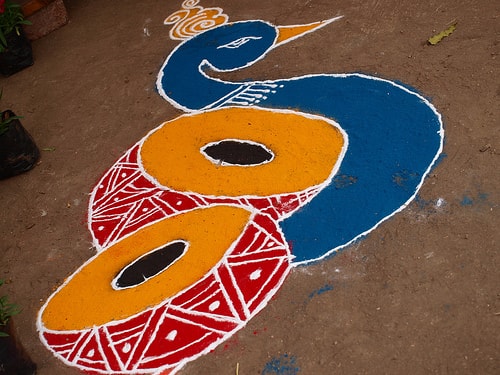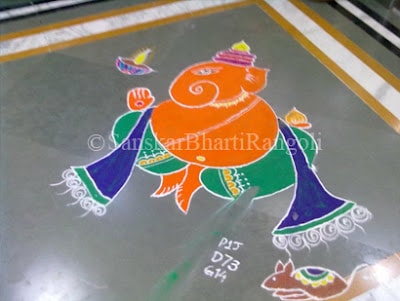 Few of the most Complex designss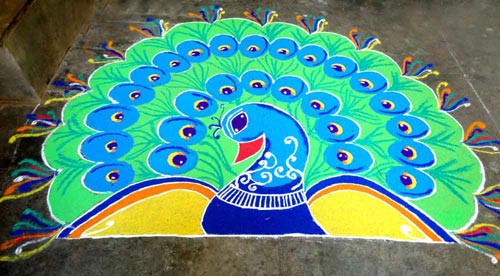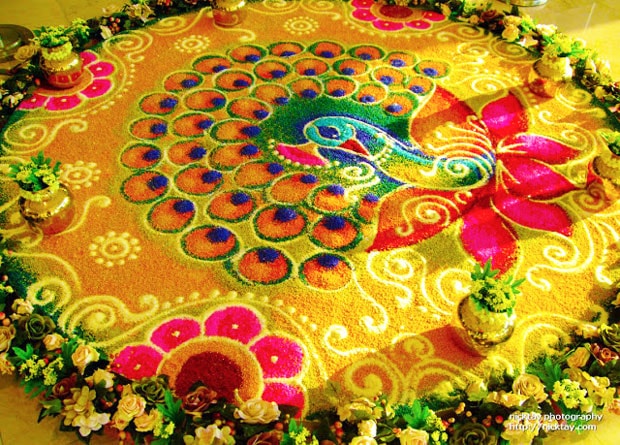 PS :- I do not claim the ownership of all the images here, most of the design are picked from Google except the ones I clicked.
Don't Miss to Checkout:
Wish You all a very Happy and Safe Diwali.. 😀 😀