My "Karwachauth" Inspired Look
As promised, here is my look that I came up with for "Karwachauth".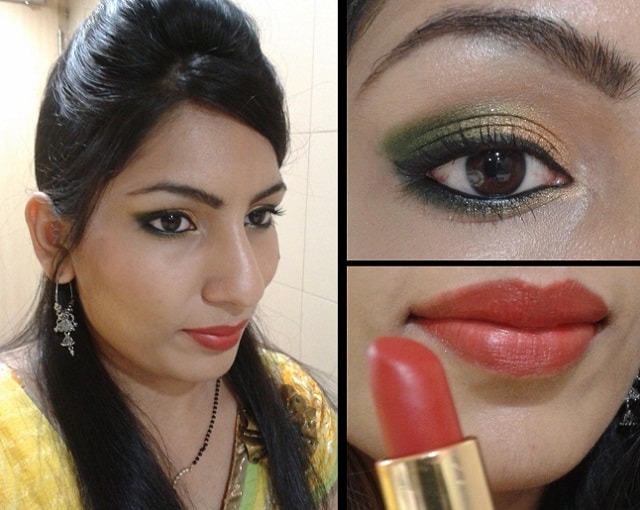 I am not much bothered about fasting if its only the food but what I miss the most today is water 😛 :P.  I  have already looked out for my water bottle 4-5 times and its only noon now. :(. It is gonna be a long long day but I have to get ready in my "Wedding Lehenga" may be..so there goes 2-3 hours in "Getting Dressed" session!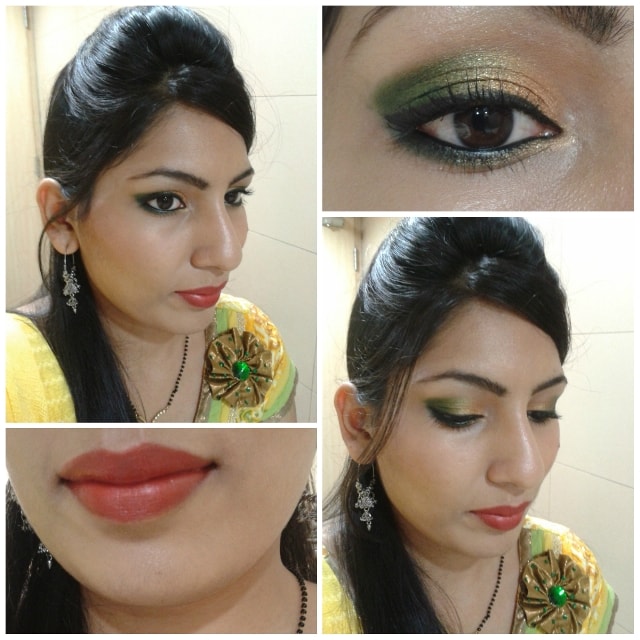 I went for bright Gold-Green eye makeup which can never go wrong and paired with matte bold Red lips for this special occasion. Not sure I will be able to post today's pic soon but this is look that I did yesterday and loved it!!.. 🙂 I think I am gonna do a similar one today.. 🙂
I tried to do an karwachauth appropriate  eye makeup look not only once but thrice… still none of them was up to my expectations nor looked any festive sorts. Something was missing, and yes it was the wonderful feeling of Karwachauth and the Heena ladden hands that inspired helped me get this look right.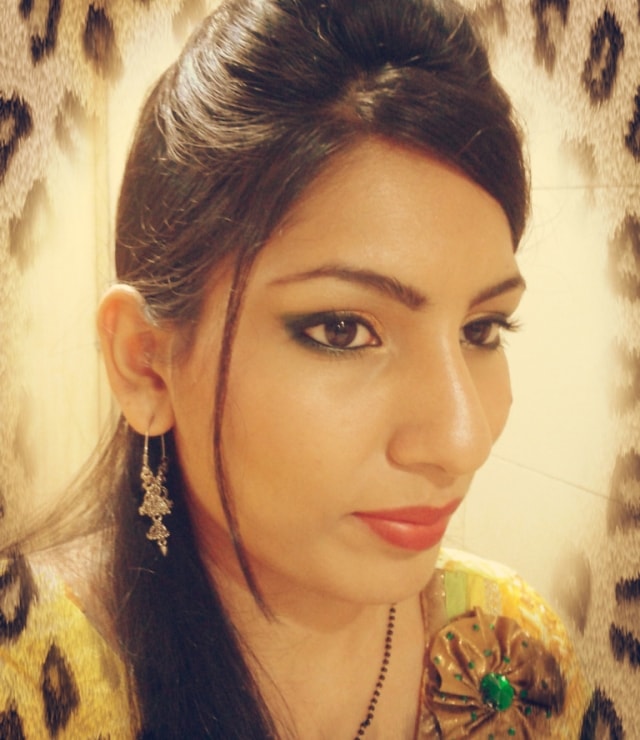 Here is some vintage twist to my pic…;)
I am not getting any surprise or gifts from him.. 🙁 🙁 … He just don't believe in all this.. errgghhh!! He didnt gave any to my first Karwachauth as well .. 😛 …What about you?? any Special Surprisess ??
The Eye makeup tutorial is coming up next.. and i kept it really simple for all you guys.. Hope u liked it!!:)
PS- I don't have Sargi on karwachauth just because who is gonna wake up at 4 in the morning and then get to sleep without a drop a water whole day, I prefer to wake up late, be lazy and dress up in the evening!! Do you have your Sargi early in the morning??