My Hair Story before testing Garnier Fructis Triple Nutrition Hair Care Regime
Hello Everyone,
Today, I will be discussing my hair woes and if you have dry frizzy hair you will very well understand my mental state.. Its crazyy!!
I have already shared with you about my recent disappointment with Schwarzkopf Bonacure shampoo and conditioner which just didn't worked for my hair and made them lifeless, frizzy crap. I needed another shampoo conditioner combo on urgent basis to tame my tresses and here comes this Garnier Fructis Triple Nutrition Shampoo and Conditioner!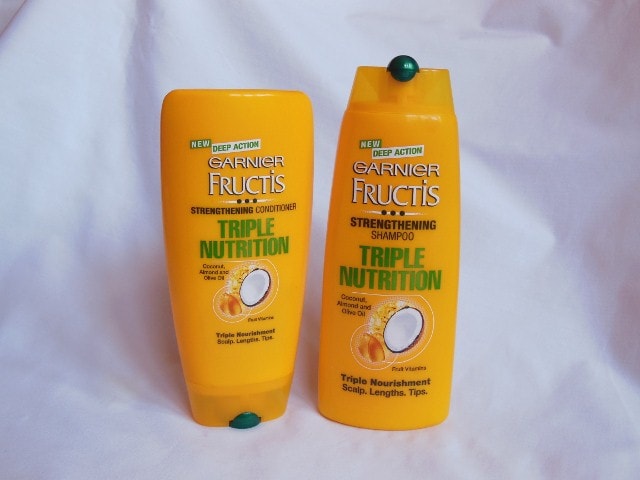 I am sharing details of my hair condition right now, so that it will be easy to assess results on different hair types and you will know whether the combo is for you or not.
Scalp Type & Hair Texture: I have an oily scalp, dry hair ends and some split ends too. I usually don't have frizzy hair but owing to my current shampoo and conditioner which aren't working well for me accompanied by winter dryness made them rough and dry just like a dried out hay.. hate to touch them.
Hairfall: Thankfully, I am not facing any hair fall presently just the usual number of strands that we loose with every hair wash. It is quite rare but thanks to the good hormones floating my body right now!
Dandruff: I am happy after so many years, finally my scalp is dandruff free. I am really not sure how and when this happened but this at least this one thing that I am loving about my hair right now! 🙂
Heat Treatment Or Hair Color: I don't use any blow drier or hair straightener on my hair, so they are pretty much safe from the heat treatments as it would only make them drier and rough! I got my hair colored along the length few months back and hence the ends are much drier than the rest of the hair
Hair Care Regime: I oil my scalp on regularly, a night before hair wash but no special pampering for the hair as of now all blame to my laziness and the chill in the air.. (which has started to disappear! )
So, that my hair story with its own set of problems but I would love my hair to regain the smoothness, shine and volume they used to had, waiting for a miracle to happen which will transform my mob to a silky smooth luscious hair.. (Dreammzz!!)
Don't Miss to Checkout:
I am really hoping this new Garnier Fructis hair care range to give a happy ending to my hair story and take to a land of smoothness and softness where they will fly and sway in air just like silk.. <3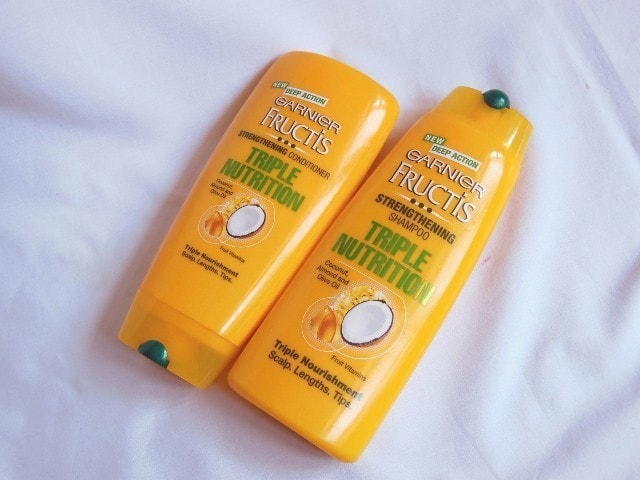 Garnier Fructis Triple Nutrition Shampoo and Conditioner comes in an eye-catching sleek bright yellow-orange bottle. The range has a yummy fruity scent, so when its not a hair wash day I am keeping them near my desk to smell them ;).  Garnier Fructis Triple Nutrition Shampoo and Conditioner claims to provide everything I am looking in hair care products right now so will see how it fares on me! I will start using this range, tomorrow as it's a hair wash day  😀 and will share my experience about how they worked on my messy mop hairs.
What's your hair story? Are you happy with your hair health?