MUA Giveaway: 2nd time Lucky Me!
If you follow me on Facebook, where I shared the news of winning a MUA Mascara in the giveaway hosted by the brand. I was all excited to get it in my hands but alas what all I received is an empty packet with a hole at the back 🙁 . I almost cried.. 😛 yeah i am that emotional for my makeup and shared my grief on facebook where you girls motivated me to take this up with the brand.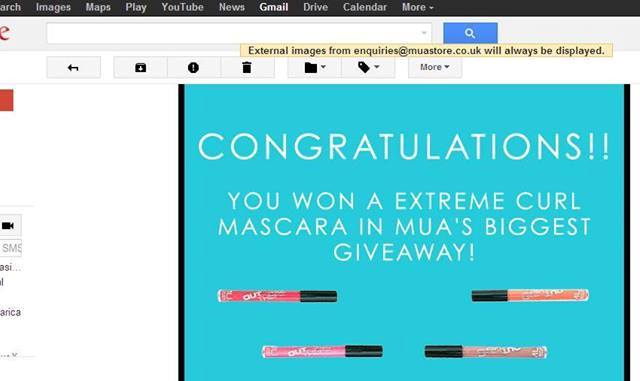 The courier was done through Royal Mail, so I tried contacting them about my loss, surfed their website for almost 2 days just to register my complaint but didn't find the appropriate section. It is much complicated to let them know that it was their fault while I lost my products so instead I wrote to MUA about my unhappy experience. Though I wasn't expecting a response as it was the courier's fault but was surprised to see their reply where they asked me to forward my details again so they can send the replacement. Isn't it really sweet of them. They made my day and with in a week I received a full sized MUA mascara. 😀 . (Royal Mail again.. but this time the package was intact 🙂 ).
MUA Extreme Curl Mascara comes in a shiny metallic silver case and flattering curved shape.. it looks so appealing.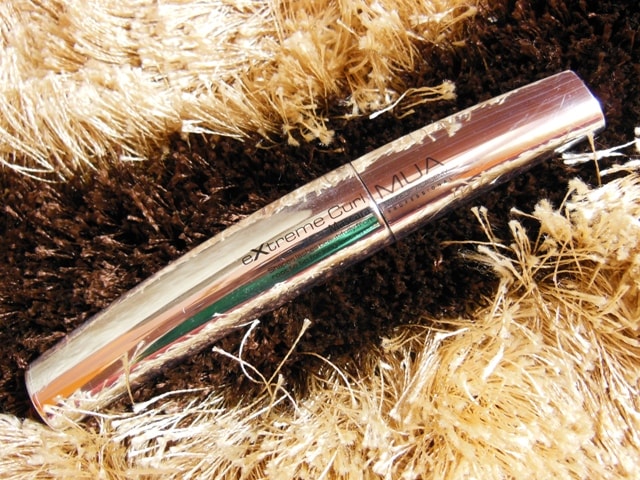 Thanks to all of you for your love & support but loosing stuff during transit is one thing that stops me shopping from international websites.
Have you ever received an Empty Parcel? Have you shopped from MUA? Do you feel its safe to shop online from foreign brands/international websites?