Monthly Makeup Favorites @ July 2013
Today I am sharing the products that I used and loved all through last month. This will be a post dominated by blushers, yeah I started with blushers with full force and there is no looking back now. They have become an in separable part of my makeup routine. I want to add so many in my makeup kit but currently Coral, Orange, Red and Plum one are on my hit list. So any suggestion regarding these blushes in any brand other than MAC or any other luxury makeup brand 😛 😛 . It will take me time to invest in expensive ones till then I want to explore affordable options. :).
Lets get started with the favorites list:-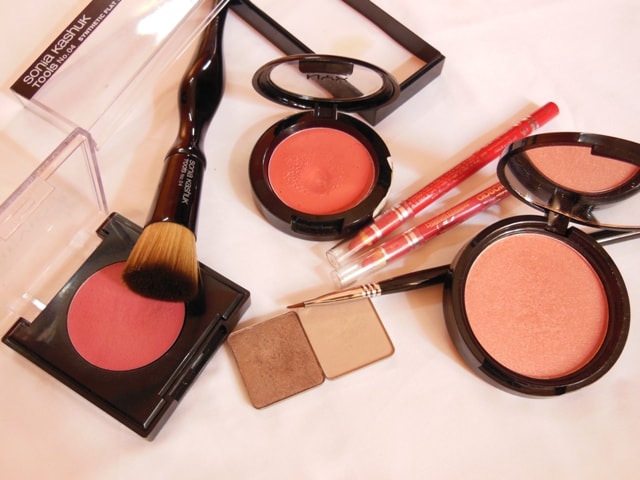 Sonia Kashuk Multi Purpose Flat Top Kabuki Brush – I will start with my favorite product this month. It is such an amazing brush with sexy features and super-soft bristles. It goes with everything be it cream, liquid or powder products. I love to set my BB cream and apply cream blushers with it the most. 🙂 . The quality is also superb and it has shed any bristles yet. It is going to be nice guy for long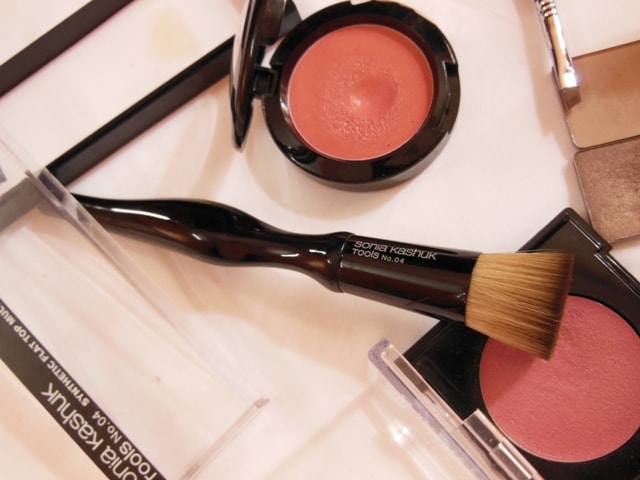 INGLOT Freedom System Eye Shadow Pearl # 402 – I am totally digging this eye shadow and couldn't have enough of it. Such a gorgeous shade of brown in beautiful pearly finish, superbly pigmented and doesn't know anything about fallout.
INGLOT Freedom System Eye Shadow Matte #390 – This is a neutral taupe brown shade in matte finish which works wonderfully for blending out colors at the crease. I have used this for neutralizing the crease and get rid of harsh color lines be it a smokey or a colorful eye do.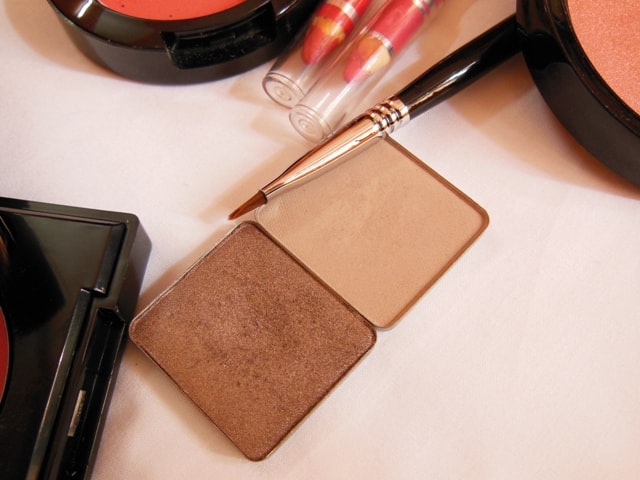 SIGMA Eye Makeup Brush – E65- This has become one of my favorite brushes for Gel Eye Liner application. The slant shape reduces effort to almost half compared to the one that come along with Gel liners. It applied the liner close to the lash liner but you can easily go for thick or thin style of eye liner. Also gives precise application under the lower lash line.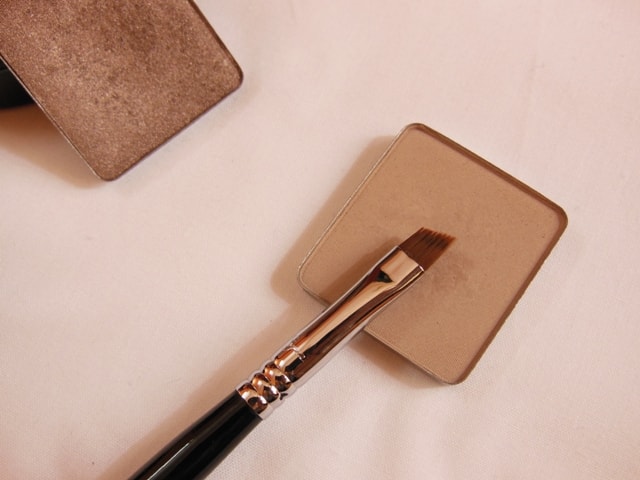 NYX Illuminator Chaotic – I thought it to be highlighter but when I used it as a blusher, I was just amazed to see how pigmented it is. It has a shimmery-pearly finish and gives a lovely peachy-pink glow to the cheeks. NYX Illuminator comes out to be an amazing shimmery peachy high shine blush with saturated pearly sheen. Due to golden shimmer specks it may enhance the pores but the skin just looks amazing. I liked it more as a blusher than Highlighter.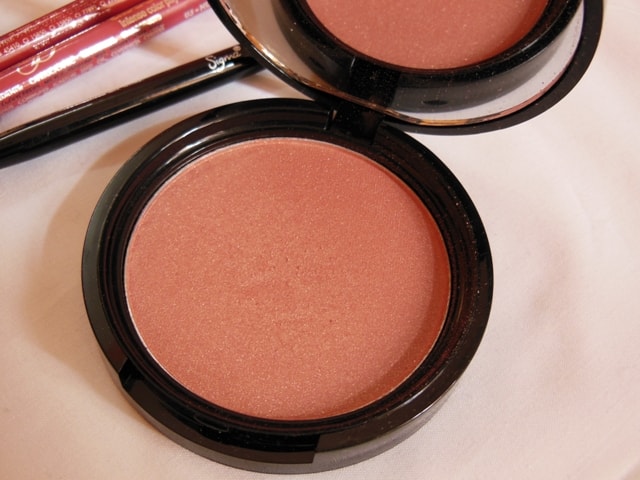 Revlon Cream Blush Berry Flirtatious- It is a lovely plummy-pink blush which yields a soft berry pink color to the cheeks.  Though it is cream blush but its texture has a powdery feel which sheers out on application which makes it pretty easy to control the intensity of the color. It is my 2nd cream blush but texture is way different than NYX ones.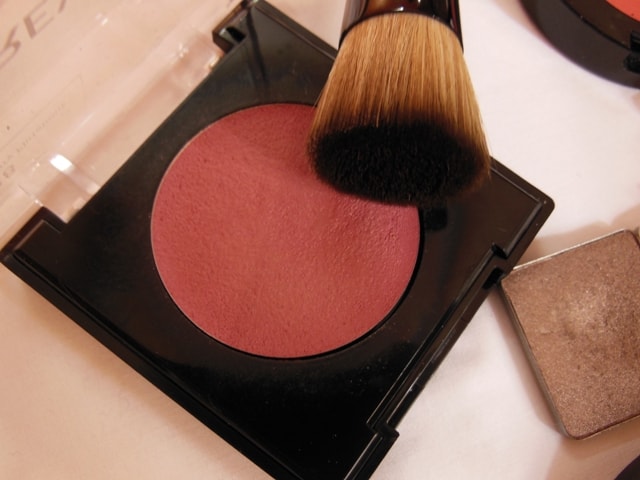 NYX Cream Blush Glow – Discussing cream blush and no mention of NYX that couldn't happen (Rightt.. ). NYX is the first brand that I knew make amazing blushes in both cream and powder form at affordable price. It is officially my first cream blush, wearable pretty pink shade with incredibly smooth and creamy formula. Just one touch to the pan and it will give more than enough color to the cheeks.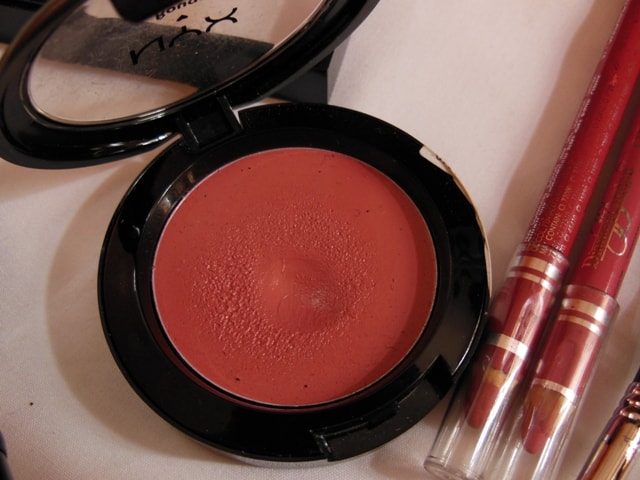 Diana Of London Lip Liner- Rose Blush – This is one of the hottest bright neonish pink lip liner which instantly takes me to that pink mode. It gives an instant pop of color to the lips but as it is a liner in super matte finish I top it with  NYX Xtreme lip creams Pinky Nude and get those bold glossy neon pouts.
Diana Of London Lip Liner – Cardinal Red – A stunning cool toned red in matte finish with spectacular staying power. It works great under creamy red lipsticks and prevents them from bleeding or top it with a clear gloss for lustrous red lips. One of the most flattering shades of red which delivers kiss-proof red lips.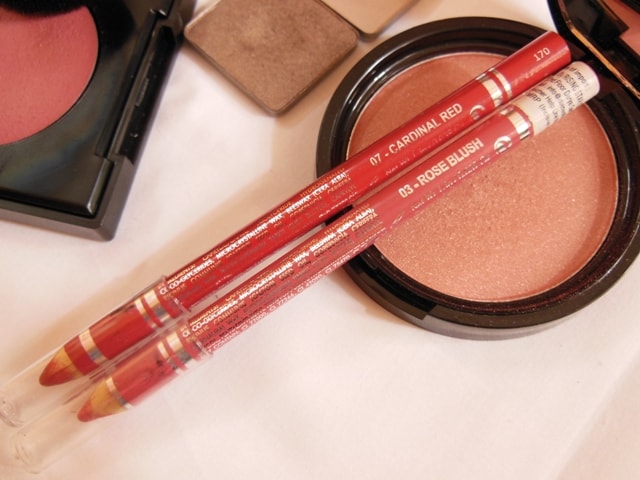 Don't Miss to Checkout:
So that is my list of favorites this month, do you liked any of these..??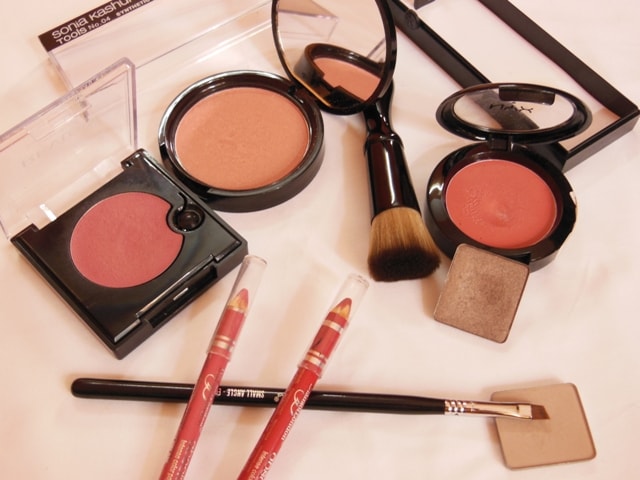 What are all the products you enjoyed and loved in July? Would like to see your list of favorites!!