Monthly Favorites @ October 2013
It's time to share the the makeup and beauty products that I loved this month. It has been an amaing month with karwachauth celebrations, shopping spree, family functions and new beginnings at professional front.  With winters coming soon its time to refresh the wardrobe and make space for pullovers, jackets, boots and everything woolen.  Coming back to my favorites, which includes some of my long lost ones and some newbies which are doing an excellent job. Let's check out who all qualified to my October favorites list.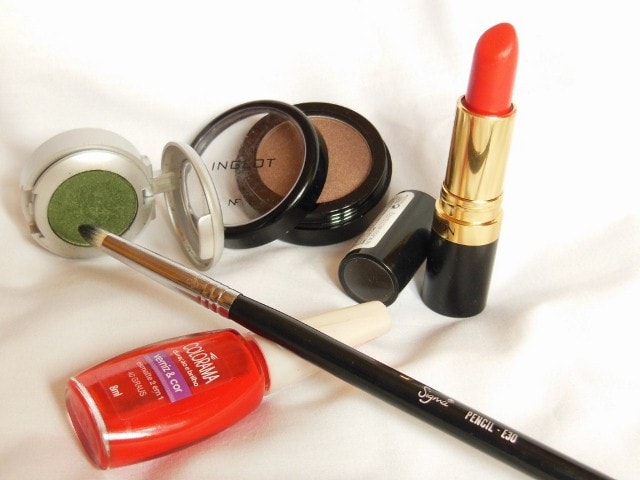 1. Maybelline Coloroma Nail Polish Graus – It's been after years that I painted my nails RED. Grause is a gorgeous bright tomato Red shade with a glossy finish.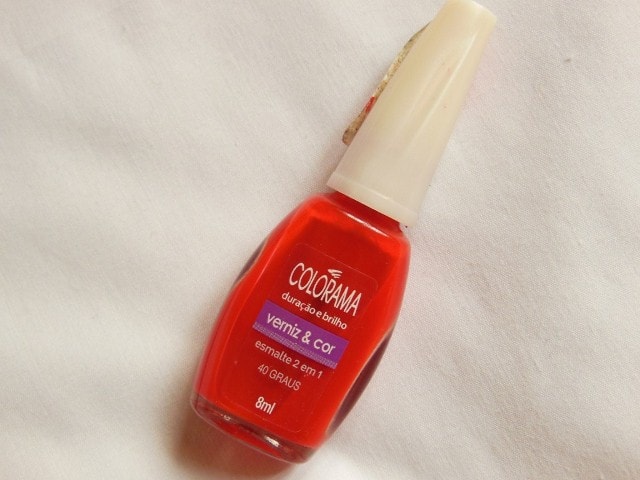 2. INGLOT Freedom System Eye Shadow #425 Pearl – I received it as a prize in INGLOT – Indian flag inspired eye makeup contest. It is my first full sized eye shadow from INGLOT, which is a light taupe brown shade with grey undertones in a frosting pearly finish.  The formula is one of the best, just one pat and you get the color on the lids, blends beautifully and no fallout. I can see myself using it in more of my eye makeup looks. Review coming soon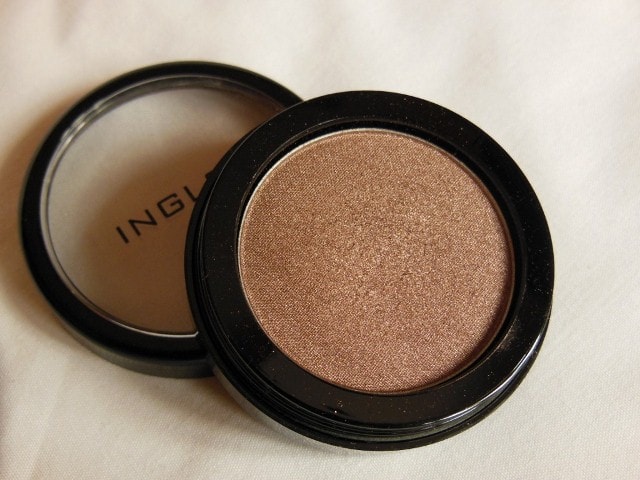 3. SIGMA Pencil Smudger brush E-30 – It's a small pointed brush which is awesome for precise application, when I want to pick a color and put right into that corner. I also like it to smudge Kohl and applying colored eye shadows  on my lower lash line . Detailed review will be coming soon!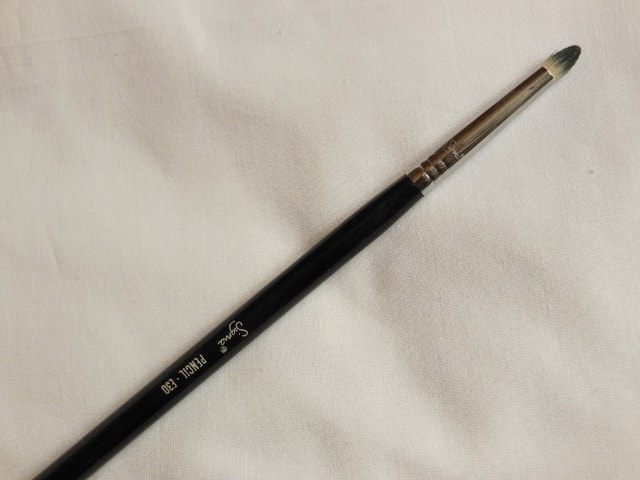 4. Colorbar Single Eye shadow-Green Stroke : This has been lying unused and have almost forgotten about it  but while sorting stuff for Blog Sale, a glimpse at this gorgeous shade and I fell in love with this one again. Tried 2-3 eye makeup looks with this one, will be posting them soon.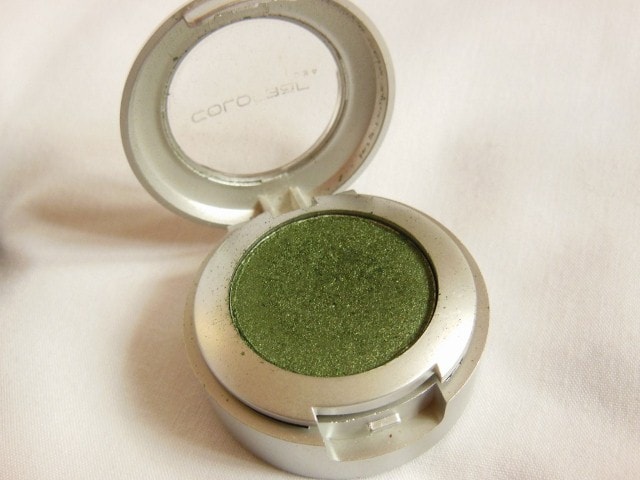 5. Revlon Super Lustrous Creme Lipstick – Love That Red – Another Red in my favorites' list. It is a true red lip color in a smooth satiny finish neither glossy nor matte. Yes.. I love this Redd… 🙂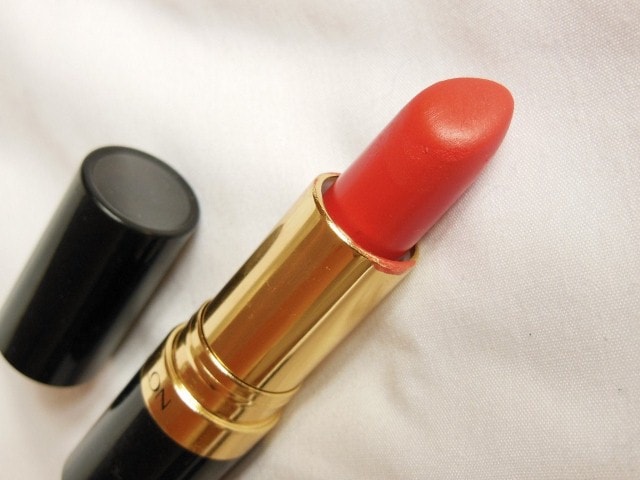 Bath and Beauty
My face has been breaking out and I had some of the worst acne marks on face.. thankfully not on the side I click pictures.. :P, so no new trials in facial care routine this time but I have been enjoying my showers like never before with these beautiful smelling stuff.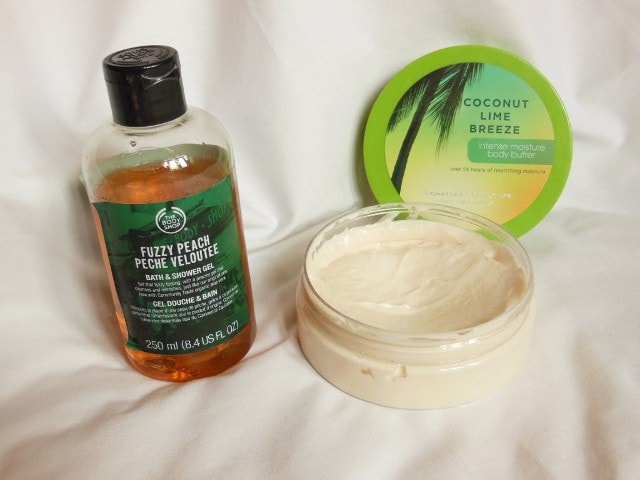 1. TBS Shower Gel Fuzzy Peach– I have to admit that this is one of the best smelling shower gel, I have ever tried. It has an amazing fresh fruity fragrance. I never knew that peaches smell so exotic and not only this it laters well too and leaves skin silky smooth.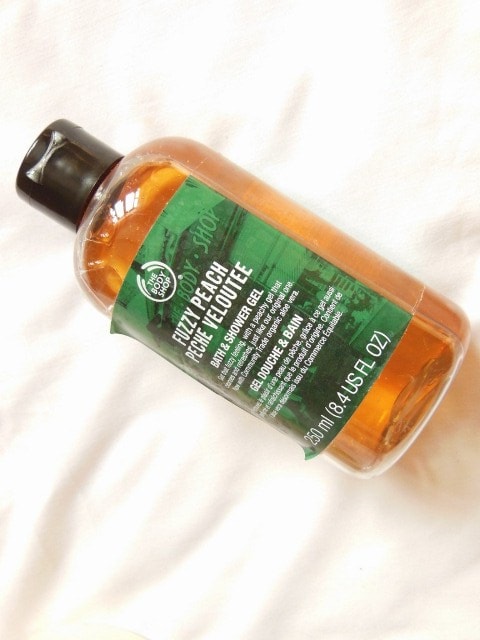 2. Bath & Body Works Body Butter Coconut Lime – The winters are knocking at the door and my skin has started to show its rough face, so time to drench it in body butters. I have been waiting since last 6 months for the winters, so  that I could finally get a chance to try these beautiful smelling body butters.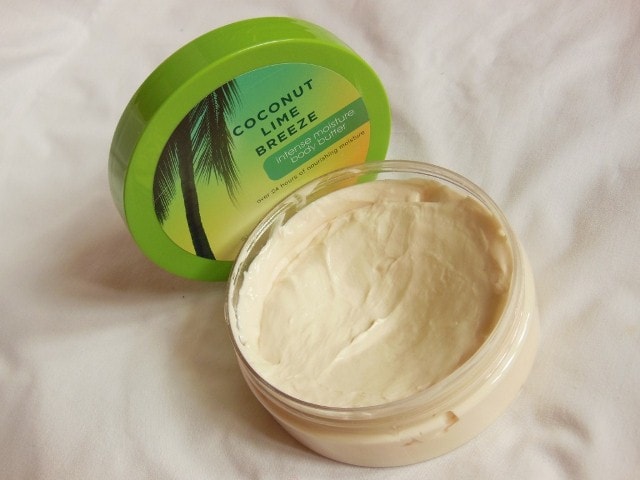 Random favorites
 1. Karvachauth Mehendi- It was Karvachauth month marking the onset of celebrations and shopping. I gave a break to usual Heena and tried this black outlined one. I have been staring at my hands all the time, be it working in the kitchen or laptop. Received lotss of compliments too. 🙂 My first time with this red and balck one, now I want to try the colored one as well.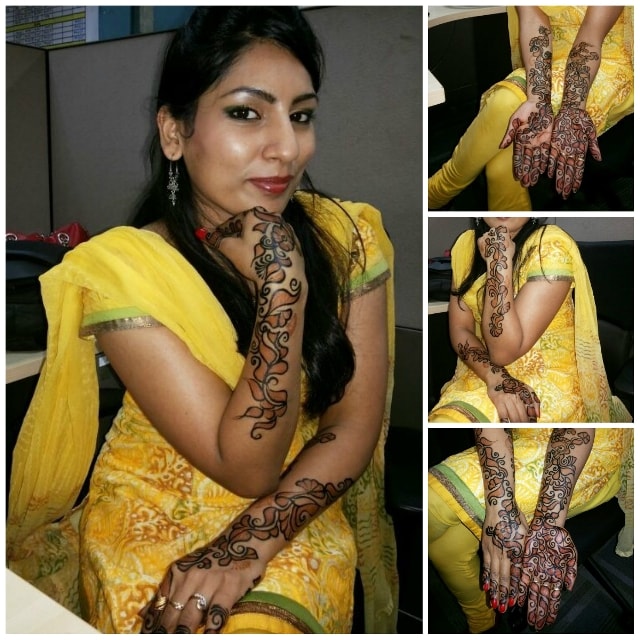 2. Wedding Lehenga – I could have never imagined myself donning my wedding lehenga all by myself. It darn heavy and havent even gave it a look in my more than 2 years of my married life. After much thoughts, I decided it to be my Karvachauth outfit and suddenly everything went smoothly, I was able to drape it decently and got a shoot done by Mr.husband! 🙂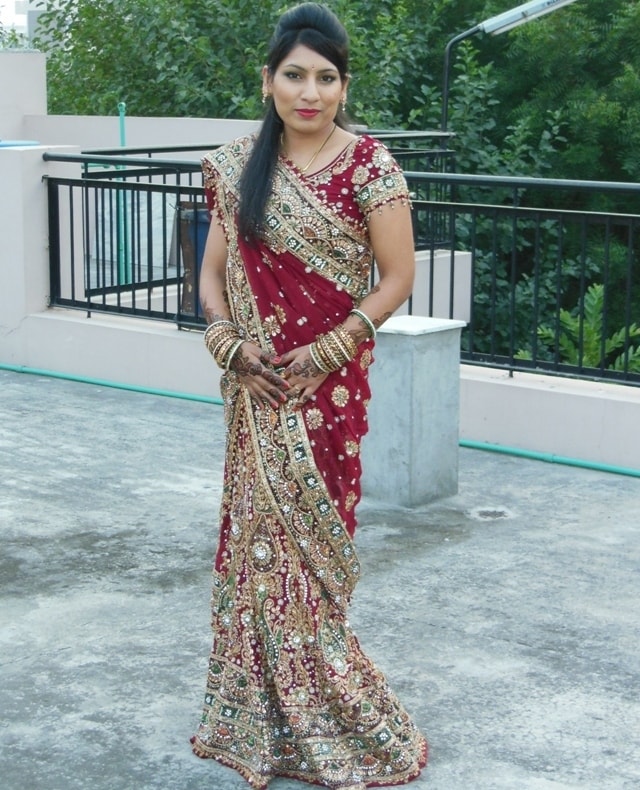 This is it.. Now, i am all excited for Diwali .. some special plans!! Lets see if it turns out all good.. 🙂
What were your favorites this month? Have you tried something different this month? Planning Shopping hauls for Diwali or already done?