!! Merry Christmas !! 😀 😀
My facebook wall is full of cute Santa pics and Christmas wishes..Could reply to all of them but I am enjoying the festivity!! I have been humming the Christmas Carol since morning.. "We Wish you a Merry Christmasss.." .
I was thinking of doing some Christmas inspired Eye makeup but this is what i ended up with. I was too lazy to get up and do an EOTD, so while I was lazying around I did this Christmas Inspired Nail Art just for fun.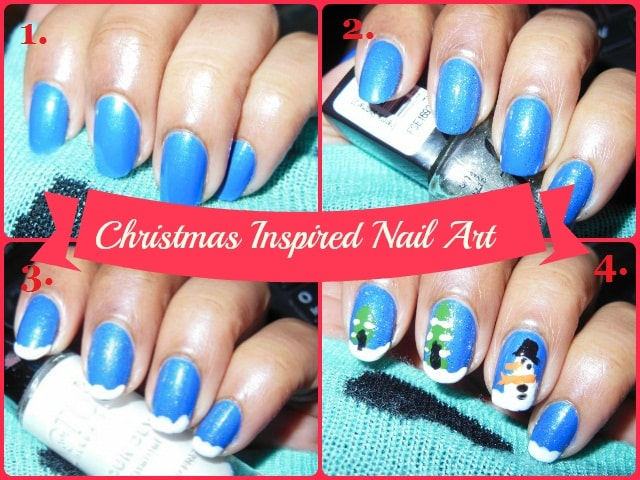 Please forgive me for my crappy drawing on nails, but this is the first time I tried something like this and had absolutely no tools, not even the tooth-pick, somehow managed with a tiny paper piece. 😛
Just for you information, there are two snow covered Christmas Trees on first two fingers and a Snow man on the 3rd one.. 🙂
I dont have major celebration plans for the Christmas other than going for Dhoom 3 in the evening and that's it. No gifts or even surprises.. 🙁 🙁 ..
What about you girls? How are you planning to spend the day? Did you get any surprise gift or just treating yourself? 😛
Wishing all of you a beautiful day.. 🙂 .!!