Mega January Haul – MAC, Sleek, INGLOT, L'Oreal and More
2014 started with a bang for me.. don't you know why?? … unveiling the secret here in the haul post today. It has been months that I did a proper haul post and this weird feeling kept pushing encouraging me to buy more and more. I have given a break to all the amazing drugstores brand stuff including Maybelline Lip Polishes , L'Oreal Color Riche Caresse Lipstains, Lakme Eye conic Liners (I want just the white one) and Revlon Photoready collection ( I think I can try a few from Photoready collection like Illuminator.. mmmm) but for a while as I wanted to indulge in some luxury this year.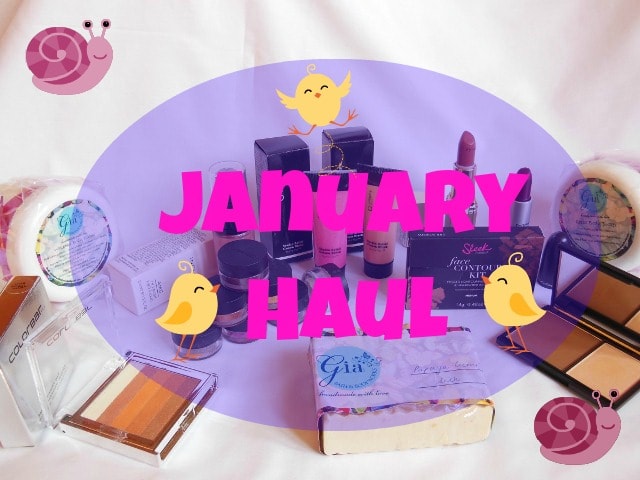 I have decided to make it big this January and hoarded lots of makeup that went on offers/discounts by fellow bloggers. I am exhilarated to share my haul details this time with all of you.. so lets checkout what all I got:
My Makeup Haul
MAC Pigments – Reflects Teal, Reflects Antique Gold, Deep Blue Green, Blue Brown, Copper sparkle, Golden lemon and Reflects Pink
L'Oreal Color Riche Le Kohl – Portofino Blue (Forgot to include in pics. 🙁 )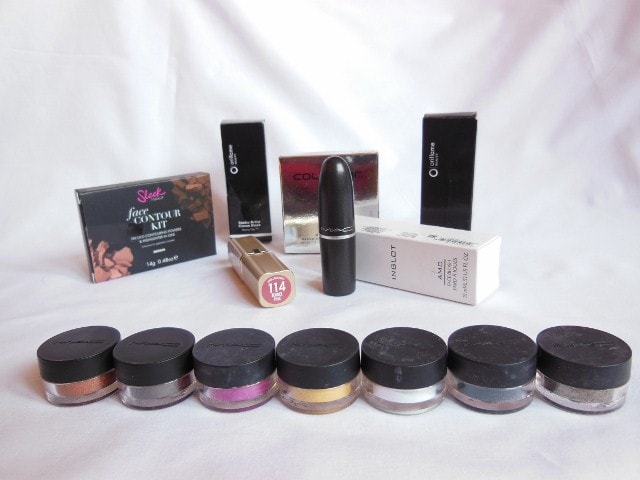 Actually, all the stuff is bought form Preetha from "IndianBeautyJournal" except the MAC pigments which were put on a steal away prices by Neeraj Navare from "Beauty-traveller " and the L'Oreal Eye Liner from Riya "MyMakeupandBeautyVanity". I wanna say a big thanks to both of you for putting such amazing stuff up on sale. <3 <3
So, this month I am finally starting with MAC products .. not a MAC virgin any more :P. I wanted to start with on the store hauling for MAC but guess that was not destined to be online only!
MAC Lipstick Rebel – Rebel has been on lust list since I first saw it .. followed by Ruby woo (Lemme know if you are giving it up.. 😛 ). I am planning to add all the bright and bold shades from MAC collection including Impassioned, Chilli, Vegas Volt.. and many more.. 😛
MAC Pigments – Reflects Teal, Reflects Antique Gold, Deep Blue Green, Blue Brown, Copper sparkle, Golden lemon and Reflects Pink – I am super-duper happy to possess these stunning pigment collection. Most of them are must have shads from MAC Pigments range. 🙂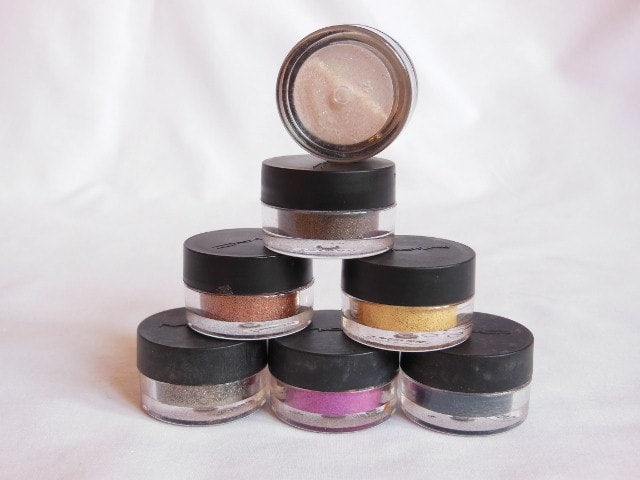 Sleek Contouring Kit: Contouring is one thing that I want to master this year so when Preetha came up with this contour kit. I knew I had to get it anyhow. Sleek makes fabulous makeup products at affordable prices and its I divine palettes are on everybody's lust list including me but international shipping scares me and I don't have the heart to take a risk.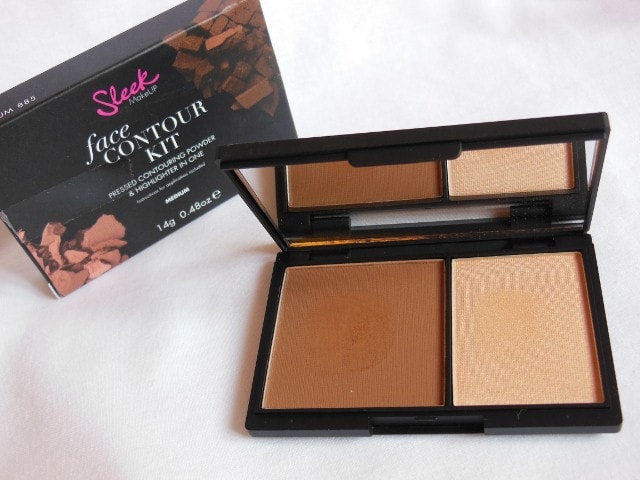 INGLOT Liquid Blush #81: I have ELF HD blushes (dupe of MUFE blushes) on my list but their unavailability in india makes it impossible to try these but I wanted to tey the HD formula so opted for this slightly expensive one from INGLOT. INGLOT has been hiked it prices like anything.. what's wrong with everybody here.. 😛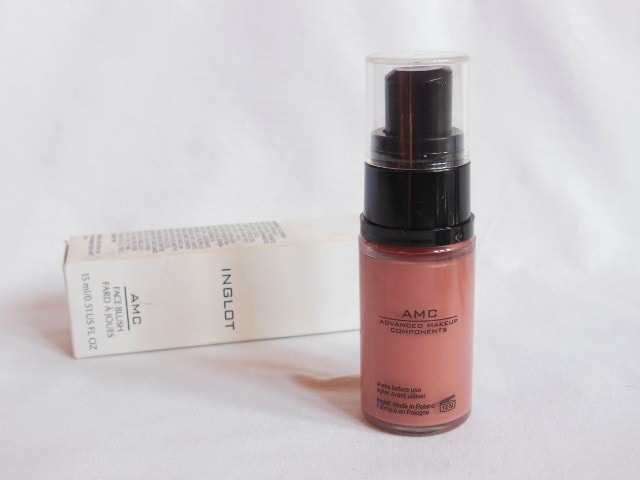 L'Oreal Color Riche Lipstick – Tender Pink : I have buying lots of L'Oreal stuff lately but haven't yet explored the much raved about L'Oreal lipsticks. Its creamy formula is loved by many who are ready to forgive the short staying span and I wanted to experience the same. I have one Bold Red shade but it doesn't fall in the wearable category so have to add a few more to come to a decision.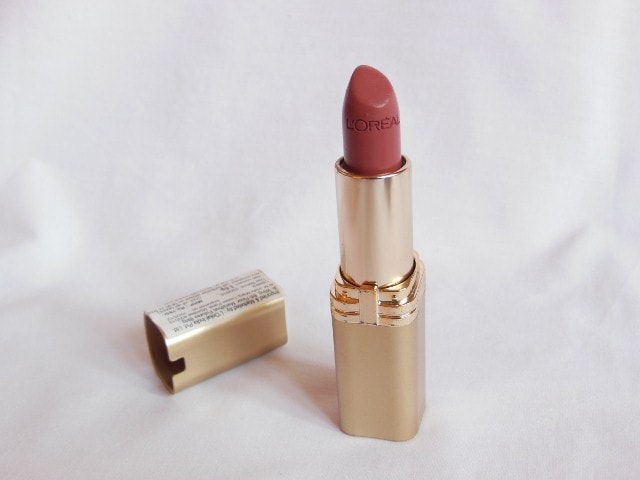 L'Oreal Color Riche Le Kohl – Portofino Blue: I have a special affinity towards colored eye liners and this unusual Blue shade was calling my name.. 😉 . I am on a hunt for colored kohl's which doesn't irritate my eyes and stays well. Lets see how it fares.. 🙂
Colorbar Shimmer brick – Coral : They are said to be dupes of Bobbi Brown Shimmer bricks which are much loved by Beauty Guru's but its hefty price tag held me back. Colorbar 's isnt much affordable too but compared to Bobbi Brown, the price is bearable.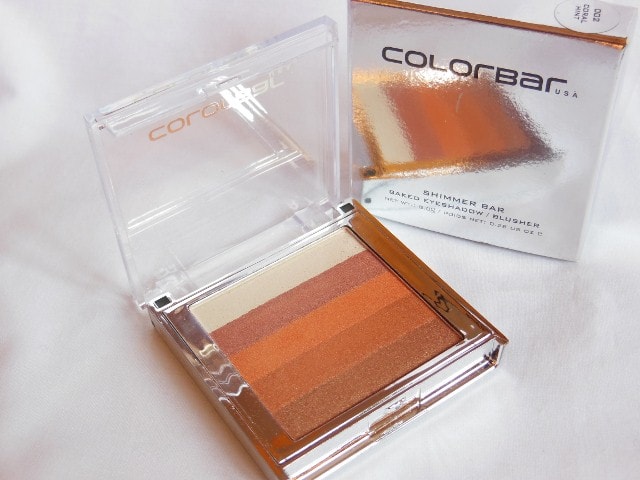 Oriflame Liquid Blushes – Peach and Pink : This is the first time I am trying the Oriflame Makeup range. I like cream blushes for their intense color-pay off and these looked like a nice affordable option in India as we don't have much options available in cream blushes (couldn't think of anything else other than NYX ones.. that too are available only online)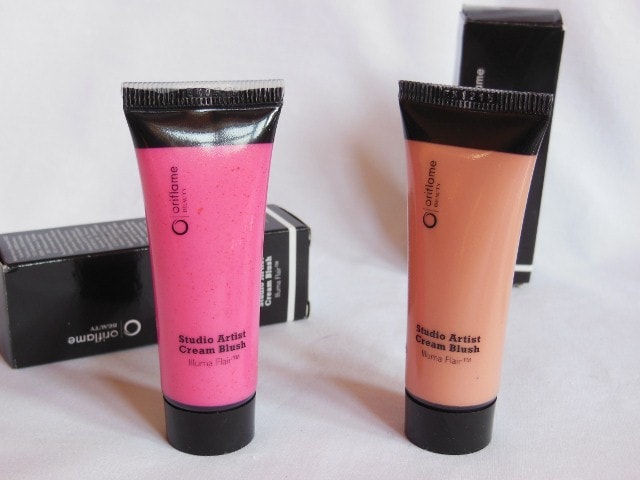 Don't Miss to checkout:
Bath and Body Haul
Apart from Makeup I also got some Bath and Body stuff from Gia Bath and Body Works again 😉 ..
Gia Bath and Body Works Soap- Papaya Cream
Gia Bath and Body Works Body Butter – Shea Whipped Cream
Gia Bath and Body Works Body Butter – Cocoa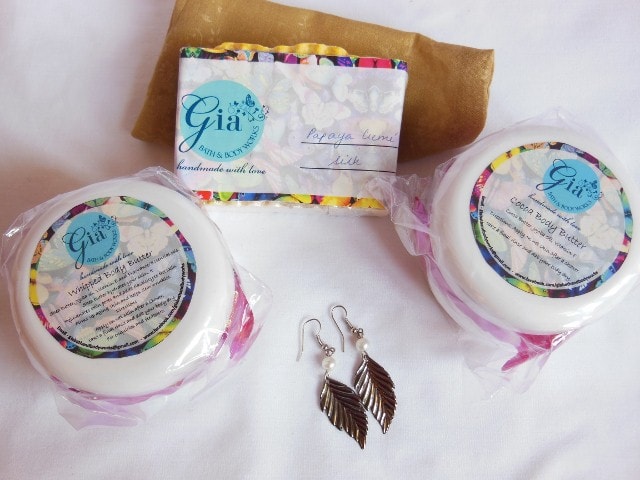 I just cant get over the heavenly fragrant body butters, beautiful soaps and moisturizing body washes. I will definitely add few more body washes and try body mists next. But before that, I have lots of stuff to be finished !! 😛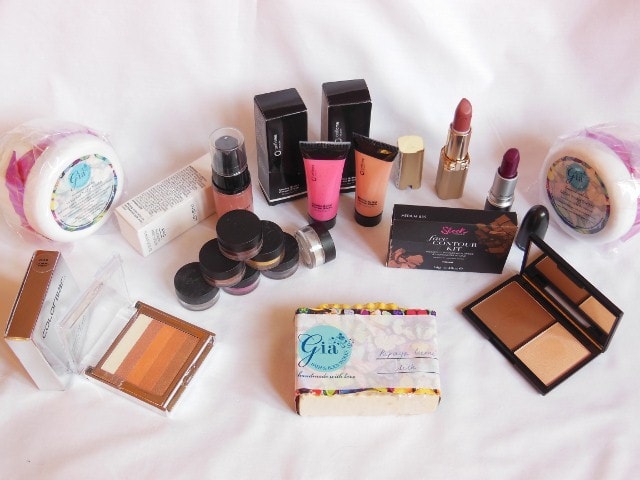 Phhwww.. that is all!!! I am totally ruined now and couldn't think of buying more of makeup at least for a month but not sure if I would be able to control myself as these frequent blog sales on Facebook are too hard to resist but I am doing my best to be patient!
I feel "Blog Sale Shopping" is the best way to make way for expensive brands to you stash but make a point to get it through from trusted people only and enjoy the luxurious products without paying a hefty sum. Just be sure about the stuff you actually want and don't get carried away by the discounted prices. Wish you people come up with more and more of such sales but not for another one month.. :P.
I am eying some Gurelian stuff (especially its illuminator and bronzer) from Neeraj's collection but will wait till he is ready to give it up!! Also keeping a close eye on all the MAC Base products, Sleek Palettes, Blushes and illuminators!
What all you bought this month? Are you on a shopping spree too or saving to splurge later?