Maybelline Water Shine Lip Gloss Naked Brown Review
I was fed up of shimmery glossy look on lips and started to hunt for an affordable non-shimmer gloss. I must tell you that it was not an easy task. After doing a lot of research and banging from counter to counter I decided to buy Maybelline Water Shine lip Gloss.
Maybelline has the similar shades in shimmery glosses too as "Maybelline Water Shine Diamonds Lip Gloss".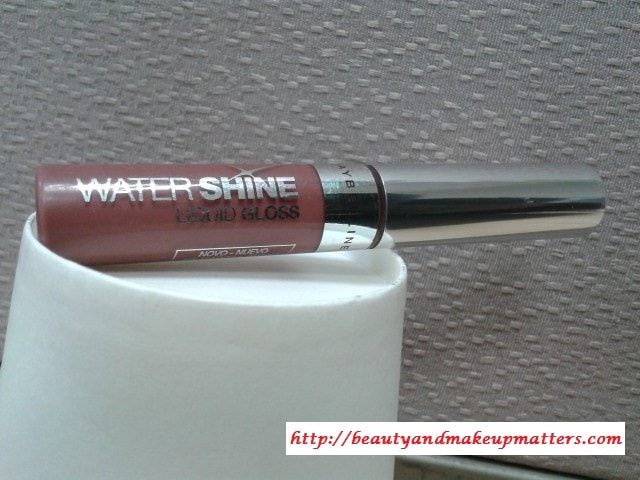 Product Claims: There was no mention of these glosses on the website. However, Maybelline WaterShine Diamonds Lip Gloss were described there as:-
Glosses to give you the voluptuous dazzling lips you've always wanted.
Hi-shine liquid format for perfectly supple brilliantly shiny lips.
Available in 15 glamorous shades.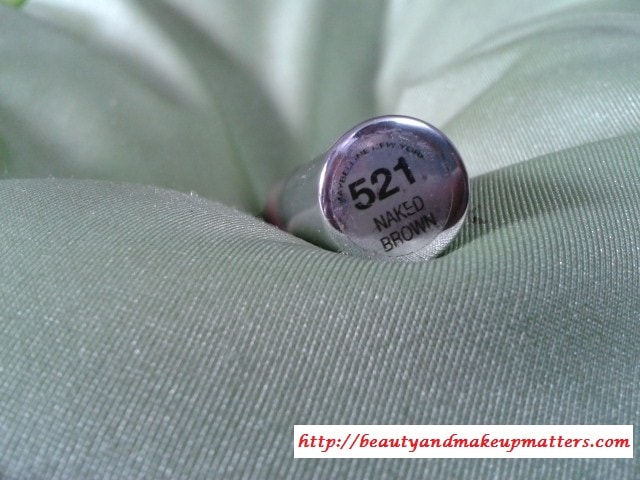 Direction for Use:- (Expert Tip):- Use the wand to apply lip gloss starting in the center of your upper lip. Work from the center to outer edges of your lips, following the contour of your mouth. Follow the same technique for your bottom lip.
Ingredients:- Maybelline do mentioned the ingredients on the plastic wrapper but it was super difficult to read the list without a magnifying lens and I couldn't let my eyes take so much so skipped that.
Price:- Rs.190/- for 3 ml.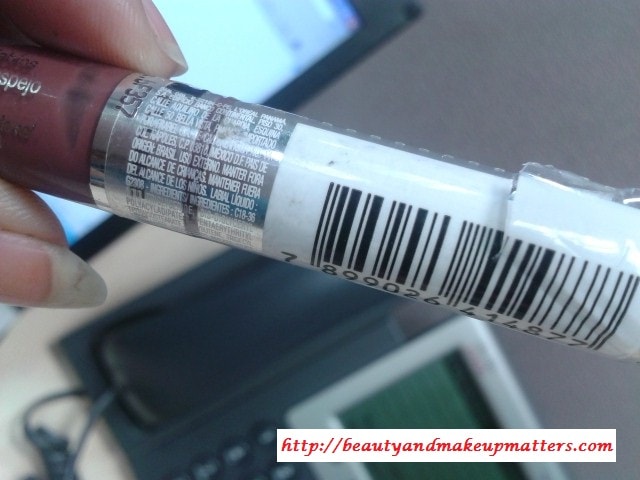 My experience with Maybelline WaterShine Lip Gloss-Naked Brown:-
Packaging:- The gloss comes in a small transparent tube with a silver handle. The bottle has a silver band which has MAYBELLINE carved into it. It has flexible doe foot applicator which is slightly tilted. The applicator is slightly longer and wider than the normal applicators. The bottle is smaller compared to other glosses but it is cute.
Texture/Consistency:- The gloss has a thin liquidy texture. Its creamy and not at all sticky or heavy. Due its light texture it glides nicely on the lips. It moisturizes lips pretty well. It is an absolute non-shimmer gloss. No sparkles or anything but a plain matte color.
Pigmentation:- These are not an highly pigmented and goes sheer on lips. It is nice nude brown shade with pink/.mauve undertones. The gloss adapts to the color of the lips as it goes clear on my slightly pigmented lip but will be an MLBB shade for un-pigmented, flesh-toned lips. Also, the light pigment that it imparts doesn't stays for long but lips looks glossy and moisturized even when its gone.
Fragrance:- The lipgloss is not fragrance free but has a sweet candy kinds smell. The smell doesn't bother as it doesn't stay for long.
Don't Miss to Checkout:
Swatches:-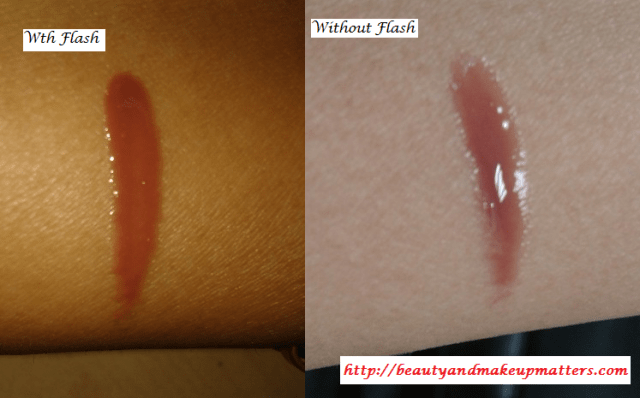 Pros of Maybelline Water Shine Lip Gloss-Naked Brown:-
It has light and creamy texture which makes it easy to apply. It doesn't feel sticky or heavy unlike normal glosses.
Flexible and titled applicator tip helps in smooth gloss application
It goes sheer on application and gives a nice nude color with high shine to lips. It can also be used over lipsticks for a glossy look or tone down bright colors.
It keeps my lips moisturized and don't feel the need of using a lipbalm even when its gone.
Has a sweet candy kinds smell which I like.(kind of)
It is shimmer free gloss which is different from the regular shimmery glosses
Available in 15 beautiful shades
Easy to use packaging. (Slim and cute)
Cons of Maybelline Water Shine Lip Gloss-Naked Brown:-
Doesn't give any significant coverage to the lips.
Staying power is not great and stays for only 2 hours after which it fades evenly. It won't survive snacks and food.
Ingredient list is provided in highly unreadable form.
Some may feel the quantity is lesser than expected but I feel its good as you can finish the gloss soon and grab another one.
Recommendation:- It's a nude brown shade which goes clear on pigmented lips but gives a subtle brown look(with pink undertones) on un pigmented ones. If you are looking for a gloss that also gives coverage than this might be the best choice as it goes sheer on lips but if you are looking for non-sticky and non-shimmer gloss then go grab it.
Rating:- 3.5/5
Have you tried Maybelline Water Shine Lip Glosses? Do you prefer Shimmery or  shimmer-free lip glosses?