Maybelline Eye Studio Lasting Drama Gel Liner –Black Review
Product Claims:-  Why You'll Love It:
Only our oil-free formula can hold highly concentrated pigments in a clear gel base.
So color is more intense and lines resist wear for hours.
Smudge-proof and Water-proof.
The most intense line for lasting drama.
Expert Tip:- Use gel liner and begin at the inner eye. Extend along lash line, continuing up towards the brow.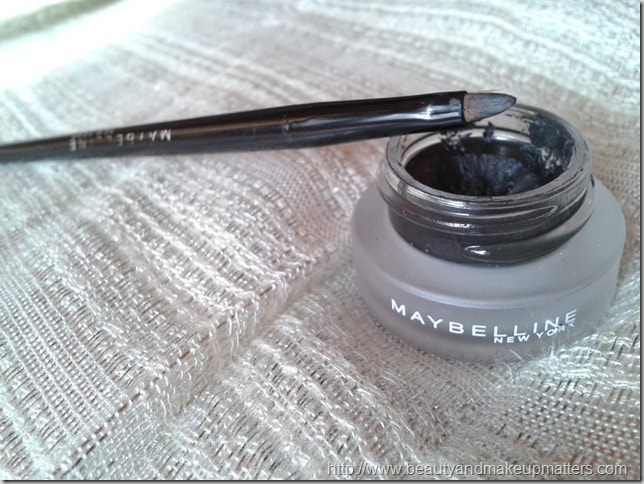 Price:- Rs.375 for 2.8gm
Shelf Life:- 30 months from the Mfg date.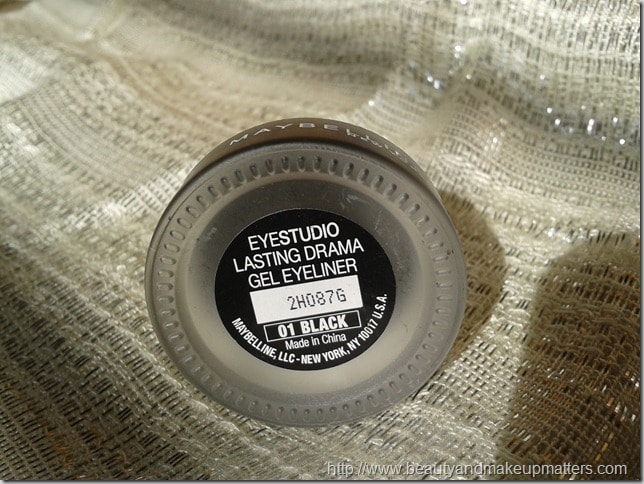 Packaging:- The liner comes in an attractive cartoon box. The box contains a tiny liner pot and an eyeliner brush. The cute little pot has an aluminum metal lid. The pot looks good but the lid looks bit cheaper. The eyeliner brush also comes with a transparent plastic cap. So, it is easy to carry and use anywhere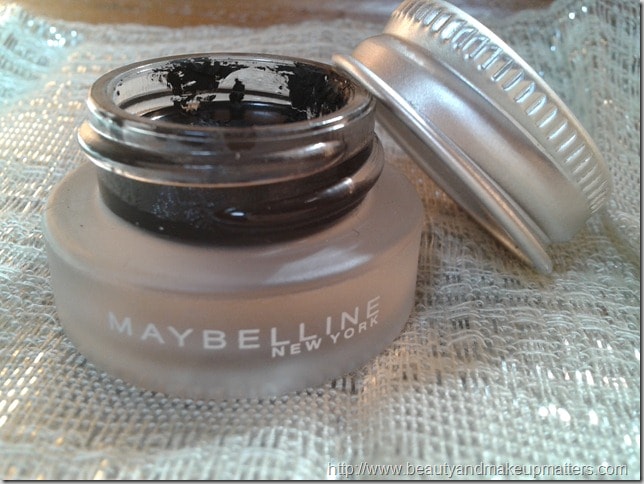 What I liked most in Maybelline Gel Liner- Black:-
The liner is thick and creamy. It glides like a dream on eyes. No tugging or pulling.
The liner appears intense black in the jar. On eyes, it gives the same dark black look at first but it dries a little lighter
The liner sets as a matte finish liner. Absolutely no shimmers or shine giving a natural black look to the eyes.
It sets within seconds of application. The liner might gets transferred to upper lids while application but once set it is set for the day.
It can be used safely on the lower lash line. It hasn't caused me any irritation or stinging when used on lower/upper lash line. I prefer not to use liners on waterline.
The liner is highly pigmented. Just one stroke of the brush gives intense black color. I love its finish more than any liquid/pencil liner.
It has an amazing staying power. Tested it for max. of 12 hours at a stretch and the liner stayed intact with absolutely no fading and smudging.
The liner is smudge-proof and water-proof as claimed.
The liner comes with a brush so no need to buy a separate brush.
The liner can be carried easily anywhere. The packaging is sturdy and travel friendly
Reasonably priced as most of the Gel liners available in the market costs double or more than double its price.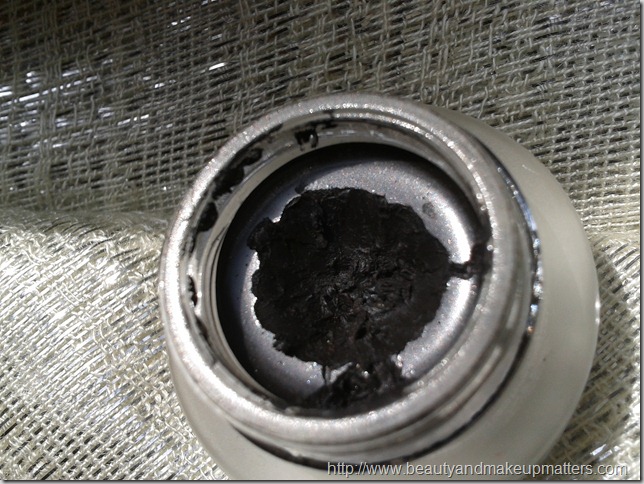 The brush:- The brush has a sleek black plastic handle with a transparent plastic cap. The bristles are soft and the brush glides smoothly on the lids. I have been using this for more than an year now and washed it numerous times. Its bristles now have flared a little but still it hasn't shed even a single bristle.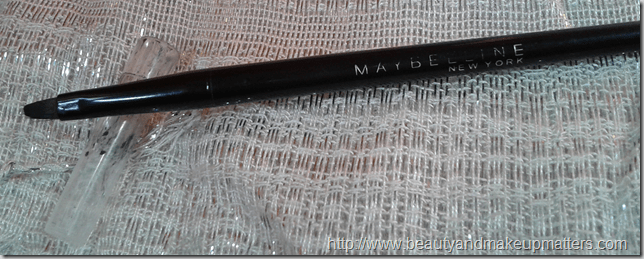 ** Always make sure to clean the brush with a tissue after use. Else the liner will deposit on the bristles and make it difficult to use and draw accurate lines the next time.***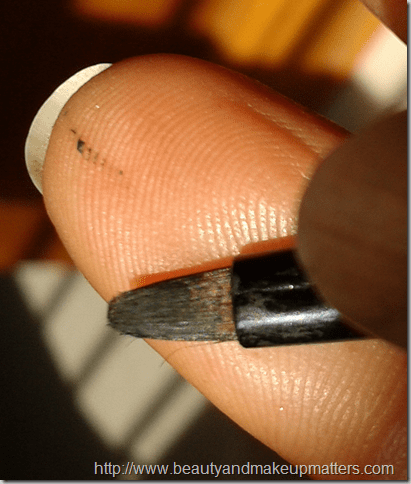 Dislikes :- Well, I dont have any.. I am loving it to the core.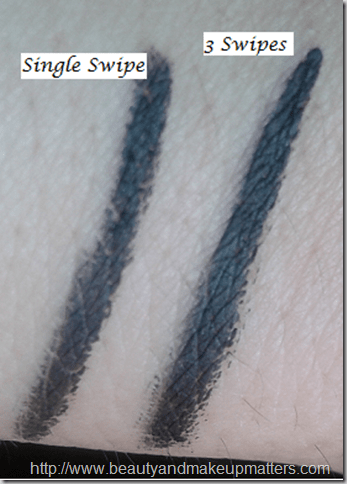 Recommendation:- I totally recommend Maybelline Gel Liner- Black. It is a high quality gel liner available at a decent price. I love applying this liner on my lids. It gives a natural matte look to my eyes. It is easy to create winged and thick lines with this (1960 style). I have been using it for long and still a lot of it remains in the pot. I will buy this again if gets over anytime soon. I am eagerly waiting to try its colored liners (not launched in India yet). It is available in two more variants but I am yet to try those.
EOTD using Maybelline Gel Liner- Black:-
Rating:- 4.8/5
Have you tried Maybelline Gel liner-Black ? Which liner do you prefer liquid, pencil or gel?
Love,
Moto 🙂