Maybelline Colossal Kajal 12hr Black Review
Hello Girllzz..
I am going to be the last person in the blogosphere to review this Maybelline Colossal Kajal which was launched months back with a new improved 12 hr smudge-resistant formula. It earlier version was with 6hr claims which I didn't even remember till we saw this new launch with 12hr claims. So, lets checkout of this Maybelline Colossal Kajal really survives 12hr on me.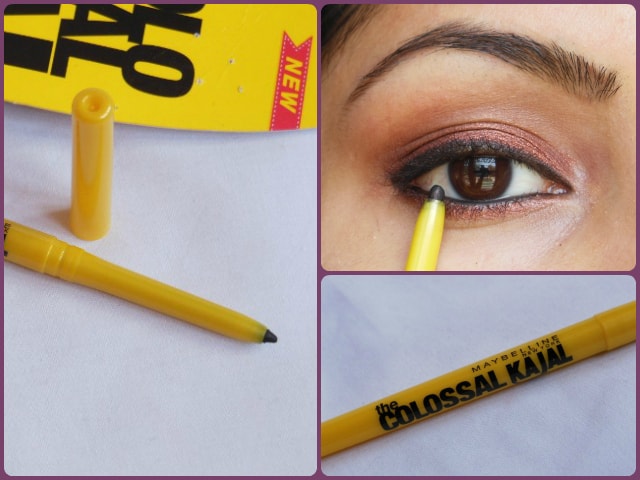 Product Claims: This new formula- enriched with olive oil esters, vitamin E, vitamin C derivatives and conditioning agents will
Give your eye smooth and intense black colour
Is smudge free
Stays for 12 hour
Price:- Rs.175
Packaging:- The Maybelline Colossal Kajal comes in the same bright yellow retractable packaging.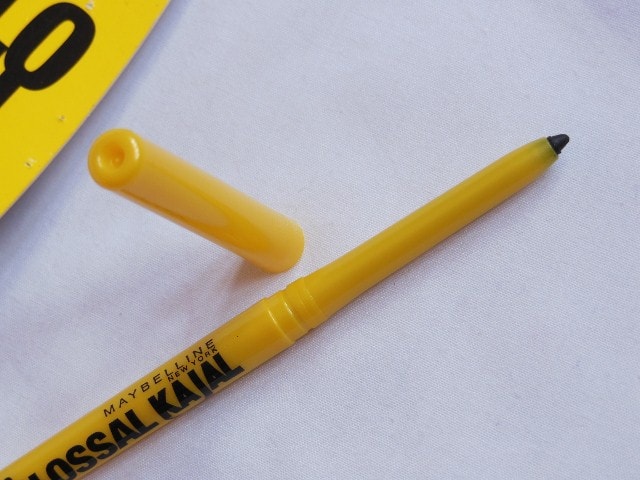 My experience with Maybelline Colossal Kajal 12hr:-
Frankly speaking, I didn't had any excitement to try out this new launch as it earlier version failed on me completely, it didn't showed up on waterline and was quick to smudge on the lids.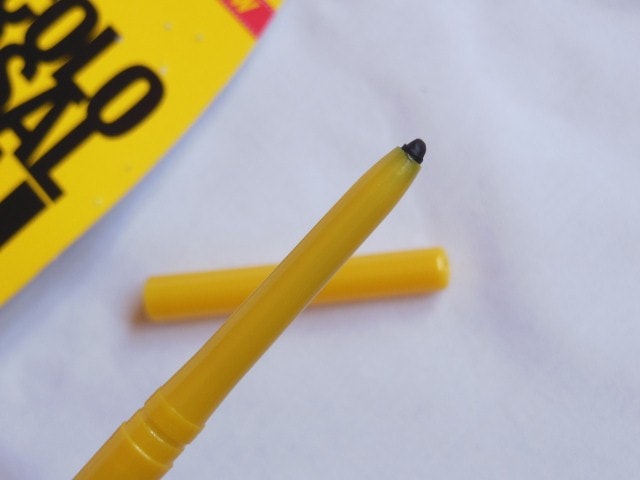 It went on smoothly on the lids just like my favorite Faces Canada Eye Pencils with similar amount of creaminess and without any tug or pulling at the lids. The formula is quite pigmented and goes rich black in a single swipe which can be intensified further to achieve that darkest black look.
Unlike its 6hr formula it glides nicely on waterline and shows up well without causing any irritation. Though it doesn't stand true to its 12 hr claims and on super watery eyes it can't stay for more than an hour before it starts fading (not smudging). It doesn't fade completely and a wee bit of kohl can be detected even after 4-5hours of application.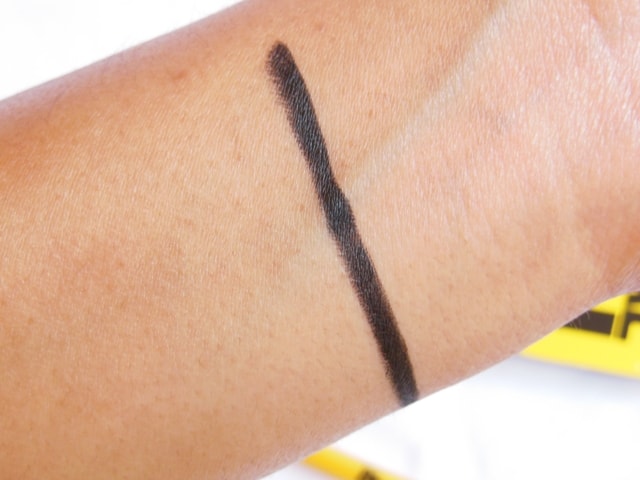 When used as liner, it is quick to transfer to the lids (especially oily ones), so either mattify your eye lids to make the Liner Smudge Proof. One thing that I liked most about this is it doesn't give raccoon eyes even if it smudges or fades
Pros of Maybelline Colossal Kajal 12hr Black:-
Glides smoothly on lids
Well pigmented formula
Doesn't give raccoon eyes
Doesn't sting on waterline
Pocket friendly price tag
Bright yellow packaging makes it easy to pick it from the lot.
Cons of Maybelline Colossal Kajal 12hr Black:-
Fades from waterline after an hour
Wont last long on oily lids
Recommendation:- Maybelline Colossal Kajal 12hr makes a great budget kohl with its smooth, creamy formula which goes rich black on lids and waterline. It might not last for 12hr but it does last better than most of the kohl drugstore kohl. The USP of this Kajal is its formula which might fade fast on waterline but wont give raccoon eyes. A great kohl at affordable price, Highly recommended!
Rating:- 3.5/5
Have you tried Maybelline Colossal Kajal 12hr Formula?Which is your favorite drugstore kohl?