Maybelline Colorsensational Lip Liner – Hollywood Red (540) Review
Hello Friends,
Today I am going to review my most used lip liner the Maybelline Colorsensational Lip Liner in Hollywood Red.
I love to line my lips before or after applying the lipstick. Liner gives definition to the lips which enhances their kissability 😉 , also increases the staying power of the lipstick and prevents them from bleeding.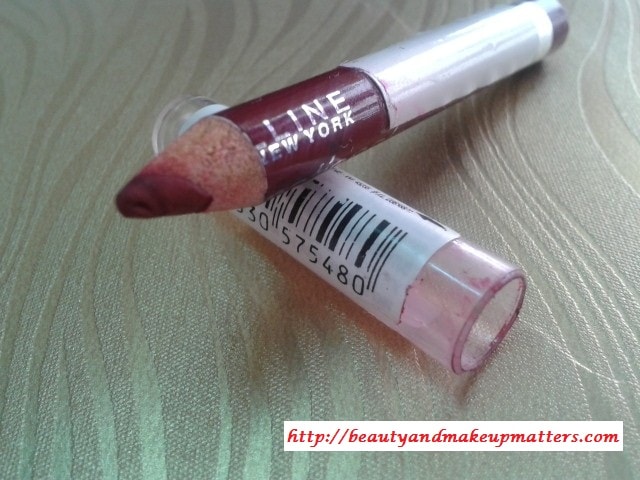 Available in 6 different shades:-
Stellar Pink
Hollywood red
Copper Brown
Product Claims:- Keep your lip color looking beautiful with coordinated lip liners that won't smudge, smear or bleed!
Expert Tip:- Line your lips starting in center of your upper lip. Work from the center to outer edges of your lips, following the contour of your mouth. Follow the same technique for your bottom lip. To extend the wear of your favorite lipstick or lip gloss, first fill in your lips completely with lip liner.
Price:- Rs 200 for 5 gms
Shelf Life:- 30 Months from the Mfg date
Packaging:- It comes in a sharpenable wooden pencil form with a transparent cap. The pencil carries the same color on the outside as the liner so, its easy to locate in my liners stash which is always in a mess. For the price I paid, I feel the pencil is a little shorter and I deserved more of the product.
My experience with Maybelline Colorsensational Lip Liner–Hollywood Red (540):-
Shade: I bought this liner just because of its color. Although the name of the liner is "" but it is a beautiful berry shade instead of Red. The liner has some Pink-Red undertones to it. It will look best with sheer glosses. The shade will brighten fair/medium skin tones. The liner is decently pigmented and Hollywood redadds color to the face.
Formula: The liner glides easily on the lips with a little tugging and pulling. I don't have a dry lips problem but people who do may not like these much. The liner is creamy but not as creamy as Maybelline Colorsensational lippies.
Pigmentation: It does a good job at lining the lips and prevents lipstick from bleeding. If used as a lipstick base (lip filler) it increases the staying power of the lipstick by 1-2 hours. The liner is a bit drying when worn alone but the dryness can be countered with a lipbalm or topping this up with a sheer gloss.
Staying Power: The staying power of the liner is also average or I can say below average. It stays for 2-3 hours with snacks but with a little fading and disappears completely after a full meal. The liner smudges and if I tried to smear it immediately after application but given few minute's rest it will set and will smudge only tiny miny.
Don't Miss to Checkout: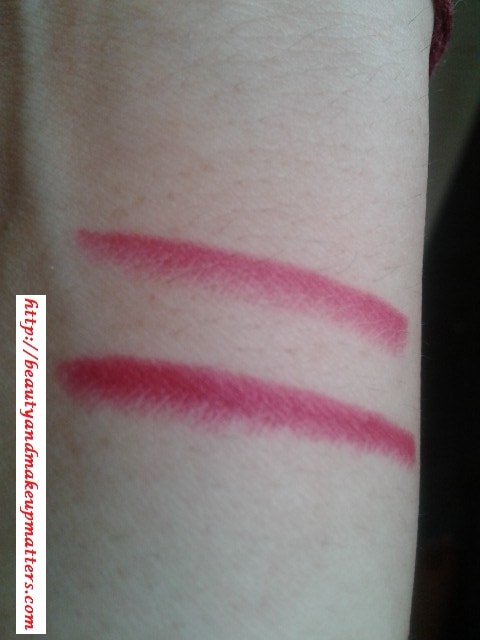 Pros of Maybelline Colorsensational Lip liner- Hollywood Red(540):-
It applies easily on lips but its not buttery smooth
Matte finish liner with no shimmers
It can be used as lip filler or under a Lip gloss to get some color to the lips.
My lips feel a little dry after applying this but dryness can be countered by using a lip balm.
Decently pigmented
Easily available in stores as well as in Online shopping sites
Cons of Maybelline Colorsensational Lip liner- Hollywood Red(540):-
Staying power of this liner is mere 2-3 hours and smudges after sometime. The color won't survive full meal and lightens after snacks too.
It is sharpenable pencil so a lot of product gets wasted while sharpening. I personally prefer retractable pencils.
Expensive for a lip liner as we can buy a lipstick for the same price
Recommendation:- Maybelline Colorsensational Lip Liner-Hollywood Red is a good  bright and young red shade and not any mature or deep Red shade but for this price we can get better quality and options in other brands. I am not going to re-buy this liner as there are many more available which are waiting for me out there. 😀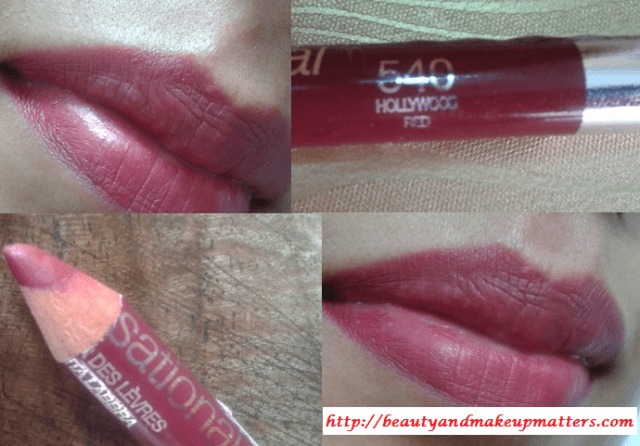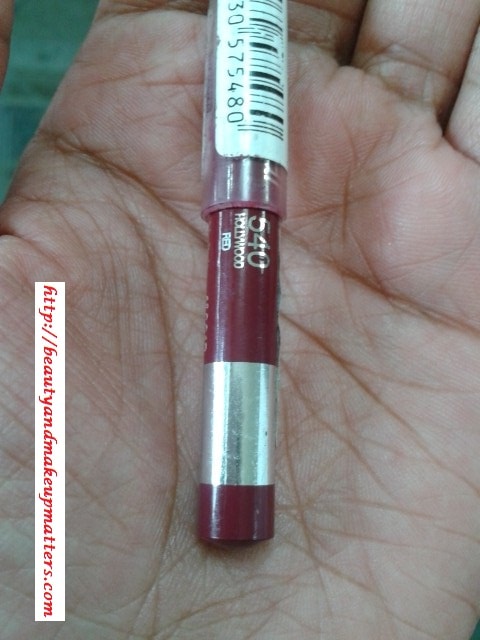 Rating:- 2.8/5
Have You tried Maybelline Colorsensational Lip Liner-Hollywood Red? Do you line your lips before applying the lipstick?