Maybelline Coloroma Nail Color – Graus Review, NOTD
Product Claims:
High-gloss nail color with 5 day wear!
Combine a visually stunning palette of pigments, pearls and glitters
It's the ultimate accessory that transforms your look from day to night, fun to funky and classic to daring…in a flash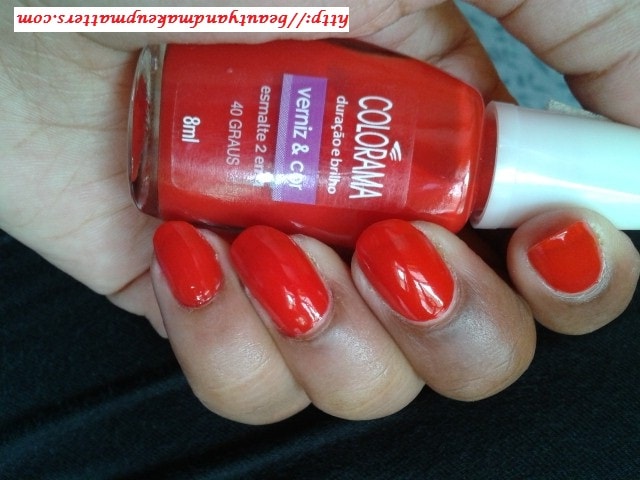 Direction for Use:- With one sweep, paint the first line of nail polish up the center of your nail starting from the base to the tip. For the cleanest look, be sure to leave a small space at the base of the nail. Then apply color to the rest of the nail with additional sweeps of polish on each side of the original line. Let your nails dry before applying a second coat
Available in 26 beautiful shades
Price:- Rs.100 for 8ml
Shelf Life:- 3 years from the Mfg date.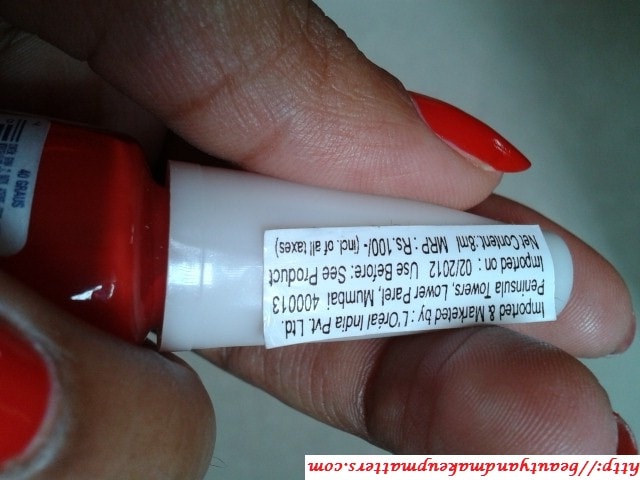 My experience with Maybelline Coloroma Nail Color-Graus:-
Graus is a bright Tomato Red shade. It is a pure red shade free from any kind of shimmers and without any orange, pink or maroon tones. It is as creamy, smooth and shiny as the skin of ripen tomato.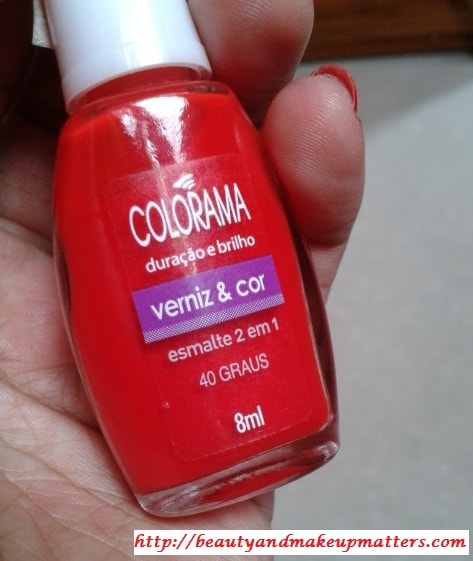 The Maybelline coloroma nail colors have a runny consistency but the formula is decently pigmented and the same holds true for this too. It goes sheer in single coat but builds up beautifully with a second one. The thing I loved most about this is that it doesn't turn dark or goes maroon with multiple coats and I can go on and on with this without worrying about ending up with a darker shade.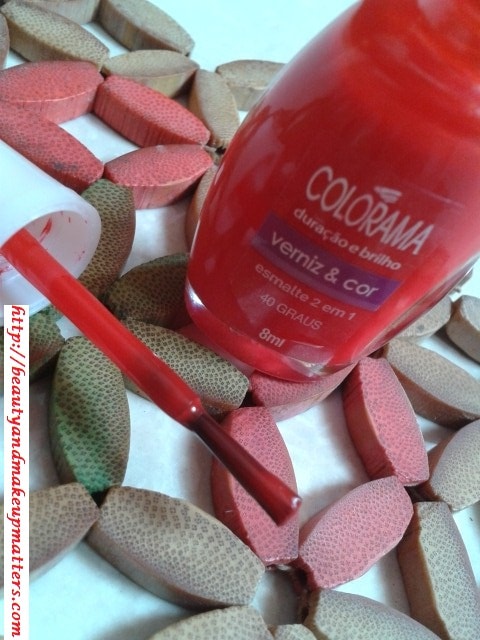 Another amazing feature of this nail color is its super-smooth application. The good-quality brush distributes the color evenly over the nails and thin consistency prevents the application from turning thick or sticky with multiple swipes. I can easily go for 3-4 swipes or even more without messing up the application.
The quick dry formula sets the nail color within few minutes of application and saves me from getting a tacky and patterned look.
NOTD:-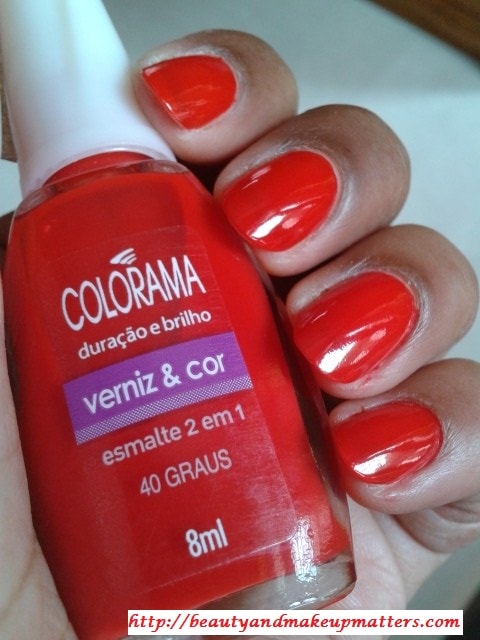 Recommendation:- Graus is a lovely bright red creamy nail color which speaks for itself. It is a shade lighter than Lotus Herbals Color dew Crimson Red and much better than Lakme Siren Red.

It is glossy, it is creamy, it has shine, and in short it has everything that you can think of having in a red nail color. It is a gorgeous red shade and I totally love the color. I like it better than my Lotus Herbals Color dew Crimson Red nail color. Maybelline has a wide range of color from and I am looking forward to try more shade from Coloroma range.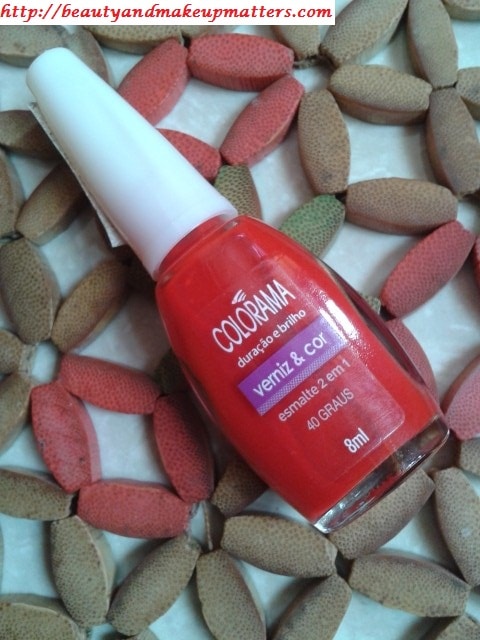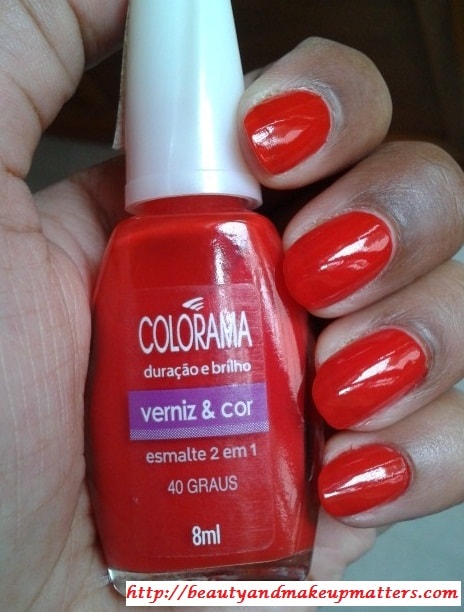 Rating:- 4/5
Have you tried Maybelline Coloroma Nail Color-Graus? Do you like such bright red nails?