Maybelline Coloroma Nail Polish – Amanhecer Review
My love for Maybelline seems to grow day by day; I swear by Maybelline lipsticks as much as their affordable Coloroma Nail Paint range and gorgeous Express Finish Nail Enamel collection. Today, I am reviewing a lovely pink nail enamel from Maybelline Coloroma cremoso Intenso Nail Polish range "Amanhecer".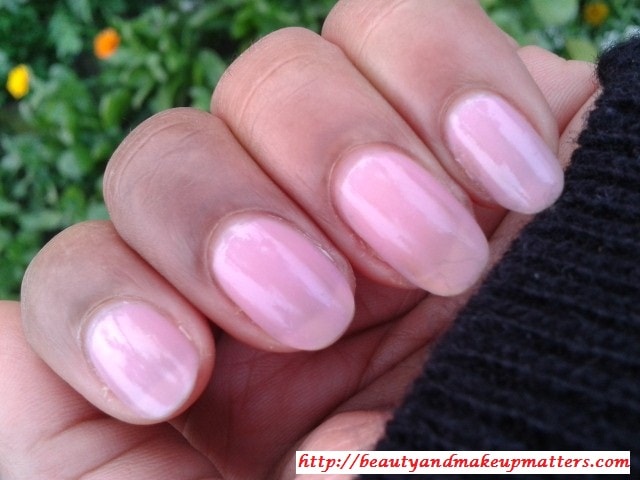 Product Claims:
High-gloss nail color with 5 day wear!
Combine a visually stunning palette of pigments, pearls and glitters
It's the ultimate accessory that transforms your look from day to night, fun to funky and classic to daring…in a flash
Direction for Use:- With one sweep, paint the first line of nail polish up the center of your nail starting from the base to the tip. For the cleanest look, be sure to leave a small space at the base of the nail. Then apply color to the rest of the nail with additional sweeps of polish on each side of the original line. Let your nails dry before applying a second coat
Available in 26 beautiful shades
Price:- Rs.100 for 8ml
Shelf Life:-  18 months from the Mfg date.
My experience with Maybelline Coloroma Nail Polish – Amanhecer:-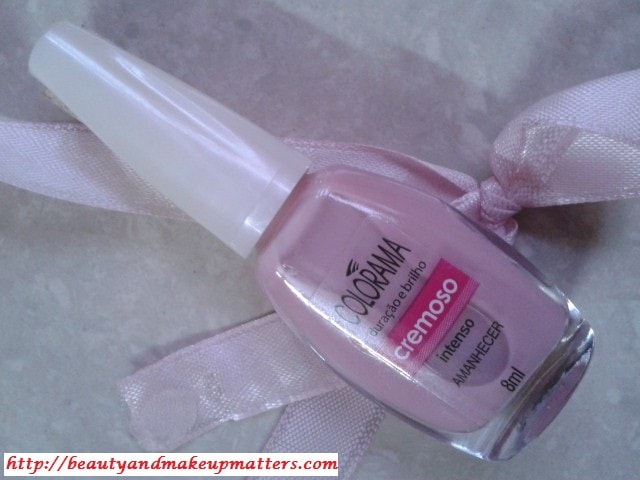 Amanhecer is light baby pink shade. The enamel liquid looks like a pink milk smoothie in the bottle.
 The formula is extremely runny but the long applicator does a good job at giving a streak-free and even application.
The intensity like all other Coloroma Nail paints is buildable. It goes almost transparent in single coat with just hint of pink and needs 4-5 swipes to give opaque coverage.
You need to be patient while working with these as they take hell lot of sweeps to give complete coverage but the plus point is that it doesn't get thickened or messy.
The nail enamel dries in its own good time not that fast, if you are working with thin coats you will get the job done in 10-15 min
It dries to a smooth crème finish and doesn't leave you with patterned nails.
The single coat of this shade is perfect for French manicures
Staying power isnt  great as Amanhecer starts chipping by next day with so many coats on. It might stay better with less coats I love opaque finish in nail paints.
A lovely shade of pink which make it a must have for pink lovers( like me… ) but was expecting a better color pay off.
Recommendation:- Maybelline Coloroma Nail Polish – Amanhecer is a soft baby pink shade with a smooth creamy finish. If you are okay with its layering concept for opaque coverage and can manage with its runny consistency do give a try. You are gonna love its color and finish.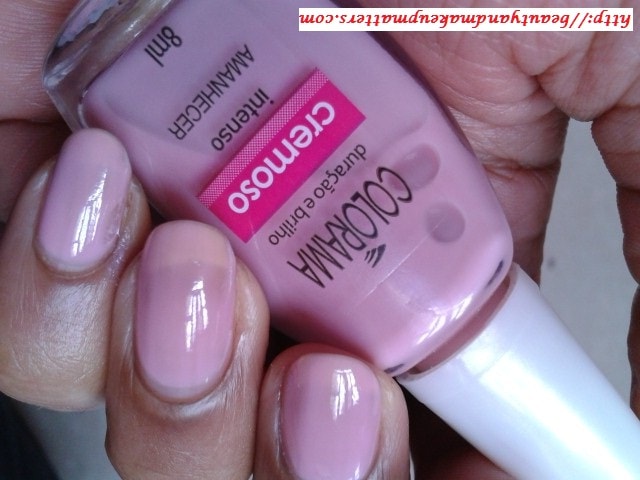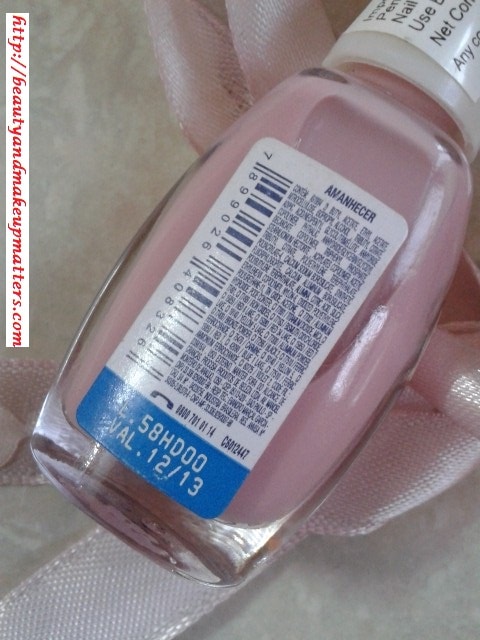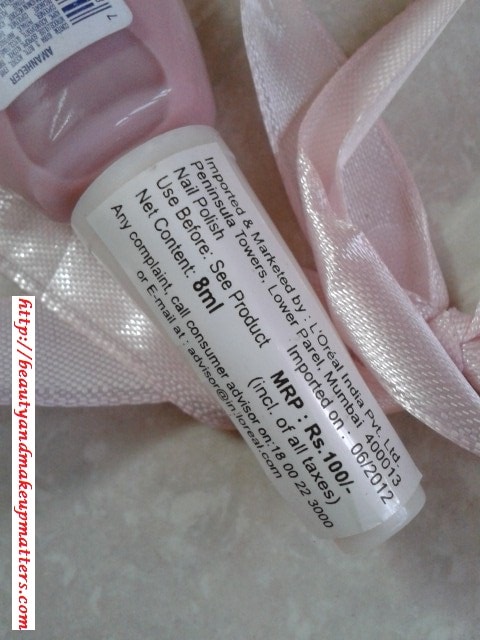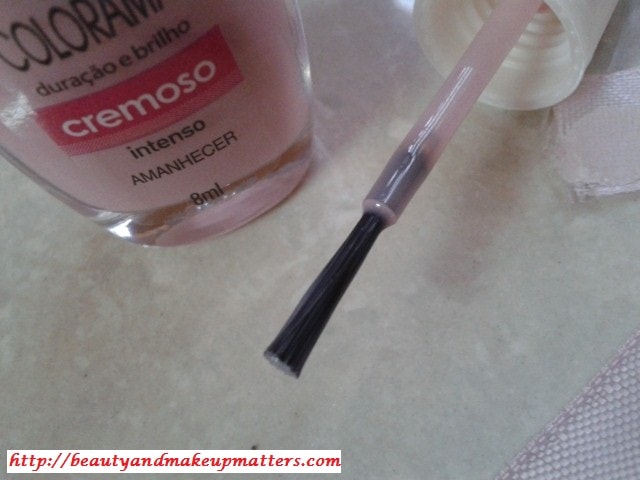 Rating:- 3.1/5
Have you tried Maybelline Coloroma Nail Polish – Amanhecer? Do you like such light pink shades?