Right way to apply Maybelline Color Show Lipsticks
Hello Everyone,
Today I will be sharing my experience with the much raved about Maybelline Colorshow lipsticks. I wasn't much excited for these when I got to know that they are re-launch of Maybelline Moisture extremes as I have had quite a lot of them but does this new formula was able to impress me.. lets checkout! Maybelline Color Show Lipstick Fuchsia Flare and Orange Icon.
Price:- Rs.299 for 3.9 gms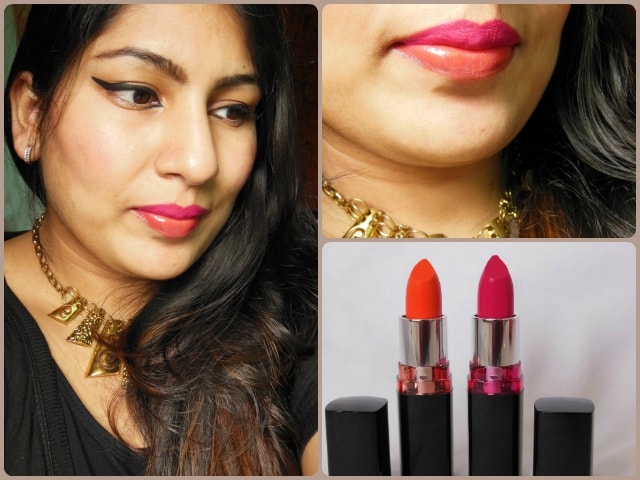 Packaging: Maybelline Color Show Lipsticks come in a simple black plastic packaging with a colored band in the center which indicates the color family of the shade but for actual shade refers the bottom tag.
My Experience with Maybelline Color Show Lipsticks:-
Maybelline Color Show Lipsticks have a buttery smooth formula but it isn't as soft as the Moisture extreme ones and hence no cakiness even after multiple swipes. The bullet glides easily on lips giving even application. They have light-weight formula which feels comfortable on lips and the hydrating properties make them perfect for dry lips but they do tend to flake and settle in fine lips if lips are not prepared in advance. Staying power of the lipsticks varies from shade to shade as the pigmented ones last for 4-5 hours and even more as a stain while the sheer ones tend to fade away within 2-3 hours.
The lipsticks have a sweet strawberry sort of fragrance which might be liked by few. But I prefer my lip products to be fragrance- free! Also, due to super creamy texture the bullets can break from the bottom. So be careful and roll up just a little for each application
Shades:
Fuchsia Flare: It is a blue based bright pink lip color with a crème glossy shine. I am not a fan of fuchsia pinks as they doesn't look as flattering on lips as they do in tubes but this one is an exception and looks pretty on lips as well. The shade is richly pigmented and gives full coverage to my lips in 2-3 swipes.  The formula has staining pigments so I also like to wear as a matt lip color. Apply 3-4 swipes for rich color payoff and them dab the excess on a tissue you will be left with stunning matte pink lip color that will last for 4-5 hours with snacks and meals in between. Maybelline Color Show Fuchsia Flare can be your perfect Crème to Matte lipstick.
 Don't Miss to Checkout:
Orange Icon: It is bright cool toned orange which looks pretty scary in the tube as such peachy oranges doesn't work for warm skin tones but hold there is more to this shade. It has sheer color coverage and gives tinted orangey glossy application just like a orange tinted lip balm. I love the way it comes up on lips.. sheer, glossy, moisturizing!!
Orange Icon is absolutely perfect for summers and is my favorite shade of the two.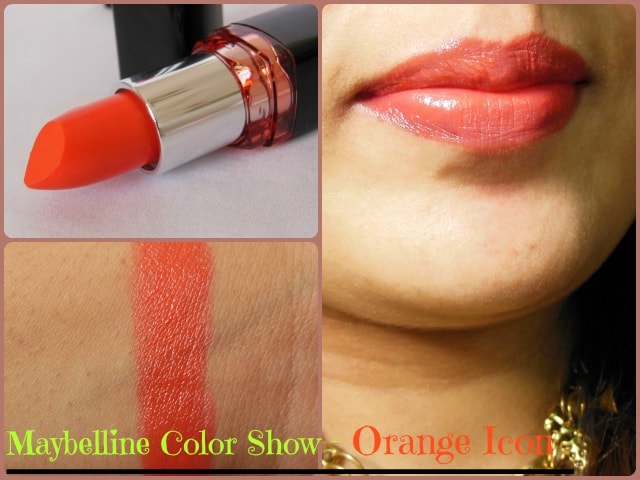 Recommendation: Maybelline Color Show Lipsticks are available in 4 color families (Red, Mauve, Pink and Brown) and a total of 32 vibrant shades to choose from. The formula in general is smooth creamy and moisturizing to the lips with color payoff varying from shade to shade. Wear richer shades as matt lip color as they have staining pigments and lighter shade as tinted lip balm/gloss for a hint of color on lips. If you are looking for affordable, moisturizing, creamy lipsticks that don't look cakey even after multiple swipes give these Maybelline Color Show lipsticks a shot.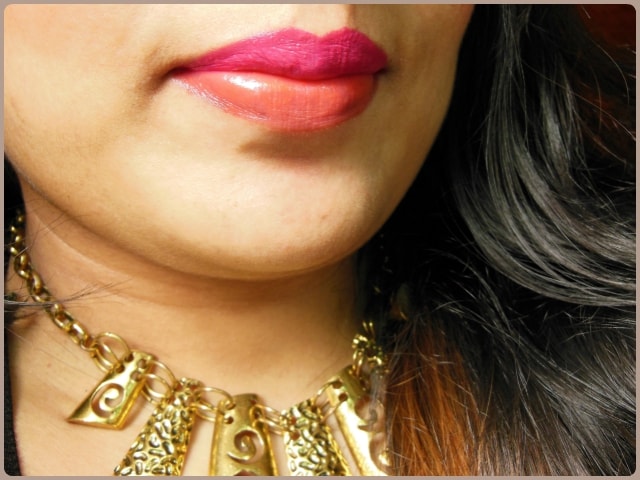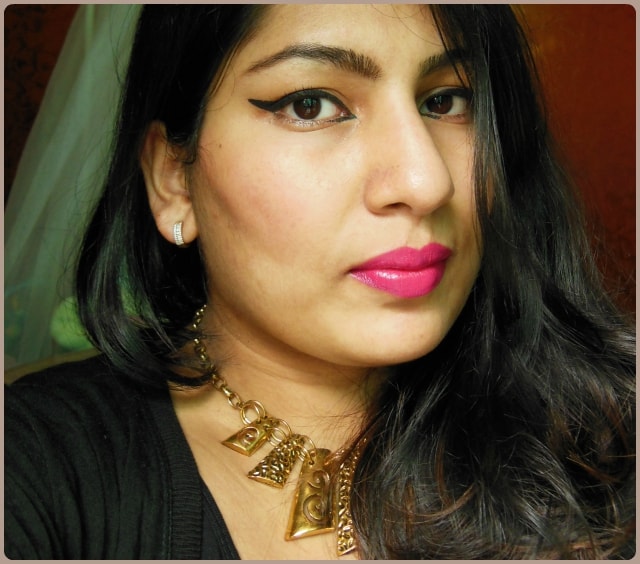 Rating:- 4/5
Don't Miss to Checkout:
Have you tried Maybelline Color Show Lipsticks? Which is your favorite shade from the range?
PS: Product sent by brand for consideration