Maybelline Color Sensational Lipstick – Totally Toffee Review, Swatches, LOTD
Today I am reviewing another shade from the n*de family in the Maybelline Color Sensational range "Totally Toffee".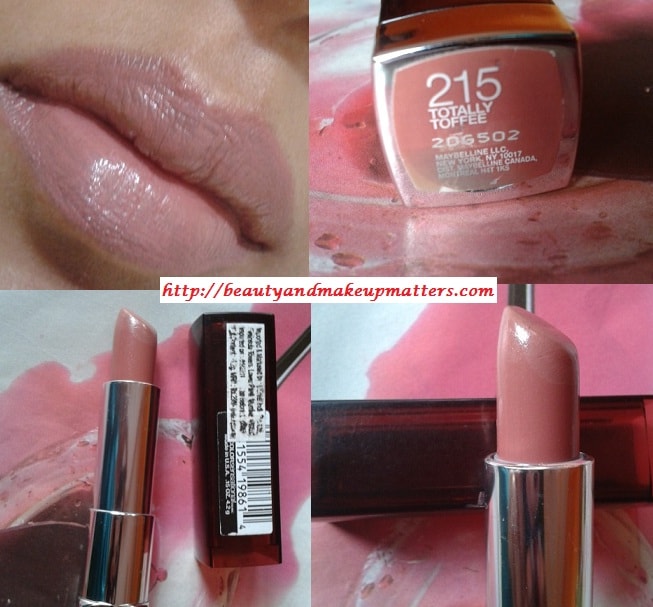 Price:- Rs.299 for 4.2gm
Shelf Life:- 30 months from the Mfg date.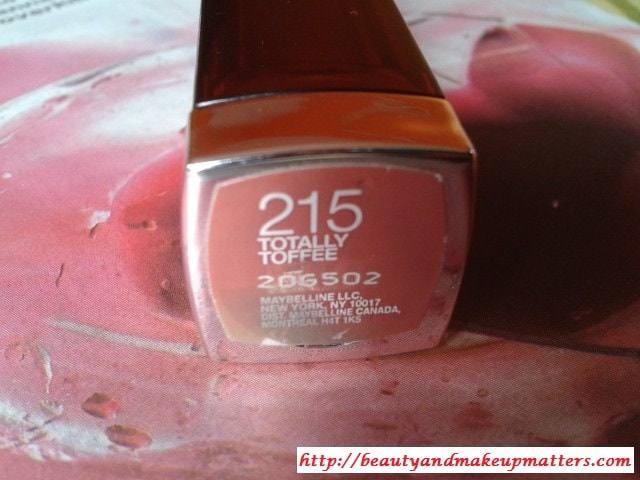 My experience with Maybelline Color Sensational Lipstick – Totally Toffee:-
It is muted peachy pink shade. I took it to be closer to "Maybelline My Mahogany"  shade but when closely compared Totally Toffee is a different shade altogether.
The texture is smooth and creamy like all other Color Senational lipsticks. It glides effortlessly on lips. The lipstick is moisturizing and doesn't give any uncomfortable dry feel to the lips. It is light weight lipstick which doesn't feel thick or heavy on lips.
It is decently pigmented and shows up well on wrists and paper but goes sheer on pigmented lips and will need at least 2-3 swipes to get the true color.
Due to the creamy finish it might look cakey if you over-do with the lipstick. As a solution, you may use a light shade concealer on lips before applying the lipstick for a flawless finish and true shade without getting a cakey look
Totally Toffee will make a perfect MLBB shade for Fair skin tones but looks washed out on Medium skin. It can very well balance the heavy makeup by draining out color from the lips.
The soft, creamy texture reduces the staying power of the lipstick. The lipstick stays for a maximum of 4 hours on me.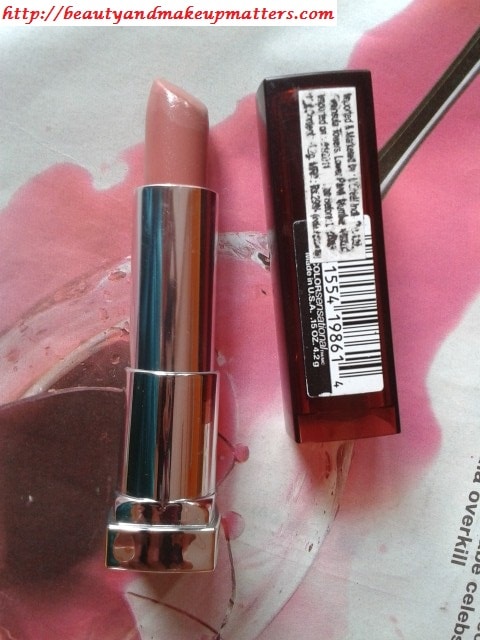 7. It has a mild sweet caramel kinds smell which is not OTT but I kept this lipstick out in my dresser untouched for months and it developed a weird chemical smell which is not at all bearable. It is wake up call for me to rescue my lipsticks and put them in refrigerator immediately.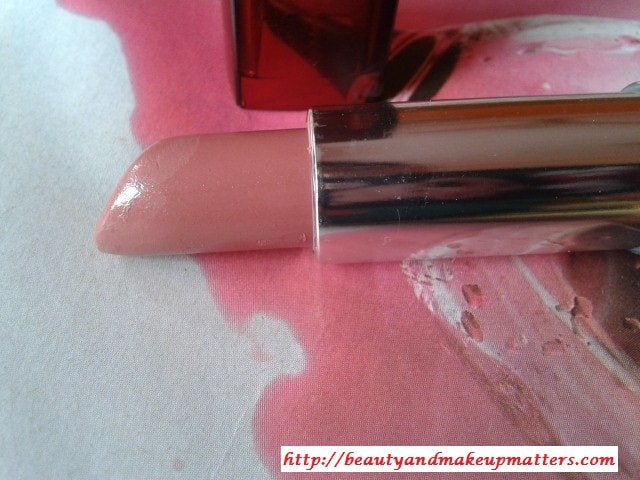 Don't Miss to Checkout:
Swatches:-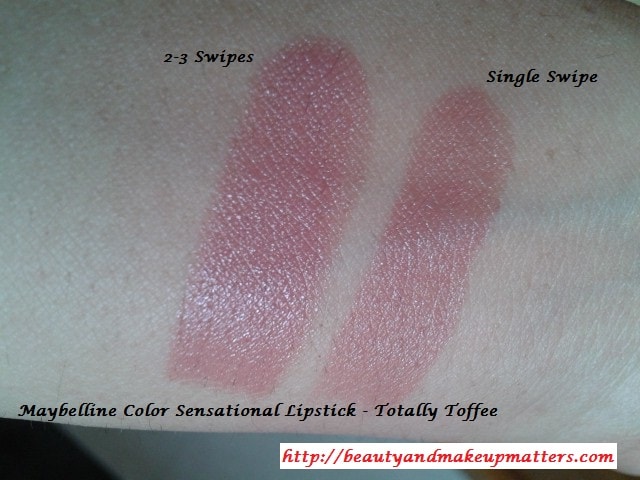 Lip Swatches:-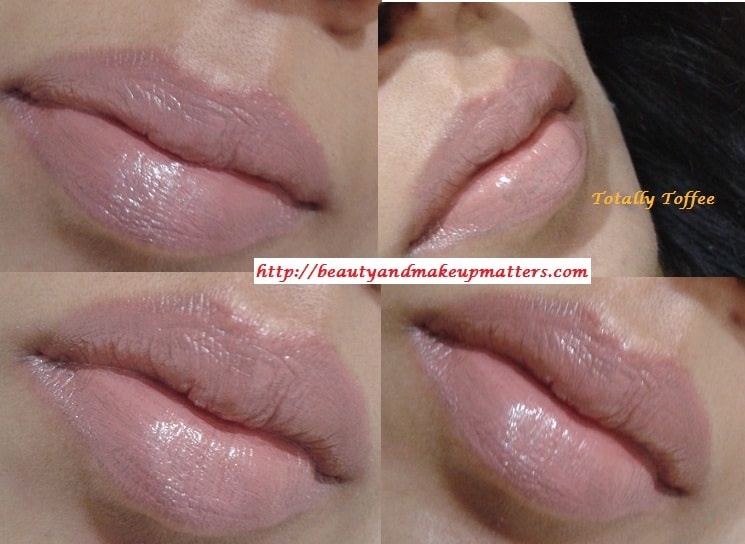 Recommendation:-Maybelline Color Sensational Totally Toffee makes a perfect MLBB color for light skintones. I would not recommend this to wheatish or dusky skin tones but it can be give a try by fair beauties, especially those who are not comfortable carrying color on their lips and fall for neutral nude shades anytime. It makes a nice office wear shade for them.

It is not a must have shade and there are other lovely colors available in the Colorsensational range which are waiting to get picked. 😛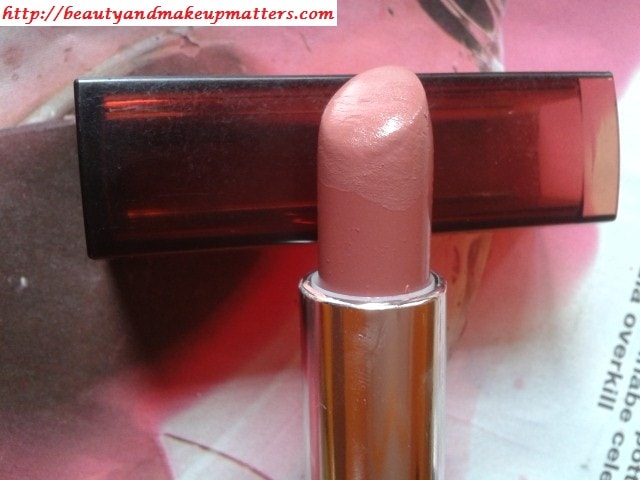 Rating:- 3/5
Have you tried Maybelline Color Sensational Lipstick – Totally Toffee? Do you wear concealed lips look?