Maybelline Color Sensational Lipstick Comparison – My Mahogany and Totally Toffee
Today I will be comparing two of my early My Lips But Better (MLBB) shades, Maybelline ColorSensational Lipsticks in Totally Toffee Vs My Mahogany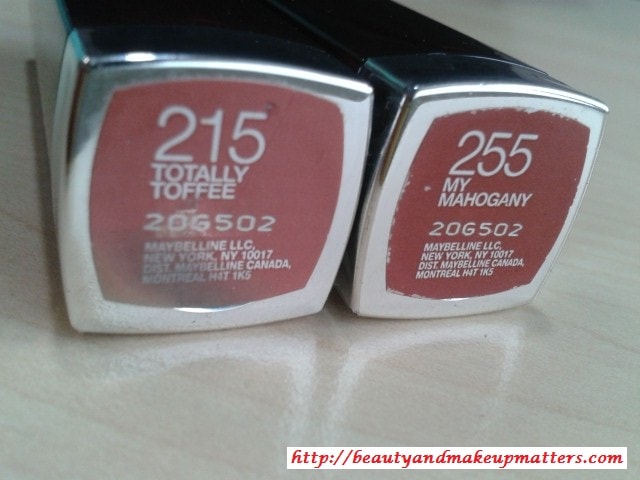 When looked separately Totally Toffee appears to be the same shade as My Mahogany but putting together brings out the difference between the shades.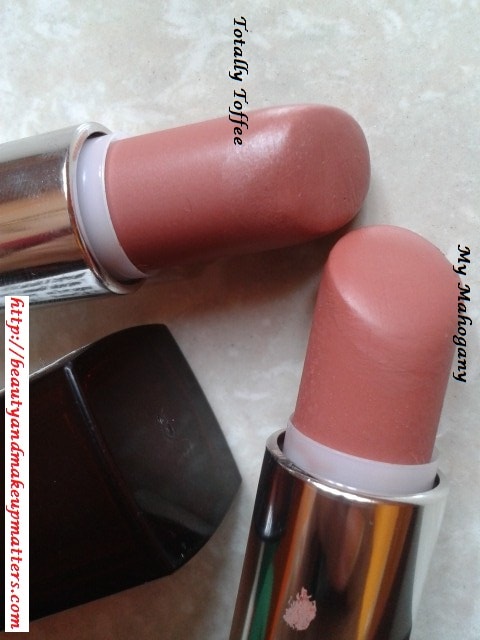 In the beginning I was left surprised that why one works and others fails totally on me.  I look pale and sick most of the time when I put Totally Toffee on my lips. Totally Toffee sucks out all the colour from the face.
I have to swipe it many a times to get to see the true color of the lipsticks. Totally Toffee seems to be similar to "My Mahogany" shade but in actual it is a lot more pinker than that.Totally Toffee is a light soft peachy pink shade and My Mahogany is a peachy brown shade. My Mahogany rarely washes me out but Totally Toffee does it with ease and rarely works for me.
Swatches:-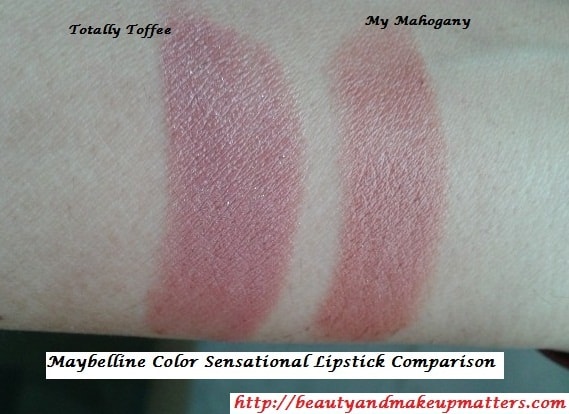 With Flash:-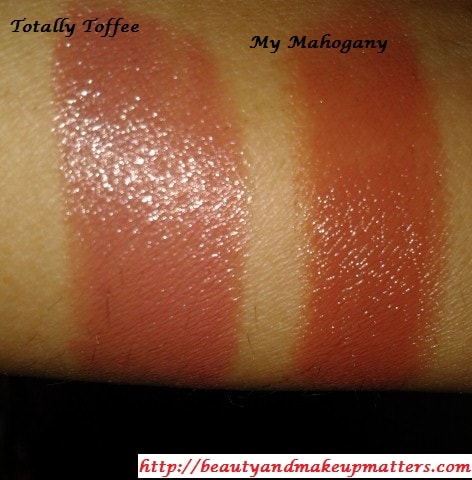 LOTD:-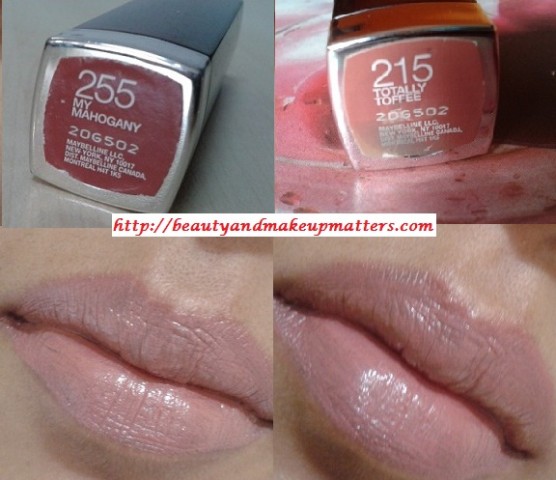 Totally Toffee will work best on fair to fairer skin tones but for my medium to fair skin tone it looks pale. I find it a difficult to carry shade.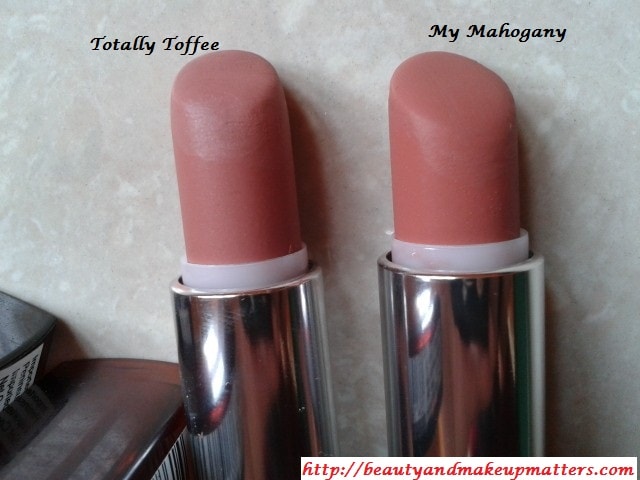 My Mahogany on the other side looks much better on my skin tone and rarely washes me out. It goes well with my skin tone on most of the occasions. I use it normally to pair up with smokey eyes or heavily blushed cheeks.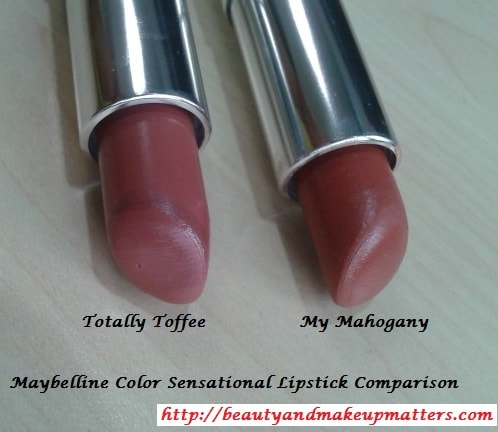 Have you tried any of these Maybelline Color Sensational Lipsticks? Which is your favorite MLBB lipcolor?