Maybelline Color Sensational Lip Liner – Velvet Beige 630

Maybelline is the brand I started with lip colors and after being impressed with its range of Color Sensational Lipsticks I tried these Color Sensational lip liners. So, lets get started to read my experience with Maybelline Color Sensational Lip Liner in Velvet Beige.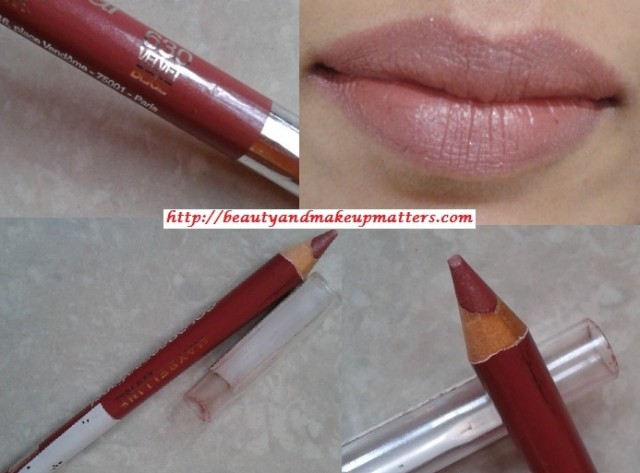 Product Claims: Keep your lip color looking beautiful with coordinated lip liners that won't smudge, smear or bleed.
Direction for Use:- Expert Tip – Line your lips starting in center of your upper lip. Work from the center to outer edges of your lips, following the contour of your mouth. Follow the same technique for your bottom lip. To extend the wear of your favorite lipstick or lip gloss, first fill in your lips completely with lip liner.
Price:- Rs.230 for 5gms
Shelf Life:- 18 months from the Mfg date.
Shades Available –
Velvet Beige 630
Stellar Pink 150
Copper Brown 775
Packaging:- The liner comes in a shapenable pencil form with a transparent glass cap. The shade can be easily located by just glancing at the outer packaging as it is colored with the shade of the liner.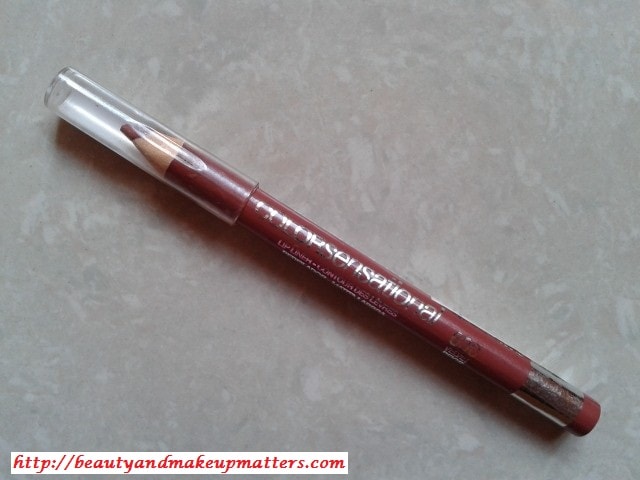 My experience with Maybelline Color Sensational Lip Liner-Velvet Beige:-
Velvet Beige is a lovely peachy –pink lip liner with lots of silver shimmers. The shimmers aren't chunky but also not small enough to be overlooked.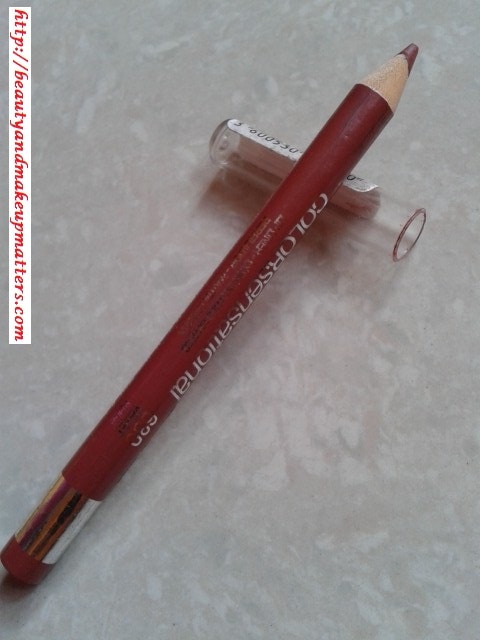 The liner has fairly soft creamy texture and sweep over the lips without any tugging or pulling. The liner isn't moisturizing to the lips and gives slightly uncomfortable dry feel to the lips.
Swatch:-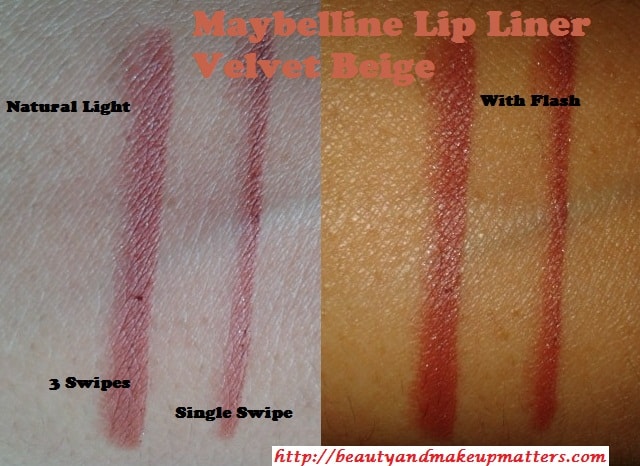 The color payoff is decent and can be worn as a lip filler but people with chapped and dry lips problems must wear a lip balm underneath or follow with a moisturizing lip color or gloss. The lip liner fails to perform well on staying front and doesn't last long. It starts moving early just like a regular lipstick and would be completely gone after meal. It does protect lipsticks from bleeding and if worn under a lipstick it also helps in increasing it's staying but only slightly. At first the shimmers in it gives a pretty shine to the lips though not any where near frost which is a plus point for me but turns much more noticeable once the lip liner is gone.
Don't Miss to Checkout:
LOTD:-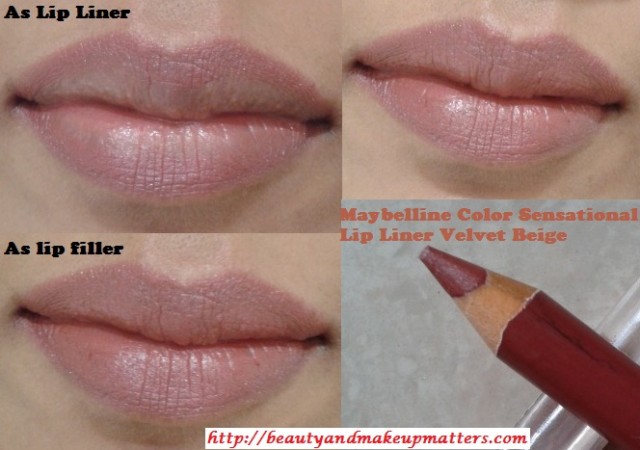 I feel the Color Sensational Range of Lipsticks is fabulous but the lip liners quality can very well be improved and has a long way to go.
Pros of Maybelline Color Sensational Lip Liner-Velvet Beige:-
Lovely peachy pink shade
Creamy texture
Tips doesn't break during application
Affordable
Easily detected by its colored outer casing
The range includes shades that are pretty much common and boring
Cons Maybelline Color Sensational Lip Liner-Velvet Beige:-
Liner has silver shimmers. I would have preferred it shimmer free
Doesn't stay long
Smudges easily
Feels dry on lips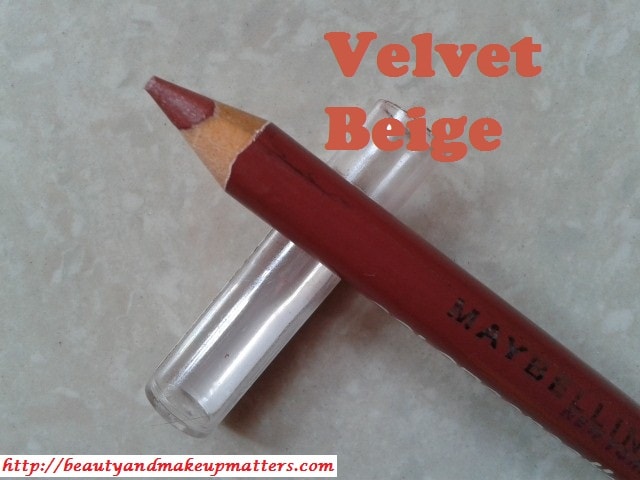 Recommendation:- Maybelline Color Sensational Lip Liner-Velvet Beige  is lovely neutral shade which gives a nice my lips but better color to the lips. The beige toned pink shade will go with most of peachy /n*de lipsticks but the staying power is a miss. The color is beautiful but why the hell they put shimmers in it. It can act as a base to lipsticks as it wouldn't play with their color but the ranges isn't very exciting as it doesn't have pretty shades.  I own lip liners from Diana Of London which I really adore their for superb texture and gorgeous shades

At this price, I would prefer to go for moisturizing Maybelline Moisture Extreme Lipsticks rather than these lip liners.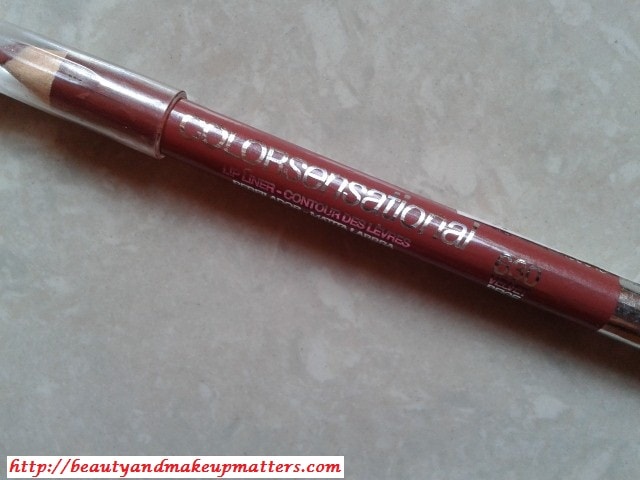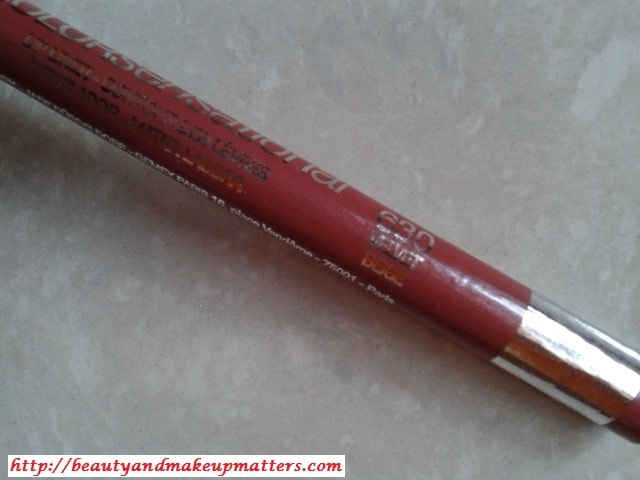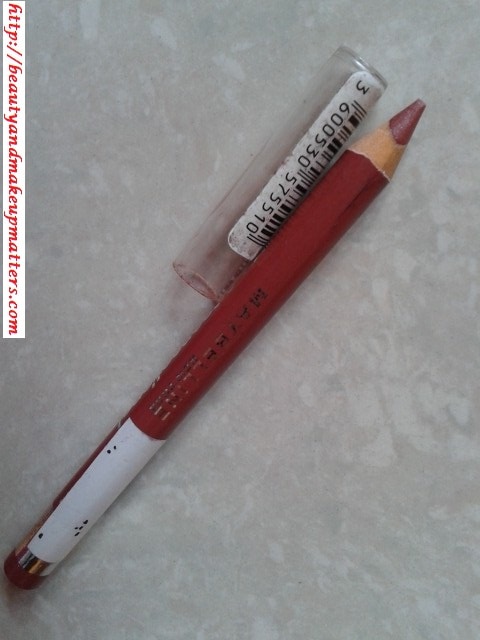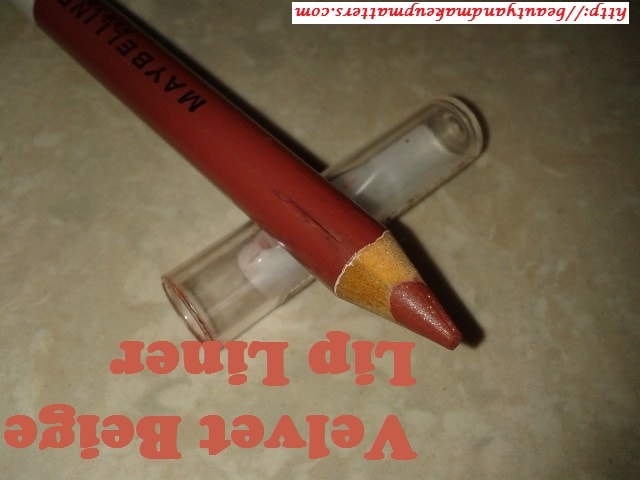 Rating:- 2.8/5
Have you tried Maybelline Color Sensational Lip Liner-Velvet Beige? Which is your favorite brand for lip liners?