Maybelline Color Sensational Lip Gloss – Hooked On Pink Review, Swatches, LOTD
Maybelline Color Sensational Hooked On Pink Lip Gloss was part of my Maybelline Haul. I own the lipstick version of this lip gloss and was eying this gloss since long but the wait gets longer when I was told that this particular shade is out of stock. It left me disheartened but thanks to online shopping websites, I grabbed this shade as soon as I saw it as available.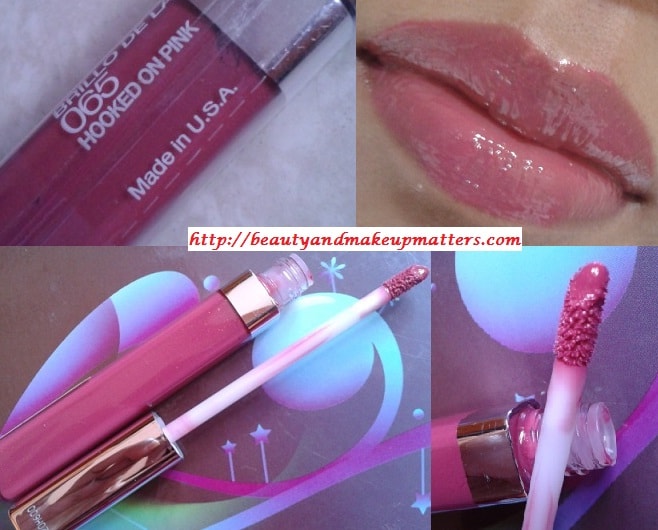 Product Claims:
Sophisticated color and shine
Lips feel luxuriously soft and supple with nourishing honey nectar
Direction for Use:- Use the wand to apply lip gloss starting in the center of your upper lip. Work from the center to outer edges of your lips, following the contour of your mouth. Follow the same technique for your bottom lip.
Available in 10 beautiful shades
Price:- Rs.260 for ml
Shelf Life:-  30 months from the Mfg date.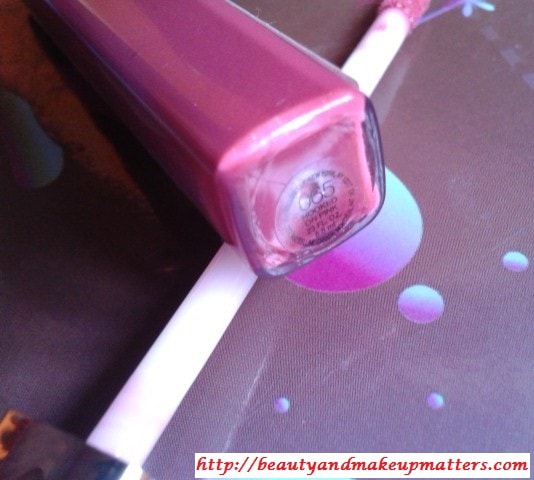 Packaging:- The Color Sensational Lip glosses comes in a sleek, long rectangular shaped bottles with a shiny silver metallic applicator handle. The applicator is really long and comes with a simple doe-foot applicator. The applicator closes with a click sound and I can feel sure of not messing up with gloss liquid while traveling.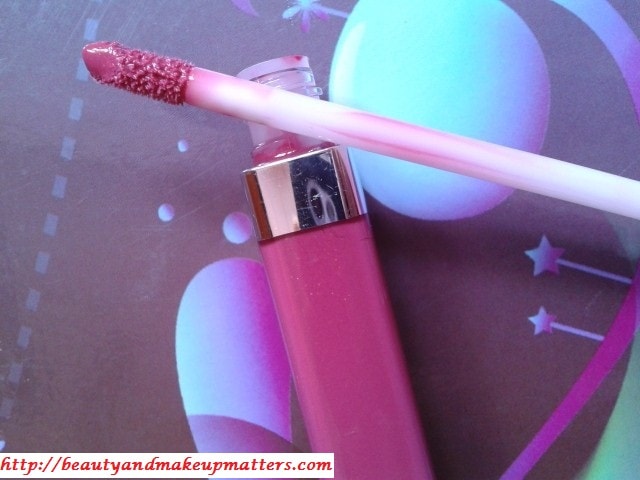 The see-through glass bottle gives me a good idea about the shade it contains as there is no other option to identify the shade except the miniscule sticker pasted on the bottom
My experience with Maybelline Color Sensational Lip Gloss – Hooked On Pink :
Hooked On Pink is a beautiful pink shade with subtle gold shimmer specks and slight purple/plum tone. The shimmers are really tiny and go almost invisible on lips and gave the appearance of a shinier lip color to this lip gloss.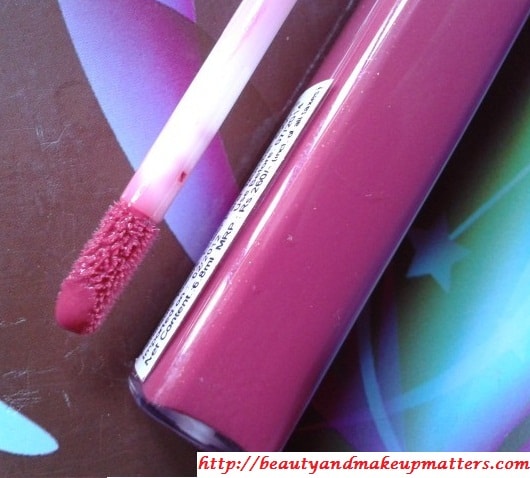 Texture:- I love glosses and Maybelline Color Sensational Lip Glosses provides the mush desired coverage to my lips and fits well into all of my requirements for that perfect lip gloss. The gloss comes up easily with the applicator and applies evenly to the lips. It feels so light on lips that I can go on and on with the application.
Color Pay –Off:- The Pigmentation is super-awesome. I have tried Maybelline Lip gloss –Naked Brown but it was sheer and almost like a clear gloss to my pigmented lips. Hooked On Pink imparts a lovely glossy pink color to the lips.
Swatches:-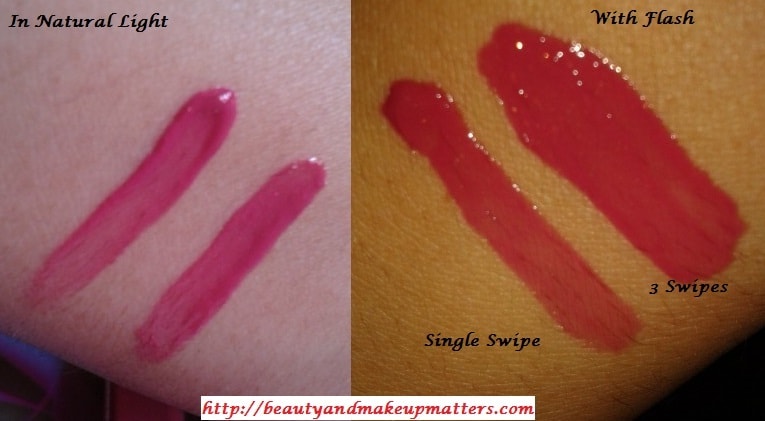 Wearability:-Hooked on Pink stays for 4 hours easily on lips with snacks in between but wouldn't survive full meals.  While most of the long–staying glosses tend to get thicker and feel gooey and sticky on application, this Maybelline Color Sensational Lip Glosses is truly an exception as it doesn't feel heavy or feel sticky at all (not even a bit).
The major advantage of these lipglosses that I feel is that they are also available in the lipstick version so if you were looking for that perfect matching lip gloss for you lippy than Maybelline has a solution.
Don't Miss to Checkout:
LOTD:-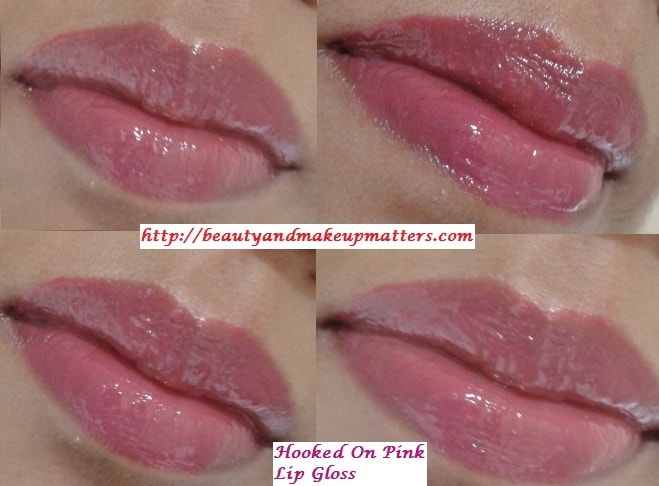 Pros of Maybelline Color Sensational Lip Gloss – Hooked On Pink:-
Lipgloss with a certain pigmentation
Non-gooey and non-sticky texture
Feels feathery light on lips and doesn't stick
Shimmers aren't much visible
Attractive Packaging
Good quality applicator
Cons of Maybelline Color Sensational Lip Gloss – Hooked On Pink :-
I couldn't think of a better Lipgloss at this price but just wish for little more staying.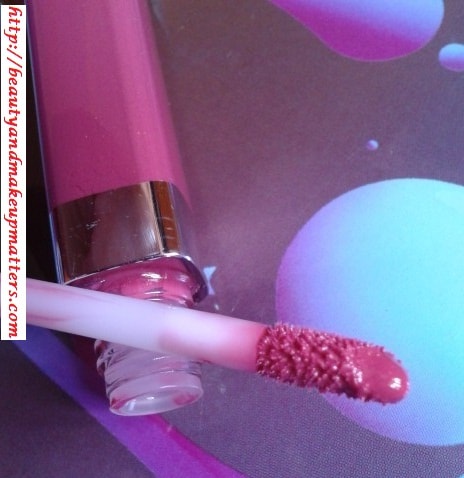 Recommendation: – Maybelline Color Sensational Lip Gloss – Hooked On Pink has become my favorite lip gloss. It looks plumier on the tube but gives that natural pinkish color to the lips and provides definite coverage to the lips. Maybelline Color Sensational Lip Gloss comes in sexy rectangular packaging with light and non-sticky texture. MaybellineColor Sensational Lip Glosses are solution for pigmented lips. I love flaunting this pink lipgloss :- *. Highly recommended!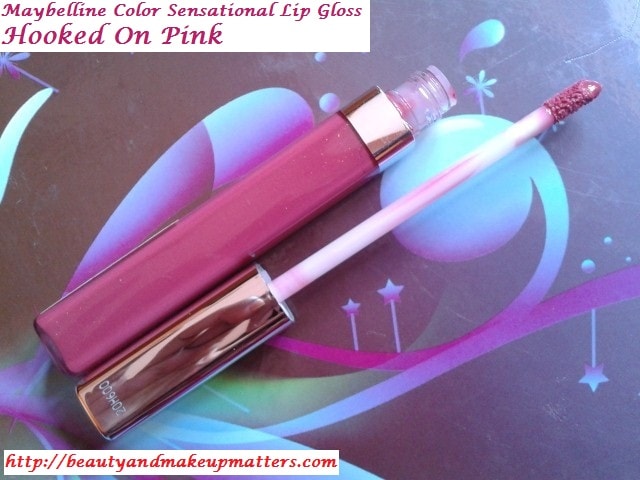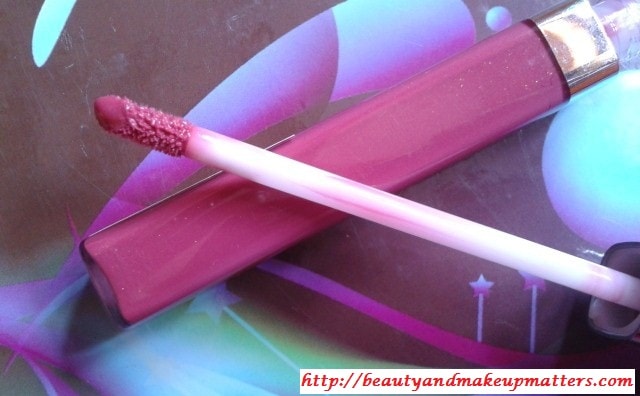 Rating:- 4.7/5
Have you tried Maybelline Color Sensational Lip Gloss – Hooked On Pink? Which is you favorite Maybelline Color Sensational Lip Gloss?