Maybelline Color Sensational Choco Pop – Lipstick and Lip Liner Comparison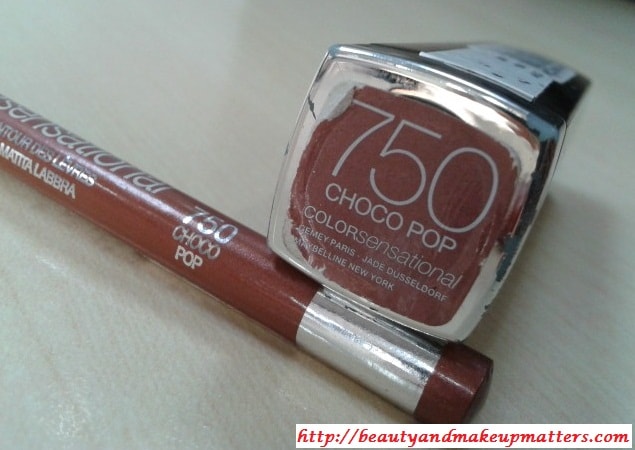 Maybelline Color Sensational Choco Pop Lipstick is a beautiful peachy brown lipstick with slight silver shimmers. The shimmers are super smooth and well blended with the bullet and aren't felt when the lipstick is glided over the lips. Shimmer impart a beautiful shine to the lips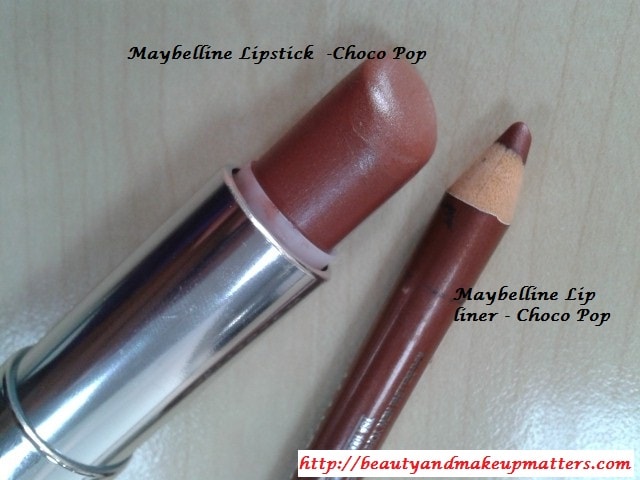 Maybelline Color Sensational Lip Liner Choco Pop looks like an exact dupe of its counter part Maybelline Color Sensational Lipstick Choco Pop.
While Choco Pop lipstick is creamy and feels moisturizing to the lips Choco Pop lip liner is slightly on the drying side but that also increases the staying power of the lip liner. Choco Pop Lip liner pretty much survives the light snacks but Choco Pop lipstick due to its creamy texture transfers like anything and doesn't stay long.
Swatches:-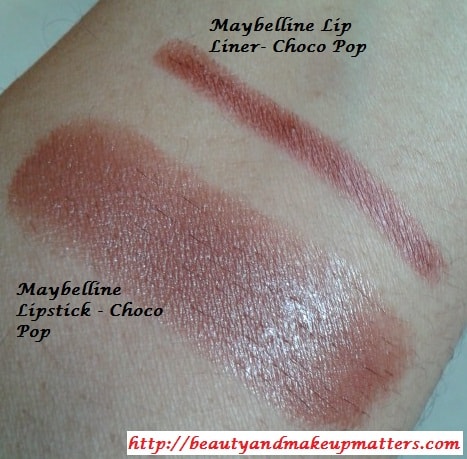 With Flash:-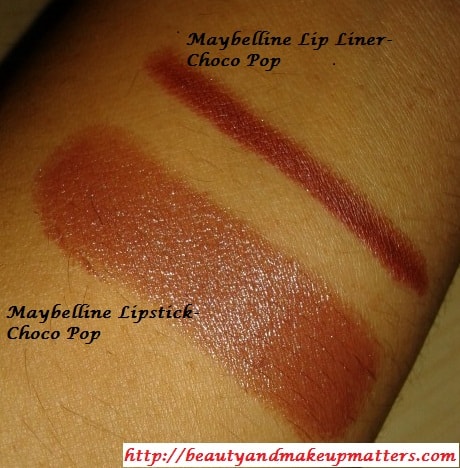 Choco Pop Lipstick is a lovely light chocolaty brown lip color with a slight shine due to the presence of specks of silver shimmers.
Choco Pop lip liner is a little bit more glazy than the Choco Pop lipstick. But the lip liner pairs up beautifully with the lipstick and also increases the staying of the lipstick.
Don't Miss to Checkout: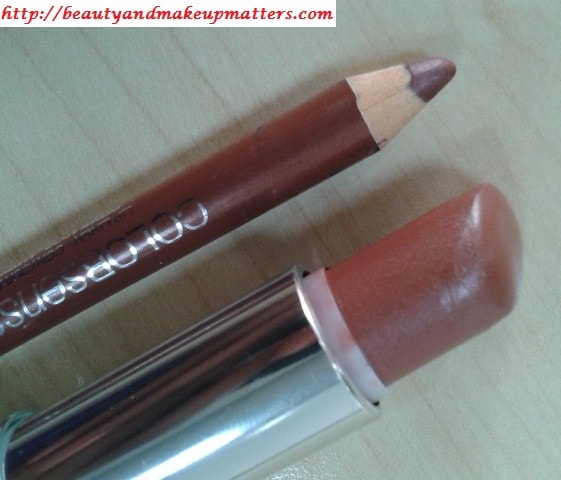 LOTD: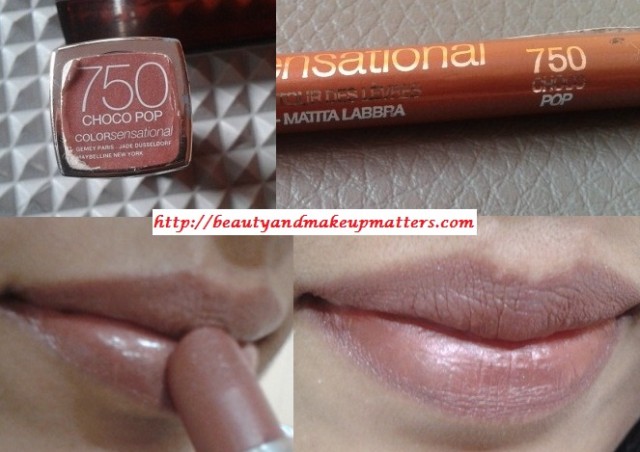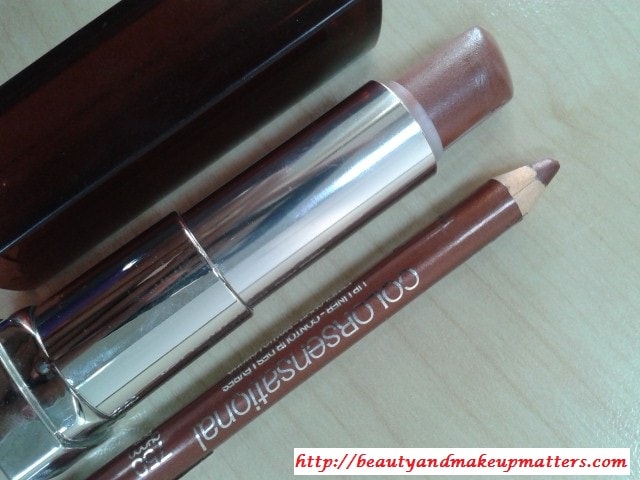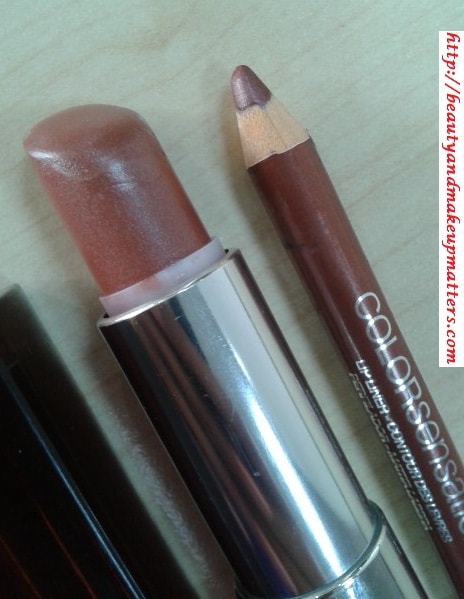 Have you tried any of these from Maybelline Color Sensational range? Which one do you like more?