Maybelline Baby Lips Lip Balm – Anti Oxidant Berry Review
Maybelline has come up with another amazing lip product and an appealing name "Baby Lips". I have been trying to get hold of this range since the day it launched, but looking at the number of lip balms I already own I have to control the urge. But now, when I almost finished LipIce Lip balm, I had to get its replacement and got this colorless lip balm Maybelline Baby Lips Lip Balm in Anti Oxidant Berry.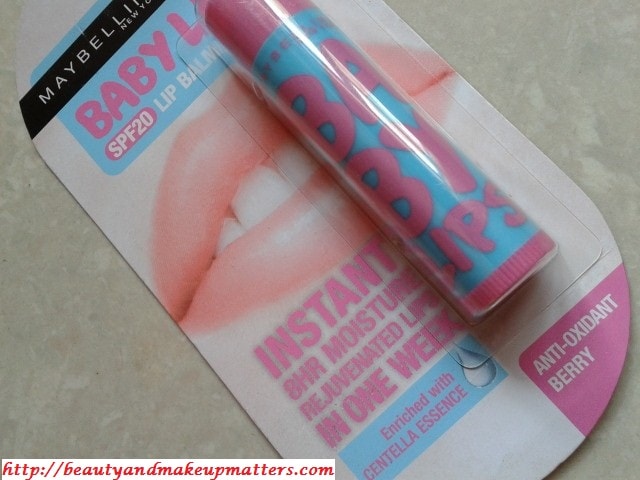 Product Claims: No more basic lip balm
Visibly renewed lips and 8-hr hydration
The secret: Exclusive lip renew formula with SPF 20
Protects and moisturizes lips for a full 8 hours
After 4 weeks, lips are visibly renewed and reborn
7 varieties
Ingredients:-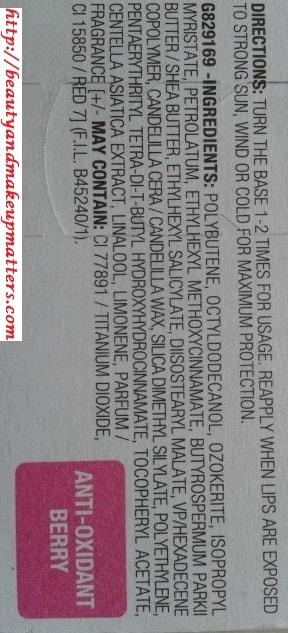 Price:- Rs.125 for 4 gm
Shelf Life:-  30 months from the Mfg date.
Other in this Range:-
Mango Pie – Non-Tinted
Pink Lolita – Pinkish Tint

Cherry Kiss- Cherry Pink Tint
Coral Flush – Orangish coral Tint

Berry Crush – Berry Pink Tint

Rose Addict- Rosy Pink Tint

My experience with Maybelline Baby Lips Lip Balm – Anti Oxidant Berry:-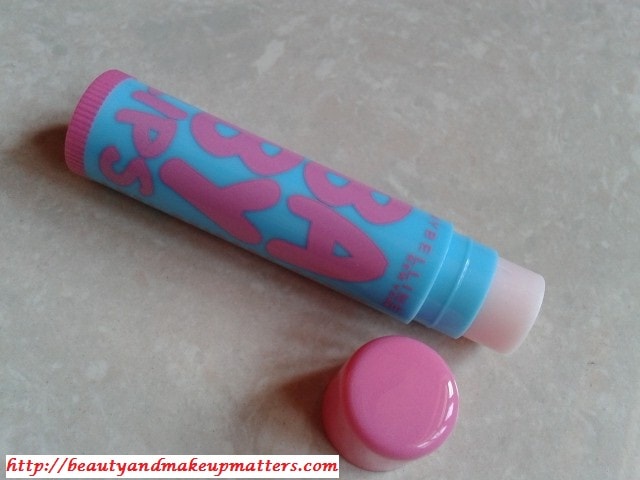 Anti-Oxidant berry is a colorless lip balm with soft and smooth texture that just glides nicely over the lips providing a nice moisturizing feel to the lips. Its velvety soft texture doesn't go waxy or fell heavy on lips even with multiple swipes. Being a colorless lip balm it doesn't provide any color to lips nor it creates any whitish cast but imparts a lovely shine which makes lips appear healthy and hydrated. It moisturizes my lips well and stays for around 2-3 hours on me. I don't mind re-application as it comes in convenient retractable stick style and pretty pink and blue casing which I would love to show-off.
Don't Miss to Checkout:
It will be a great solution for dry and chapped lips, just slather it over lips and leave overnight to let its creamy formula do wonders while you sleep and woke with absolutely soft and supple lips.
Swatch:-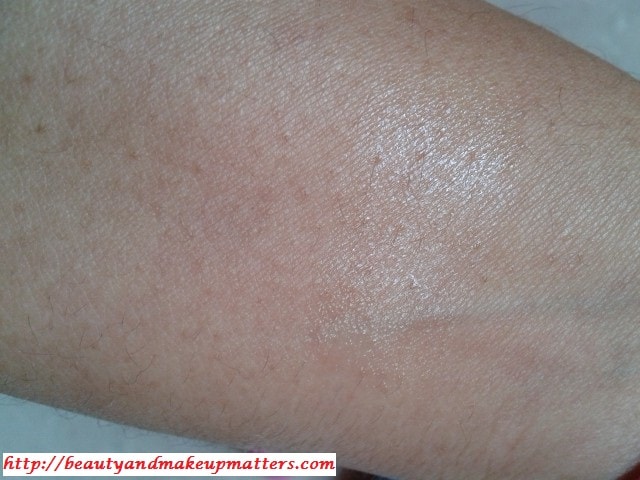 The lip balm does smell like berries but the fragrance is too mild to be noticed. The light-texture of this lip balm makes it suitable to be used under matte lipsticks and any uncomfortable dry feel. The lip balm comes with SPF-15 which will also protect your lips from darkening by harmful UV rays.
Pros of Maybelline Baby Lips Lip Balm – Anti Oxidant Berry:-
Smooth buttery texture
Doesn't goes waxy or feel heavy
Solution for dry and chapped lips
Faint berry scent
Contains SPF
Hygienic and easy to use stick packaging
Girly pink-blue casing
Affordable
Available in both tinted and Non-Tinted versions
Cons of Maybelline Baby Lips Lip Balm – Anti Oxidant Berry:-
No Cons for me 🙂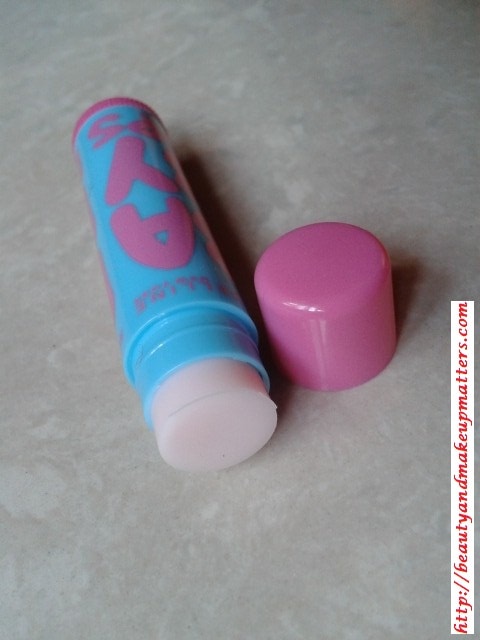 Recommendation:- Maybelline Baby Lips Lip Balm – Anti Oxidant Berry is a good way to pamper your lips this winter with their light but moisturizing formula. It is a complete lip care solution for dry and cracked lips to get back soft and smooth lips. Earlier, I have used Maybelline Smooth lip care and Maybellne Lip balm in Cherry both are tinted ones but formula wise I liked this one even better. Those who have naturally pink lips can go for this non-tinted lip balm and flaunt their natural lip color.

I will be hunting for its tinted lip-balms soon. Highly Recommended!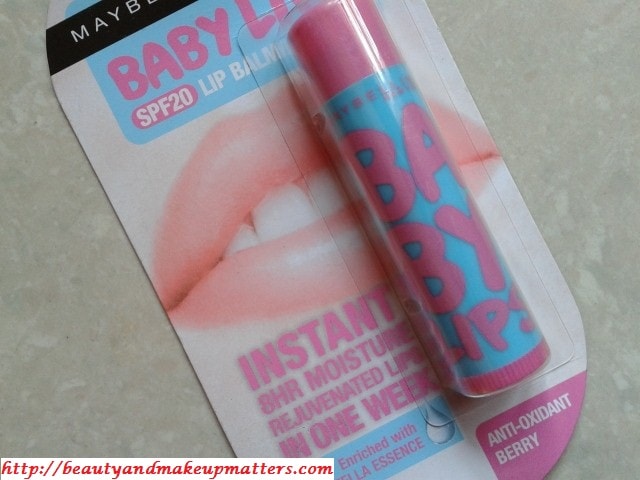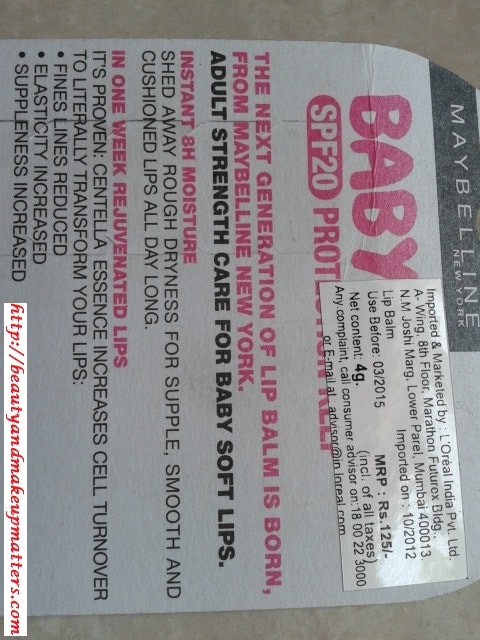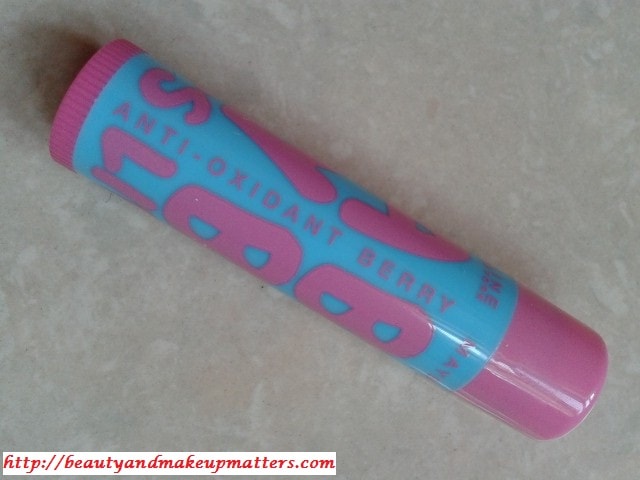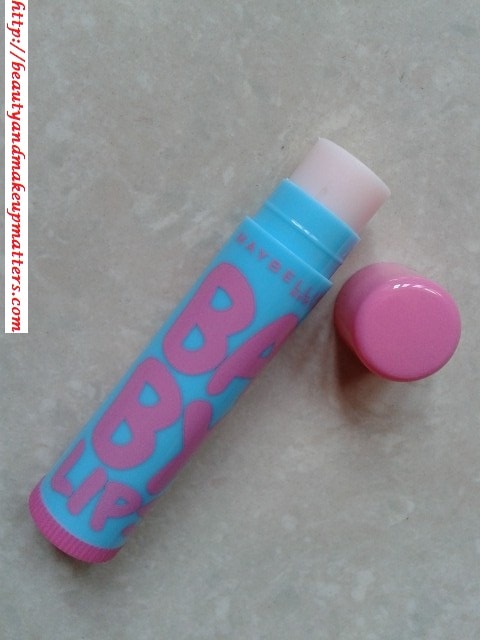 Rating:- 5/5
Have you tried Maybelline Baby Lips Lip Balm – Anti Oxidant Berry? Which is your favorite from Baby Lips?