Matrix Biolage Ultra-Hydrating Shampoo Review
Hello Girlies,
I think I have got the worst hair type 🙁 anybody could have. Oily Scalp with Dry and frizzy hair which tends to weigh down by 2nd day of hair wash. My scalp behaves like an oil factory by 3rd day. If this has not been enough I also suffer from dandruff problem which gets severe in winters. I have tried most of the drugstore shampoos but most of them hasn't really yielded satisfactory results.
For dandruff, Clear Anti Dandruff shampoo does a good job but I got bored of using the same and wanted something better than that. So, I again started my hunt for a good shampoo. I have heard a lot about the salon shampoos and decided to give them a try. I chose Matrix Biolage Ultra-Hydrating Shampoo to start with.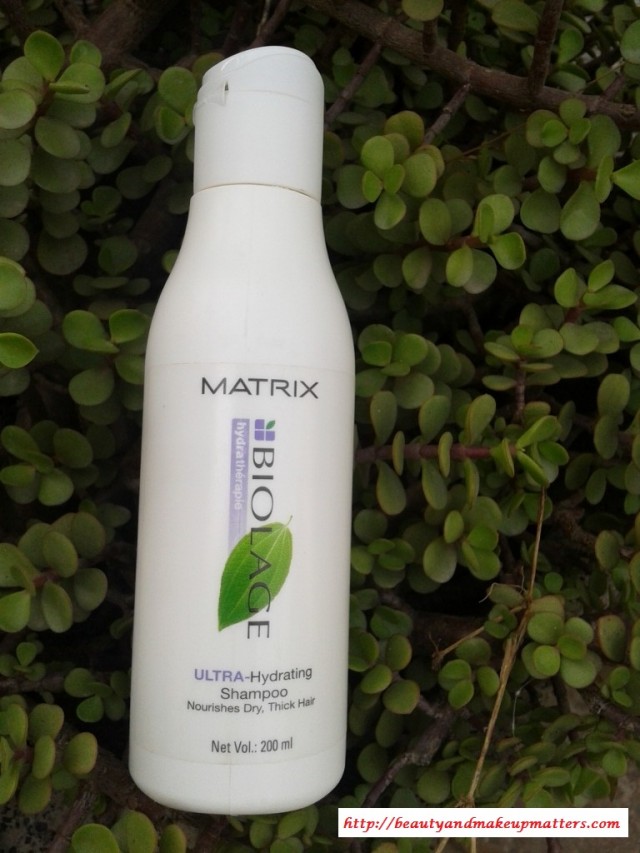 Product Claims: Matrix Biolage Ultra-Hydrating Shampoo gently cleanses and moisturizes very dry, thick hair. The nourishing formuls, with a botanical complex of algae, sage, lemongrass and wheat germ lipids, helps control frizz and unwanted volume.
Ingredients:Water , Sodium Laureth Sulfate , Disodium Cocamphodiacetate , Dimethicone , Sodium Chloride , Cetyl Alcohol , Hexylene Glycol , Hydroxystearyl Cetyl Ether , Fragrance , Propylene Glycol , Benzoic Acid , Salicylic Acid , Guar Hydroxypropyltrimonium Chloride , Carbomer , Methylparaben , Sodium Citrate , Citric Acid , Disodium EDTA , Cocamide MIPA , Butylparaben , Ethylparaben , Polysorbate 20 , Hexyl Cinnamal , Propylparaben , Isobutylparaben , Coumarin , Linalool , Butylphenyl Methylpropional , Arginine HCI , Hydroxycitronellal , Amyl Cinnamal , Algae Extract , Pollen Extract , Saponaria Officinalis Extract , Sage Leaf Extract , Silk Amino Acids , Methyl Cocoate , Cymbopogon Schoenanthus Extract , Sodium Cocoate , Wheat Germ Oil
Price:- Rs.190 for 200ml
Shelf Life:-36 months from the Pkg. date
Packaging: It comes in an opaque cylindrical white bottle with a flip cap. The packaging is sturdy and the small sized bottle can be easily carried along during travel.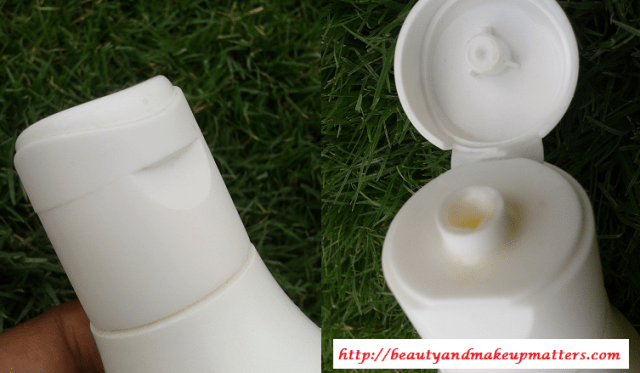 My experience with Matrix Biolage Ultra-Hydrating Shampoo:-
It has a thick creamy texture but spreads easily. The shampoo is white in color. It has a very nice fruity smell which I totally like. It cleansed my hair thoroughly and left them soft and smooth in a single wash. It gets rinsed off completely in few washes without leaving any residue behind. It has added a healthy shine and volume to my hair. I have noticed slight reduction in my hair fall.
The only problem I have with this shampoo is that it doesn't lather much. I don't get a clean feel until get a good lather and to get the desired results I have to use a generous amount of this shampoo. The reason might be that it contains Sodium Laureth Sulphate instead of Sodium Laureyl Sulphate.
Though the shampoo is on the expensive side but the results are good. It stands true to its claims. It has really helped in improving the texture of my hair and I have fallen in love with my hair again 😉
After using it regularly for 2-3 weeks, I can say that it has definitely made my hair appear healthier, smoother and shinier.
Don't Miss to Checkout:
Pros of Matrix Biolage Ultra-Hydrating Shampoo:-
It removes all the dirt and oil in a single wash but I had to apply generous amount of shampoo to get the desired result.
It left my hair soft and smooth and also added a little shine to my otherwise dull hair.
It kept my scalp oil free for good 3 days. :thumsup:
It hasn't caused me any hair fall but it has helped in reducing my hair fall to some extent.
Doesn't make my hair frizzy even if I skip the conditioner.
I love its smell. It has a very mild, sweet, fruity smell which I totally love. The smell stayed for long in hair.
It gets rinsed off easily without leaving any residue behind.
Cons of Matrix Biolage Ultra-Hydrating Shampoo:-
Doesn't give rich lather.
Availability might be an issue as it is not easily available in stores. But it is available in some of the online websites.
Contains Silicons and Sulphates  . I am yet to find a sulphate and silicone free shampoo.
Contains Parabens
Bit expensive compared to drugstore shampoos.
Recommendation: I would like to recommend this shampoo to those who have dry and dull hair. I don't feel it does anything in controlling dandruff . Although it doesn't claim to do so but would have liked it better if it had taken care of my dandruff issue :P:P.

All in all, I like this shampoo but still hunting for a better option.
Rating: 3.5/5
Have you tried Matrix Biolage Ultra-Hydrating Shampoo?