March Fab Bag 2017 Review + Giveaway
I have mixed feelings about March.. lets just wish it is going to be a good one! Well, this month's fab bag is late by a day.. 😀 but finally March fab bag is here and I am so excited to unbox it with you guys. March fab Bag theme is "Go Get It Girl", and is basically designed to get us ready for Summers.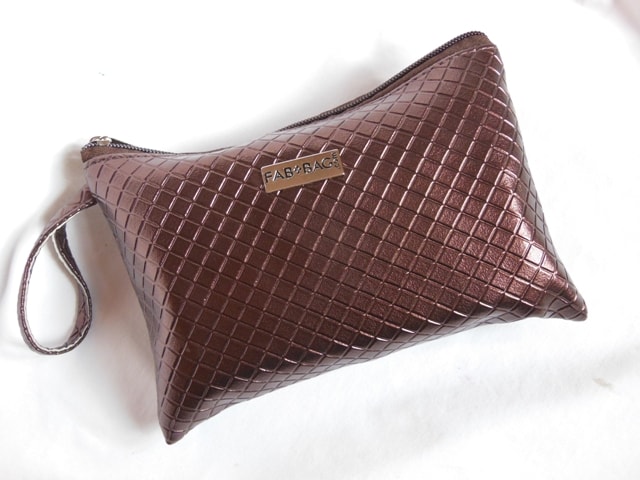 March Fab Bag is a dark chocolaty brown pouch with a subtle metallic shine. And it felt really heavy.. heavier than any of the fab bags I have tried in the past.
I am so close to 2000 subs so I decided to giveaway this month's fab bag. Checkout my video for more details.
Video is now live:
Watch the Video for Giveaway details.. 😀
Let's just quickly see what all you can expect in March Fab bag.
Price: Rs.599/ month (Buy on fabbag.com)
Products in March Fab Bag 2017: 
Seduction Las Vegas Lipstick – Nude love: Rs 180 (Full size)
Sugar Tip Tac Toe Nail lacquer – Grays of God: Rs 199 (Full Size)
Kronokare Flower Power Face Toner – Rs 295 for 100 ml (55 ml sample)
Moha Herbal Shower Gel : Rs 105 for 100 ml (30 ml sample)
Ayorma SPF 40 Sunblock : Rs 349 for 50 ml (10 ml sample)
Natural Bath & Body Beautiful Day Body Mist : Rs 325 for 200 ml (50 ml sample)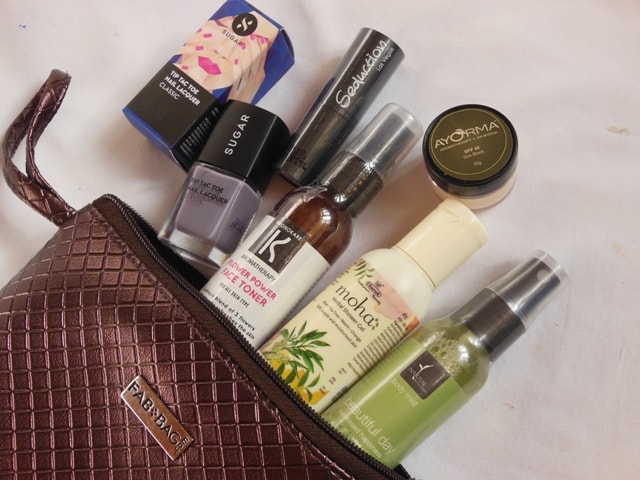 March Month's Makeup Choice:
I got to choose one shade from the lovely Seduction Las Vegas lipsticks and undoubtedly I opted for this beautiful nude shade from the range. There was an option to choose the fab bag as well. 🙂
Product Details:
Seduction Las Vegas Lipstick – Nude love: It is a pretty nude shade in a classy black packaging. I haven't tried the lipsticks but it looks really creamy and rich!
Sugar Tip Tac Toe Nail lacquer – Grays of God: Probably one of my favorite product from the fab bag. These new nail paints from sugar cosmetics looks really sassy. The shade is such a gorgeous pastel purple and the packagings looks luxurious too.
And then there is a lot of skin care stuff in the bag which will prep me up for summers and help me with a smooth and glowing skin. Starting with the beautiful smelling Moha Herbal Shower Gel with all the natural goodness and Ayorma SPF 40 Sunblock to protect my skin from harmful sunrays!
Kronokare Flower Power Face Toner would be the perfect to enjoy a glowing skin and Natural Bath & Body Beautiful Day Body Mist to keep that stinky sweat smell at bay.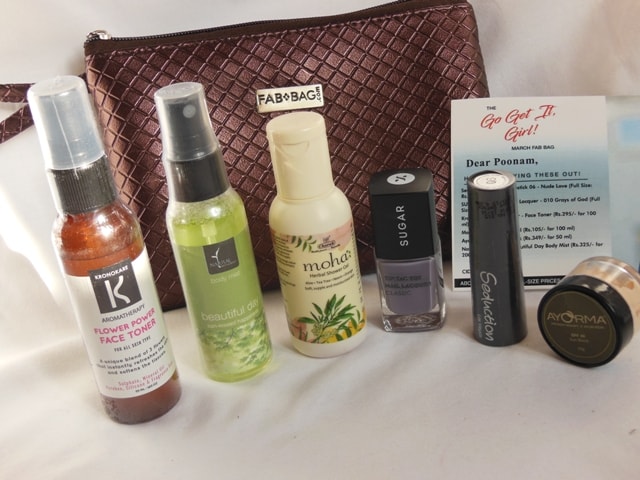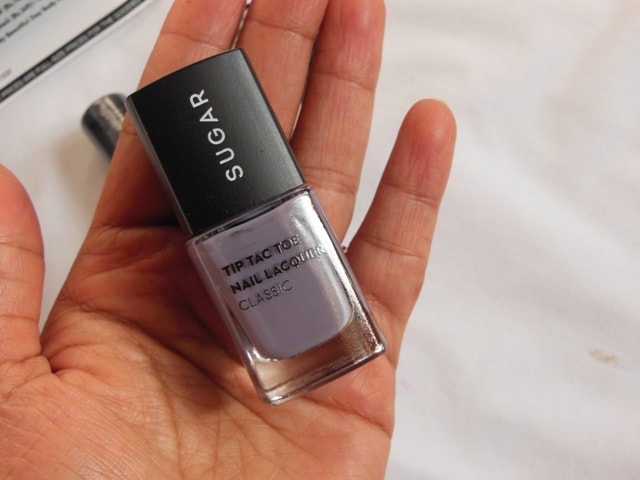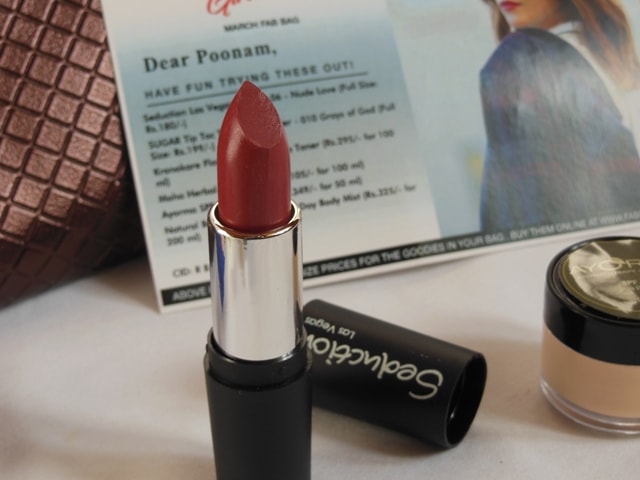 Overall:
This is one of the best Fab bags I have received till date including 6 products. I love the Sugar Nail Paint and the assortment of natural skincare products.  This month's fab bag is a hit for me with 2 full sized makeup and 4 deluxe skincare samples!
So, the Fab bag is worth around Rs 700 – 800 which is not amazing but I liked the collection of products here!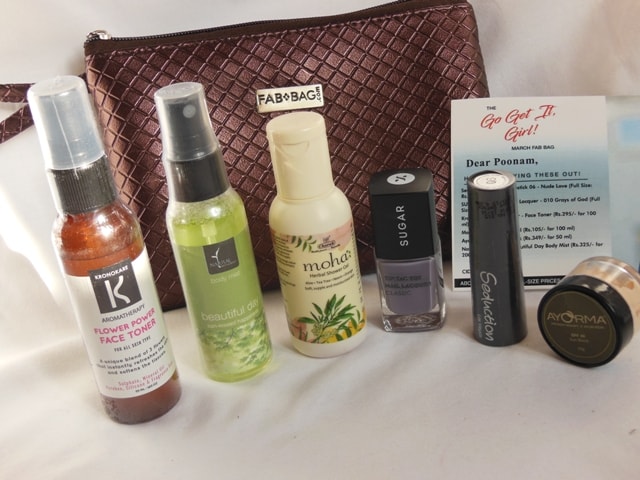 Don't Miss to Checkout:
Have you booked your March fab bag? Which one is your favorite product here?
PS: Bag sent by brand for consideration