Makeup Tips & Tricks Vol. 3: Make Eyeliner Smudge-proof
Helloo Everyone,
I hadn't wrote anything on this series in months but today I have a quick tip for something that each one of us face almost everyday... "Smudging of Eye liners/Eye Pencils". I love creamy liners as they glides swiftly across the lids without any tugging or pulling but more creamier the formula more easily it smudges (with few exceptions) ..Though many claims to deliver smudge-proof formula but to make it last longer, the formula turns harder which is difficult to work with and feels hard on lids…. Gooshh what shall I do now!!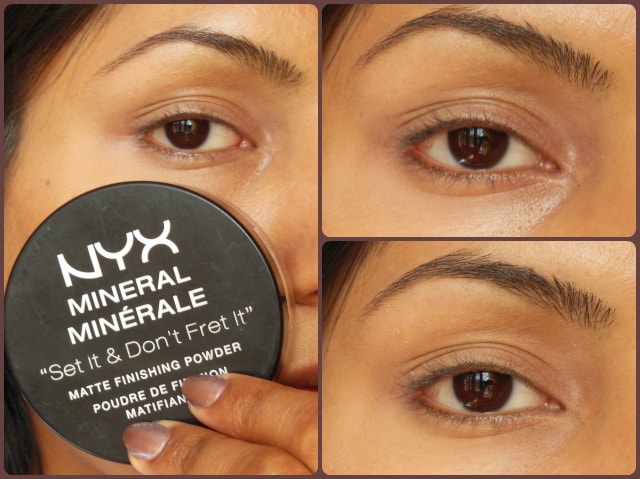 Some of my all time favorites from Faces Canada Eye Pencils, have fared extremely well being creamy and staying almost smudge proof on my slightly oily lids but I wanted a better performance and make them completely smudge-proof without compromising on the creaminess especially in the upcoming summers where everything melts and nothing stays put on the lids.
My Tip to keep the Liner in place irrespective of temperatures:
Using Loose powder on the lids and Under Eye Area –> Dip your fingers in the powder, dab it lightly over the lids and under eye area till the entire thing is covered under a light veil of powder. The powder helps in controlling the oil from skin getting touch with the liner and let it smudge.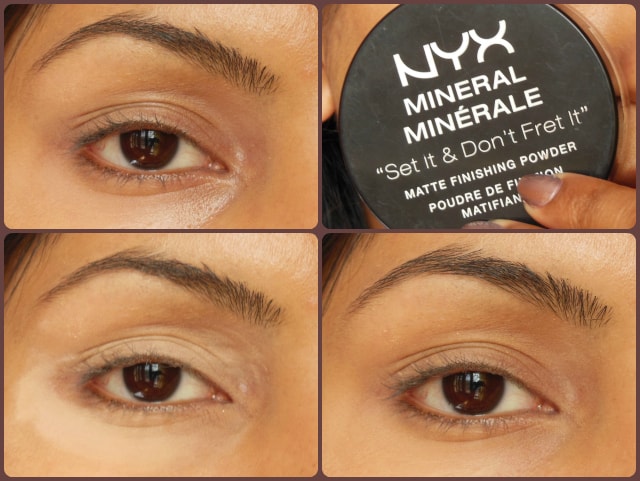 I have using this trick since 2-3 weeks and it works like magic. The powder made the liner absolutely smudge – proof for 8-9 hours (in AC environment) after which it starts to crease a bit on the lids but still keeps the liner in place with barely any smudging. I checked at least 8-10 times during the day.  rushing to wash room to detect any smearing, closely inspecting eyes but there wasn't any.. :D. I am super impressed with the results. Now, I can go for a thick liner on lower lash liner without worrying about melting and smearing of it on the under eye area. With this trick, I enjoyed the supremely kohled look on my eyes (both upper and lower lids) whole week.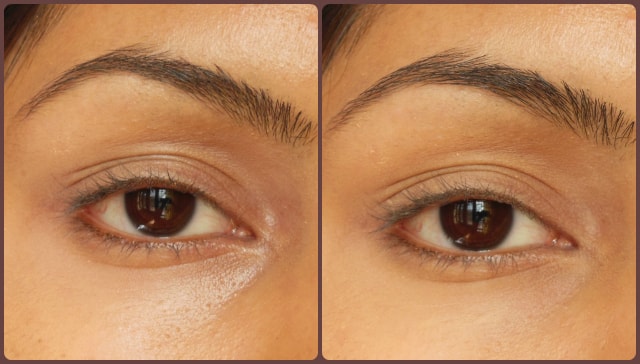 On super oily  lids and in hot humid weather conditions, it might start creasing after 5-6 hours and one would require a re-touch on the lids but shouldn't be a task as it will take just few seconds and saves from cross checking my eyes every hour for color transferring to crease or under eye area. So, if you  have oily and no kajal or liner stays put even for 3 hours on you Or like flaunt intensely kohled eyes but scared that liner might  smearing all over the under eye area, this simple trick will save you and let you enjoy your favorite looks with creamy/gel liners.
Loose powders have never been on my must have list as they don't provide much coverage, just a light veil to set the foundation but with the way they have performed to save my liner from smudging, it has become a mandatory product in my makeup bag.
Don't Miss to Checkout:
Hope this  Helps!! <3 🙂
PS: If you are not into Pencil/ Gel Liners Liquid Eyeliner is also a good option for long lasting, smudge proof looks as they usually don't smudge and glides smoothly
If you have any other Makeup issue that you would like me to solve for you.. just send it across! Happy to Help.. 🙂
Which is you favorite trick to keep the liner in place? Are you more of a liquid or Gel liner Girll!! 😉
Share your thoughts in comments below
If you try this tip and it works for you dont forget to share .. tag me on Instagram/ Twitter @Poonam_BMM  or use Hashtag #BeautyandMakeupMatters  will be happy to see the results on you 🙂