Makeup Tips: Do's and Dont's to Clean Makeup Brushes
Hello Makeupholics,
We all love makeup and understand the importance of brushes to achieve best application for foundations, pressed powders and even eye shadows but do you pay enough attention to cleaning of the brushes as well. The brushes might collapse if not handled carefully and even the most expensive one's will start loosing their charm. Cleaning brushes at regular intervals is essential because if not cleansed efficiently and the proper way, the consequences could be unforgiving. So, Today I am sharing some Do's and Don'ts to clean Makeup Brushes the right way.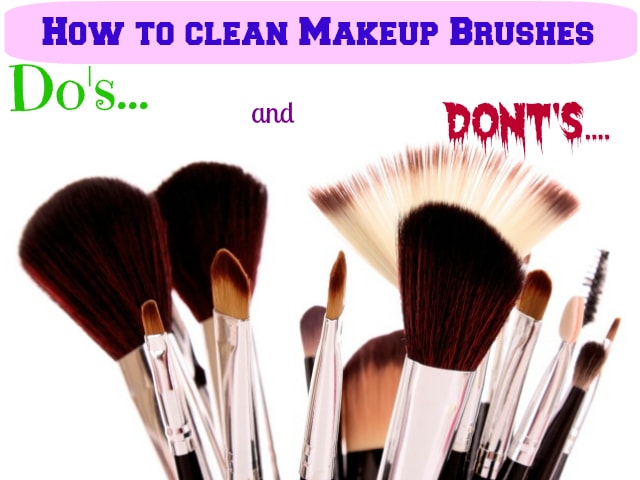 Do's: Right Way to Clean Makeup Brushes
Wash your brushes once a week, or once in two weeks depending on usage. If you suffer from acne or very sensitive skin, wash your brushes more often
Opt for an alcohol based cleanser, if you are short of time. Spray it on a paper towel and then sweep the brush against the paper towel until it's clean.
Use a gentle shampoo to clean brushes.
Gently squeeze out excess water, Reshape bristles and let the brushes dry overnight. Allow your brushes to dry completely or at least 8 hours before using
Hand dry your brushes upside down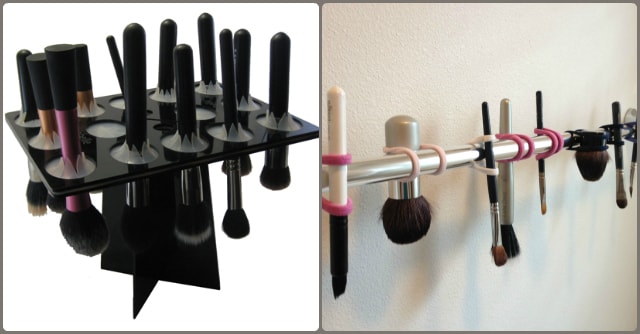 Don'ts: Wrong way to  Clean Makeup Brushes
Do not mix used and clean make up brushes, so as to ensure that bacteria doesn't get transferred from the dirty brushes to the unused ones.
Do not blow-dry or use direct sunlight to dry your brushes, as it can cause permanent damage to your brushes.
Do not rough up the bristles too much during cleansing as it can permanently damage the brush.
Do not let the water drip into the metallic ferrule as it might wet the root of bristles and cause shedding
Do not let your brushes dry standing up (bristles facing upwards) as Water will seep down to the bristles into the brush and loosen the glue holding the hairs together leading the brush to fall apart.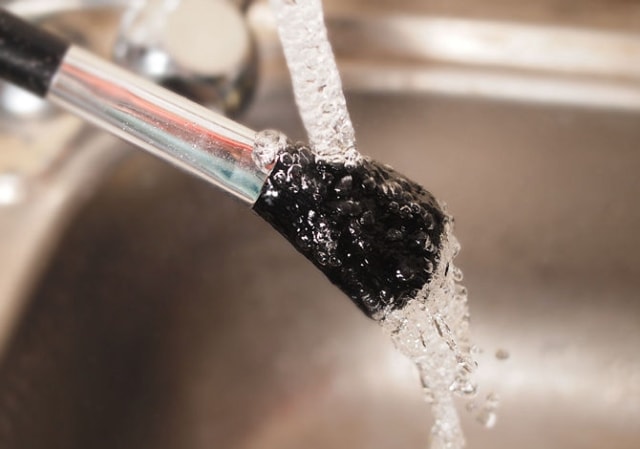 I have been washing my brushes in a wrong manner and didn't care about the water being running into the metallic ferrule, thankfully no damage is done. But from now on I will be extra careful while washing them.
Don't Miss to Checkout:
PS: I do not claim the ownership of images used here.
Hope this post helps you maintain your brushes in a better way.. 🙂
How often do you clean your Makeup Brushes? Which is the common mistake that you did till now?