Makeup Tips – 5 Bad Makeup Habits
We all love to look beautiful and take the help of the available makeup stuff to satisfy our desire but do we care enough to remove it before going to sleep? Do you check the Expiry of Makeup products before putting them on?
Must be not, as we assume that it is not going to do any harm unless or until it is consumed but think again. These are some serious beauty blunders that must be ignored at any cost. So, here I am listing some of the habits that are best to be avoided.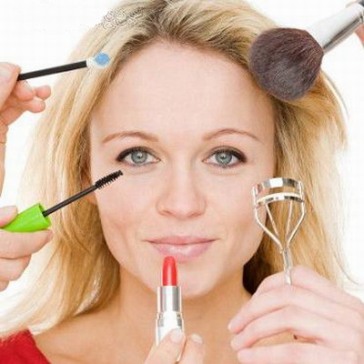 1) Sleeping with Make-up:- You have just returned from a party or Wedding and feel too tired or lazy to cleanse your face and prefer to sleep with it on. Noooo.. Your skin might be screaming and asking you set it free.
When you can take time to change and sleep comfortably than why ignore your skin. Just imagine how would you feel if you are asked to sleep in the attire you put on for the party- extremely uncomfortable.. right and that the same thing that happens to your skin when you sleep with make up on. Sleeping with makeup can block your pores giving that unpleasant sight of fresh eruption on your face when you wake up in the morning.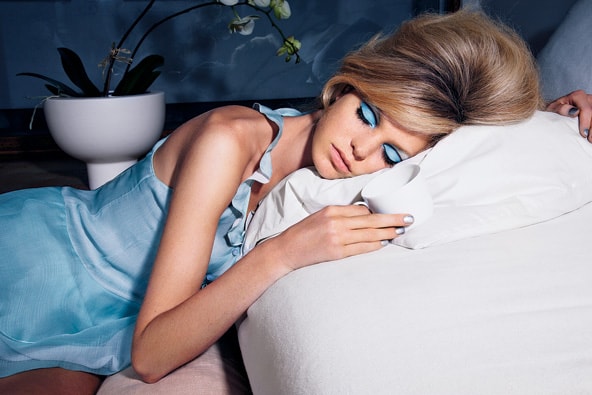 Solution:- No excuses, just cleanse your face thoroughly to remove all traces of make-up, oil and grime before hitting the bed. It will just take 2 minutes and let your skin breathe while you sleep. It will also save you from any unwanted and horrible looking bumps due to clogged pores. You can use some creamy cleanser to speed up the removal process.
2) Using Expired Make up:-Everything comes with an expiry and the same us true for your make-up essentials too. You might feel sometimes that the lipsticks that was giving awesome pigmentation till few months back is going streaky on lips, Or you wonder why the mascara started giving unpleasant smell. Or why are you breaking out every time you use favorite foundation that you have been using for years.
The time has come to abandon these and stock fresh ones. They have past their life and say bye byee to them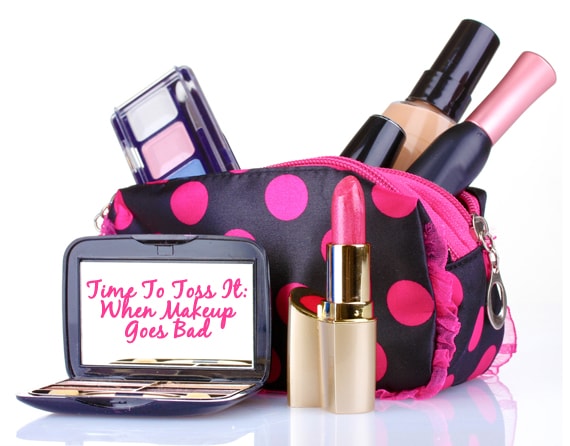 Solution:- Do not use very old makeup, if you are not sure whether it has expired or not. For makeup, it's usually 6 months to 3 years. If you unable to determine the shelf life of a product, it is better to trash it. Keep checking your make stash at least once a month to track the products that are nearing their expiry.
3) Using Dirty Make up brushes:- You remember to change your toothbrush every 3-6 months and clean your hairbrush almost every week so why not makeup brushes. You use your eye liner brush or blush brush daily but forget to clean them every time. Think of a situation when you have to use a dirty toothbrush, yuckss you even let it enter in your mouth.
Your skin also needs to be taken care in the same way. Keeping your makeup brushes clean is as important as using good quality makeup products.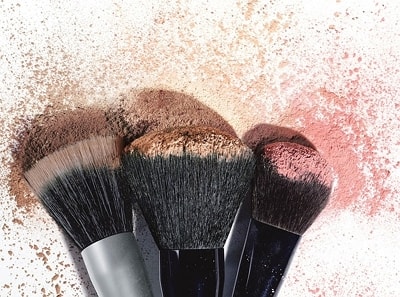 Solution:- You must wash the makeup brushes and sponges regularly, at least once a week to avoid skin infections and breakouts. Use a mild shampoo followed with a conditioner to retain their softness and let them air dry.
4) Sharing make-up: Do you like sharing your tooth brush must be not then why share your makeup stuff. Everybody has different kinds of problem and by sharing brushes you provide a bridge to transfer those to your skin which can lead to infections and allergies.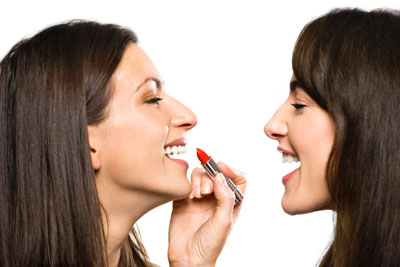 Solution:- You like your sisters or mothers lipstick and cant wait to try or your friend like your eyeliner and ask you let her try and you cant say no. Just follow a simple rule, Sanitize. Never try products without cleaning or sanitizing them. Also, avoid trying out products at cosmetic counters or carry your personal brush with you.
5) Rash use of make up products:- Too much of anything is bad. Make up is not bad for your skin, but using wrong cosmetics and applying inch-think layers on your face will definitely harm your skin, clog your pores and cause infection. Bad makeup products can lead to bad acne, blackheads, white heads and various allergies. Also, keep in mind that usage of too many different kinds of beauty creams or products can cause skin pigmentation. Use make up only to rescue your look and not just because you want to finish them up or would like to show other how much stuff you have in your possession.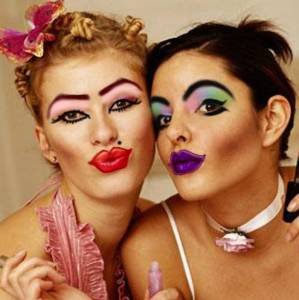 Solution:– Use make up judiciously and don't make your face look like a messy painting with all the colored spilled over each other. Apply make up according to your skin type and the event you are going to attend and don't hoard or slather everything every time. Sometimes, simple looks also rock. Try to keep your make up minimal for the day time events and office times. You can go for loud eye makeup or striking lips for the evening but not both of them together.
These are few simple things that should be kept at bay in your daily makeup regime that will keep your skin flawless and you will look stunningly beautiful each time.
You would enjoy Reading:
Do you have any of these Bad habits? Which is your Bad Make up habit that you would like to Dump?