10 New Makeup Revolution Product Launches
Makeup Revolution is the first brand that strikes my mind when it comes to affordable makeup. Not only does it offer a reasonable price tag but does deliver excellent quality that is hard to find in majority of drugstore brands. They come up with superb products every now and then and are always updated with the latest beauty trends. I love the fact that Makeup Revolution take pride in offering lower prices for efficient products. So, here goes a list of 10 New Makeup Revolution Products Launched That You Must Try that have made their way into the Makeup Revolution family.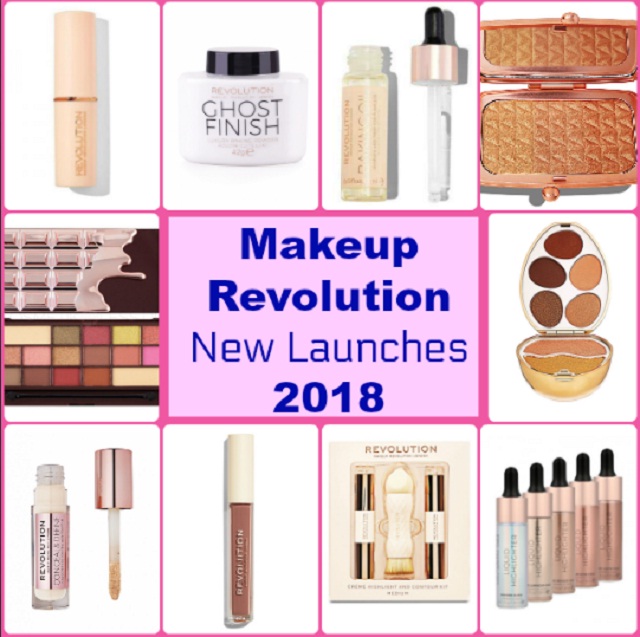 Makeup Revolution New Launches:
Makeup Revolution Fast Base Foundation Stick:

£5.00
This new launch from the brand has taken the beauty world by storm as it is working as amazing as a high end foundation does. For 5 pounds it is like a God sent product, especially for those on the hunt for a full coverage yet natural looking foundation that covers up discoloration and acne. It works just as well as MAC or even better I'd say! They come in 18 different shades and conceal and perfect your skin like a pro!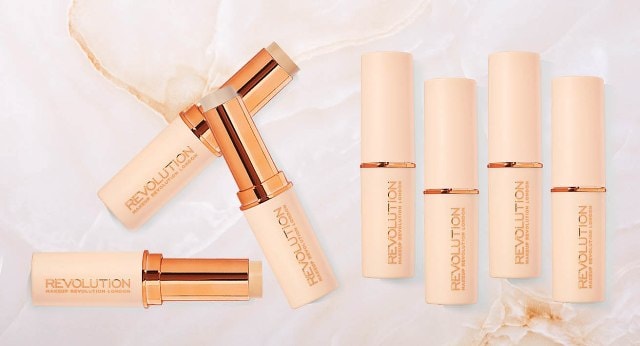 Makeup Revolution Liquid Highlighters:

£6.00
Packed beautifully in a rose gold dropper packaging, the collection has seven shades to choose from that includes Champagne, Starlight, Unicorn Elixir, Luminous Gold, Bronze Gold, Lustre Gold and Rose Gold. These are the perfect dupes for the Cover FX Enhancer Drops and priced at 6 pounds. These Highlighters can be used in different ways that include strobe cream, illuminating base, base for dewy look, highlighter and a customized cocktail color. The opaque pigmentation adds to the overall goodness of the product.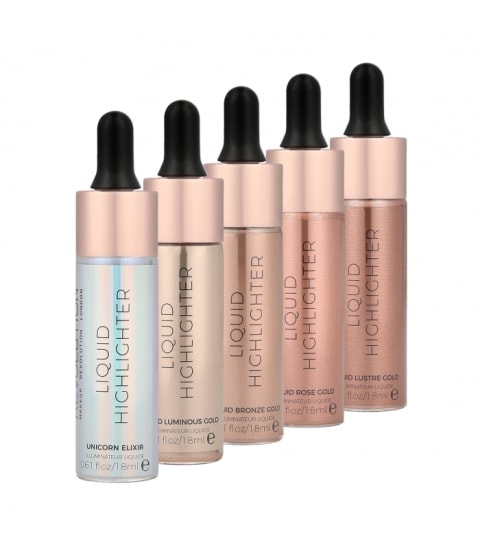 Makeup Revolution I heart Chocolate- Rose Gold Palette:

£8.99
If you have been eyeing the Huda Beauty Rose Gold Edition Palette for long, it's time you invest in the perfect drugstore twin launched recently by Makeup Revolution. It has the perfect mix of shimmers, mattes and glittery shades which allow you to create versatile looks. It is priced at 8.99 pounds and the chocolate like packaging is added bonus!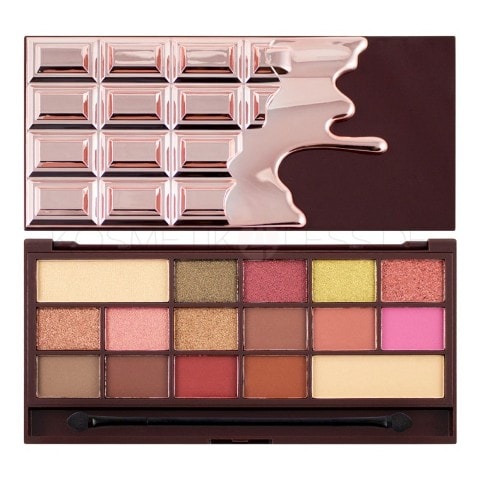 Makeup Revolution Conceal & Define Concealer:

£4.00
This is probably the most sought after launch from makeup Revolution as it is considered the perfect dupe for the Tarte Shape Tape.  It comes in 18 different shades with different undertones which makes it an ideal choice for every skin tone! It claims to hide fine lines and does not accentuate your pores whatsoever. It is priced at 4 pounds and provides superb wear time and pigmentation.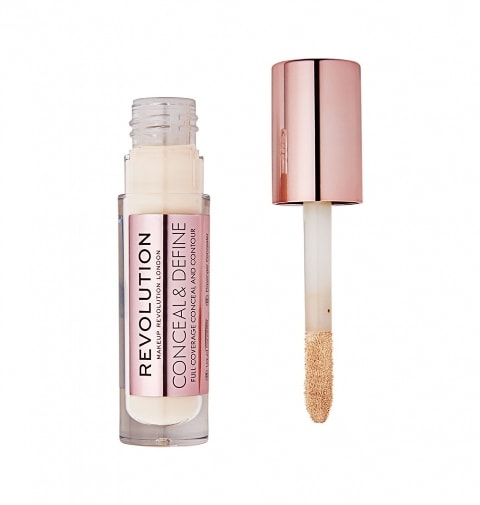 Makeup Revolution Ghost Finish Luxury Baking Powder:

£5.00
The luxury baking powder is finely milled and ideal for baking your face. However, if you are a bit darker than NC 37, it might make you look ghastly, as it is too pale for your skin! It even highlights and gives your contour a beautiful contrast.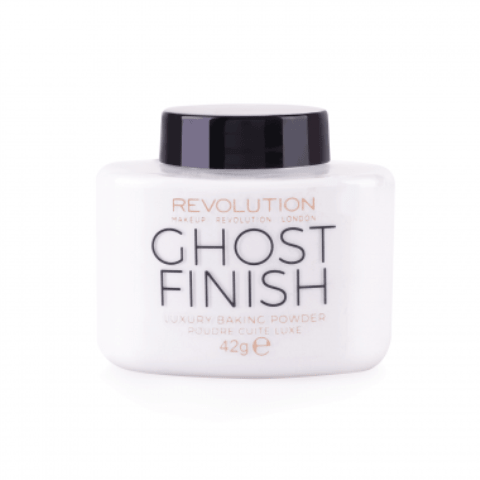 Makeup Revolution Crème Highlight & Contour Kit:

£15.00
If you love contouring, this kit is the perfect choice for you. It has everything you will need for that chiseled face, from a good highlighting cream, a contour cream to the perfect brush for blending everything in. The dual ended tool has a sponge on one side and a brush on the other end to deliver a flawless finish. It comes in four shades that include light, fair, medium and dark.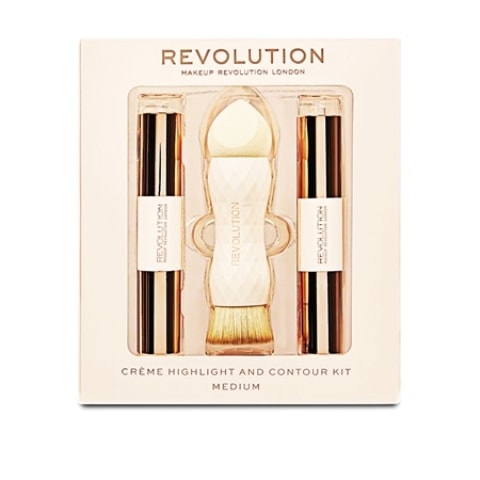 Makeup Revolution I Heart Surprise Egg Palettes:

£

5.00
Makeup Revolution is nailing with its cutesy stuff and this egg shaped eye shadow and highlighter palette is to do for. This contains a good mix of 5 mini eye shadows with some mattes and shimmery shades and two gorgeous highlighter shades for that perfect everyday look without using too many of the palettes. This packaging is so pretty and is great for gifting and surprising your loved ones. It is available in four different shades to choose from. one of my favorite new launches from MUR.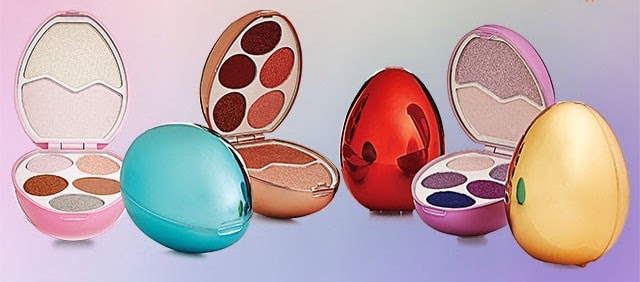 Makeup Revolution Baking Oil:

£6.00
Who doesn't love that extra glow and this baking oil is quite an interesting product which needs to be applied before makeup and it locks in all the moisture and make your makeup last longer. The name might be a little fancy but its basically a primer. This MUR Baking Oil contains a unique blend of natural oils that nourish and boost radiance for all skin types – from dry to oily. One of the must try from Makeup Revolution New launches.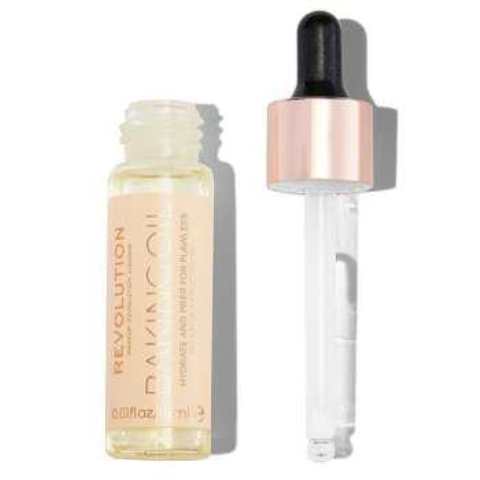 Makeup Revolution Nude Collection Metallic:

£3.00
A lip color that incorporates four metallic shades, four matte shades and four glossy shades with a beautiful formula which glides on the lips evenly and is opaque enough for one swipe to show up! The 12 shades offered are super beautiful and look great on all skin tones.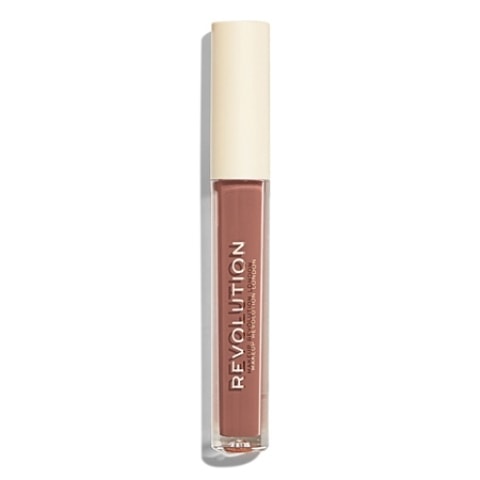 Makeup Revolution Renaissance Illuminate:

£8.00
A trio of pressed powders which can be used as a highlight, a blush and a bronzer in one! It comes in three shades Radiant in Rose, Gleaming Gold and Blissful Bronze that can be used by themselves or swirled around for a beautiful glow on the cheeks. The packaging adds a beautiful touch of class.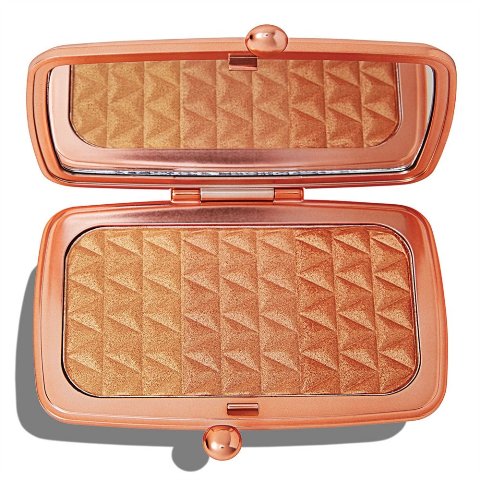 Dont Miss to Checkout:
Have you tried any of the new launches from MUR? Which one would you like to try?