Makeup Muddle: How to Choose Best Shade of Red Lipstick?
Hello Chicas, 
I have an interesting question for you today…which is your favorite Red lip shade?
Red lip colors never go out of fashion and they will enjoy this supreme power till eternity, but have you find out your favorite RED lip color be it Lipstick, Lipgloss, Lip Balm, Lip Crayon, Lip stain anything!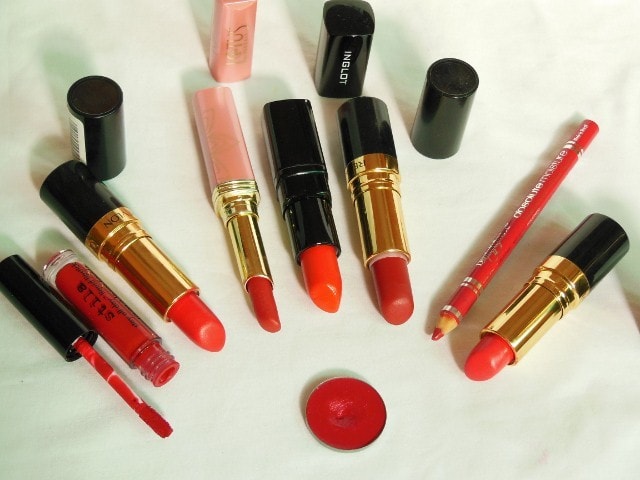 When I started with lipsticks roughly 3 years back, I had barely any idea if I could pull off red lips. I started looking for an affordable Red to start with and bought Lotus Floralstay Red Rover Lipstick.
Back then, red is a red for me and I could hardly make out
How Orange Based reads are different from Blue Based Red??
How can a shade have more than one tones red with blue.. weirdd!! ??
How would I know if this is the red for me??
How to identify a true red from an Orangey Red lip color ??
I was in actually in a makeup mess and started buying everything that claims Red and ended up owning similar shades like Maybelline Jewels Rubylicious and INGOT Freedom System Lipstick #27. During that frenzy, I got myself a Red lip gloss and lipstick in brownish red shade from Maybelline, Maybeliine colorsenstationl lip gloss Cranberry and Maybelline Moisture Extreme Lipstick in Cranberry both were pretty shades and extremely wearable compared to brighter reds but I am affinity towards bright reds :P.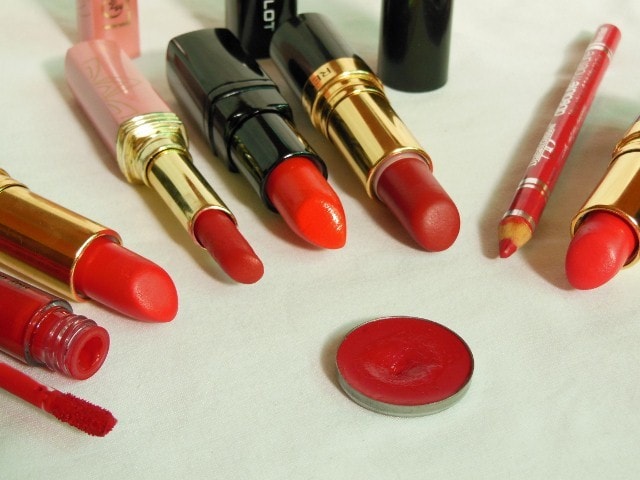 So, What kind of Red you would like to flaunt with you favorite Little Black Dress 😀
Blue based Reds:  will mostly flatter cool skin tones and doesn't look that good on Indian skin tones as it makes the skin look dark and dull if not prepared properly, plus there are chances of yellow teeth appearances.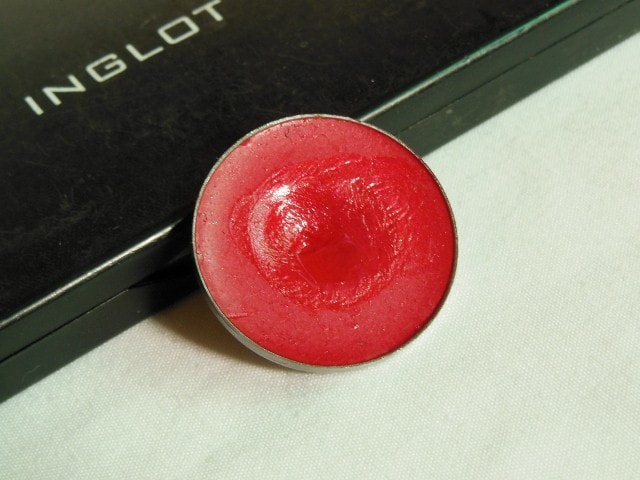 Orange Based Reds: This is a tricky shade, actually a Chameleon lip color which looks Orange in Natural light but more Red indoors. You will not be sure how much red or orange is in there but it is the best suited Red for warmer Indian skin tones. It brightens up the complexion and makes teeth appear whiter too.

Lotus Floralstay Red Rover was my first Red lipstick, an Orange based Red. Even today, I am so happy my choice, I picked up just the right shade for me!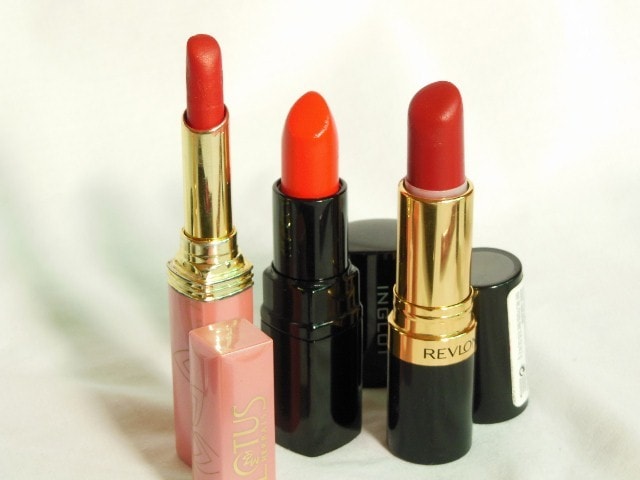 True Red: Enough of pinky red and orangey reds. Here comes the True Red lipstick minus any of the cooler or warmer undertones. Bright tomato red shade which instantly glams up my face and mood.. 😀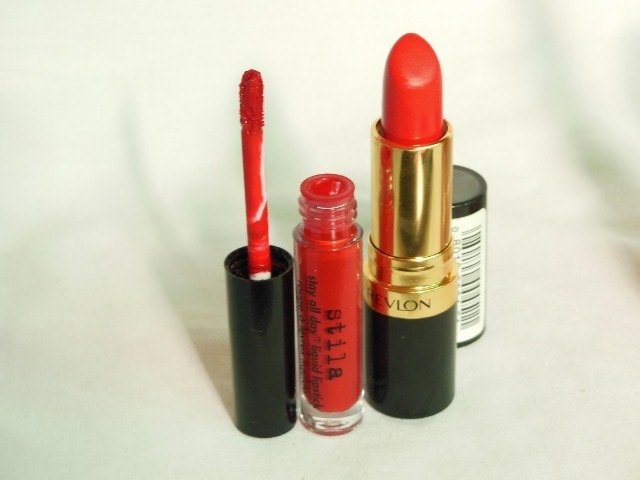 Pink Based Reds: Another, gorgeous shade of red which will work for fair-medium Indian skin tones and I really like. Few of my favorite pinkish reds form the collection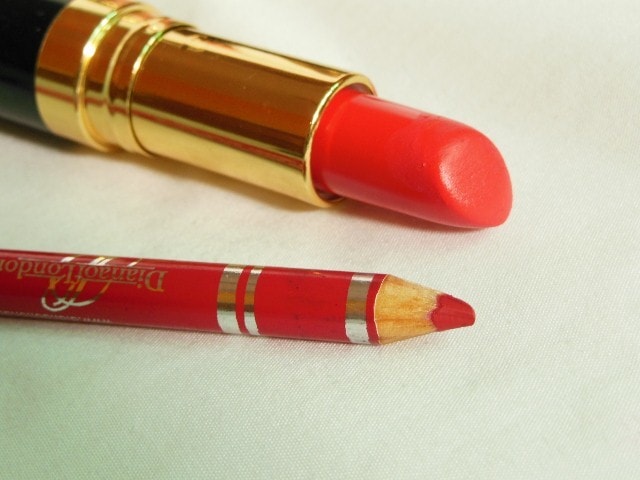 For me the Love for Reds goes like this:
True Reds> Orange Reds> Pink based Reds > Blue Based Reds> Brown based Reds.
I like Matte, satin-Matte finishes over glossy and creamy reds.. :). I am really eager to add more Reds in my stash.. ahh please don't remind me of Ruby Woo I have been so wanting to add that shade 😛
Don't Miss to Checkout:
Which is your favorite type of Red? Don't forget to share your favorite Red lipstick/lipgloss too!