Makeup Moodle: Trust issues with Bloggers and Reviews
Hello Everyone,
Today's post is going to be very different from what I regularly post and I am sure not all of you would agree with me which is Okk.. It is not a sponsored post and is not about attacking someone or calling names. It is just about the things that are going on in my mind and share with you my views on it. I am venting out my opinion here but would love to have a sort of discussion with you people about the same.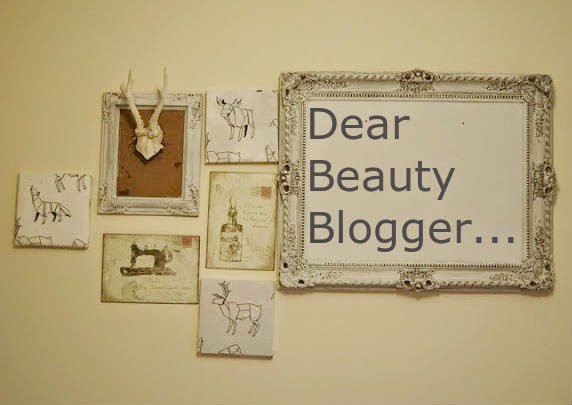 Where to start from.. There are some perks of being a blogger like you get free products/samples from the brands to promote on your blog and also get invites to the events where they distribute goodies as a token of thanks and appreciation. Some brands also pay for reviewing their products on the blog which is perfectly fine with me. I am not against sponsored post or reviews and I myself have been associated with many brands in the past but do the bloggers actually mention it to their readers that they have been paid for that particular review or the product was sent by brand.
Many of them do but there are those who don't and would love to get away with it without sharing the truth with their readers. I feel that's ethically wrong and no matter what, blogger should mention it in the blog post itself about certain product been sent by brand or bought with her own money..
Now, the most important part of the story… Do they tell you the truth?? Do bloggers actually liked the product so much that they are giving it a high rating or it is just because they don't want to spoil their relationship with the brands/PR. I am not naming any of the bloggers here ( because that will be too controversial and is actually not the purpose of this post) but I have myself experienced it.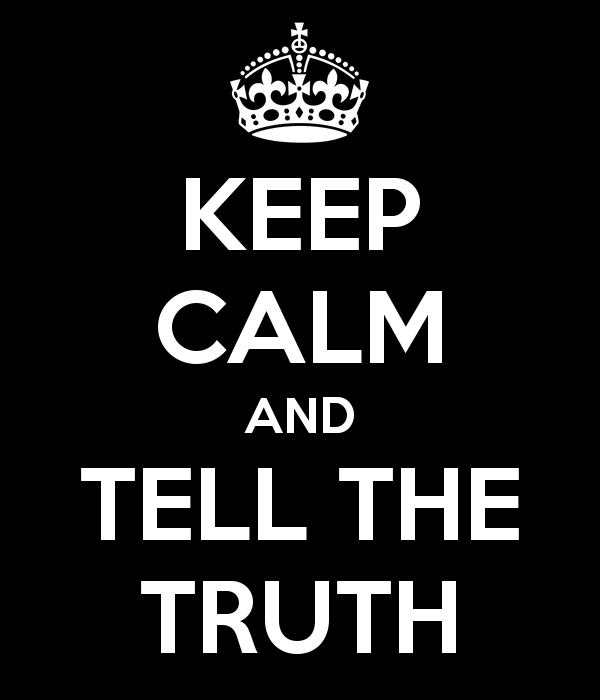 There are so many products that I bought on blogger's recommendation and reviews but they just failed to deliver on me.. and I am not talking about skin care here because that's obvious that if one thing is working for some it wont work for other. I am talking only about makeup be it highlighters, eye shadows, liners, lipsticks ( chubby sticks), foundations and much more.
I hate it when I spend my hard earned money on some product based on review of a so call "Big Blogger" and it just refused to work on me. It is still fine that it is not working on me.. but why is it only me and nobody else in the whole blogging community that had a similar experience… literally no one!! Sayyy whatttt 😛
It is so hard to find a negative review on products especially if they are sent by brands.. I have been a victim of all those positive reviews so many times that I felt this issue needs to be addressed. Whether you are big blogger with huge following or just a beginner, it is your responsibility to not misguide others for your personal benefit.
The whole reason of us "Beauty bloggers" starting blogging was to share our experience with the products and not to work for some brands/ PR companies. We should be honest about what we are saying about the product whether or not it is sent by PR or are being paid for it.. always speak the truth because the readers trust our reviews and spend their hard earned money on the products we recommend..!!
Think again are you doing it the right way! Don't be afraid of sharing your opinion even if it is not what others have to say. If you don't like any product.. say itt!! It is okay if one product is not working for you the way it is on other but you shouldn't be posting all the positive things about it just because nobody else is saying so or you fear that your relationship will be ruined with the brand and they will not send any more free products to you!
PS: If you want I can share the list of products that just didnt worked for me while the whole blogging community was going head over heels and recommending them.
Do share your thoughts in comments below and let me know what you guys think about this issue! 🙂
I do not claim the ownership of the images used in this post!
UPDATE: So, As most of you wanted me to list out the products that I disliked completely while reading good reviews on most of the blogs.. Not that I bought all of them but I did get to experience them.

The Body Shop BB Cream:
Revlon Colorburst Matte Balm- Audacious : Gives super patchy and flaky application
Revlon Shadow Link Eye Shadows: They are hard as rock with poor pigmentation
L'Oreal True Match Foundation : Doesn't work for my dry skin at all gets all patchy and refuses to blend
Lakme Gloss Addict Lipsticks: Applies patchy on lips
MAC Potent Lip Polish: They were sticky like lip glosses.
L'Oreal Infallible Eye Shadow Cosmic Black: It falls out like crazy and fades away quick on blending
Maybelline Colossal Kohl (6hr) – It didn't showed up on my waterline at all.
MAC Alluring Aquatic Eye Shadow – Lorelei: Doesnt show up on my lids 🙁

There must be more such products but right now I can remember only these.. If you have experienced the same do share the products that were raved about but didn't work for you!