Makeup Inspiration: Get that Perfect Look for the Day of Love!
February is the season of love, and to everyone's delight this year, the day of love falls on a weekend! This means you can look your best, whether your guy takes you out for lunch, sailing, dinner or a movie. No matter what look you decide to go for there is this little something that will help you achieve a flawless look.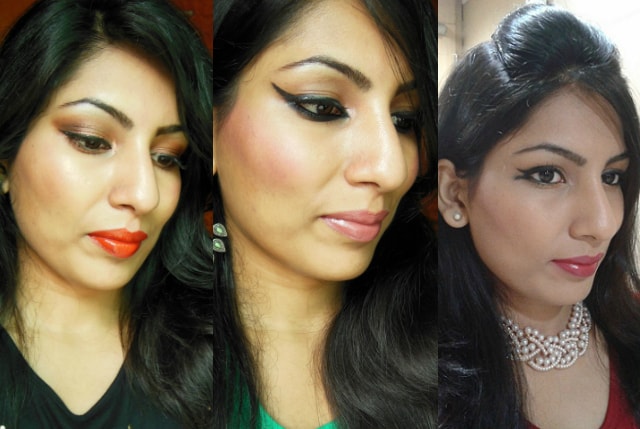 Lets checkout how you can play with your looks depending on where you plan to spend you day with your love!
Lunch love tales: Step out on a fun lunch date and let your eyes do all the talking! Start your look by using the Lakmé CC cream to even your skin tone and make it glow. Bring out those lovely eyes with the Lakmé Eyeconic Kajal and Lakmé Absolute Gloss Gel addict. Since it will be day time, opt for a lighter shade of eye shadow that compliments your dress. Add a little drama with mascara and finish your look with a lip balm.
For Movies and Picnic: If you and your guy love taking picnics or enjoy a good movie, we suggest you play with some pinks. Start by using the Lakmé CC cream. It is a very good sunscreen with SPF 20 that protects your skin from the sun. Add some Lakmé Eyeconic Kajal to highlight the eyes subtly. For the lips, a flirty shade of pink would be ideal. Bring out the colour of your cheeks with a little bit of blush and voila! You are ready to melt his heart the moment he sets his eyes on you.
Dinner Date: Go all out with your look for a dinner date! Start with your look with Lakme CC cream and make your skin and lips the focus. The CC cream helps moisturize your skin and also acts as a primer for your makeup. A thin eye liner along with a little mascara should be enough to make your eyes sparkle. For those gorgeous pouty lips, use a shade that complements your outfit, in case you are planning on a classic red, we suggest a similar shade for your lips as well. Add more glamour to your night with those killer stilettoes and watch your guy fall for you all over again!
I am not sure if you would like this creative idea of Valentine Day Special Eye Makeup.. I created the look last year!! Liked it??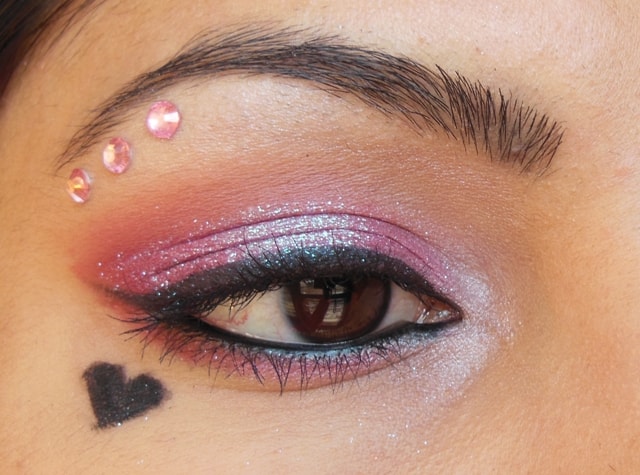 Don't Miss to Checkout:
Do you liked any of the looks? Which look are you planning to do tomorrow? I have a family function to attend so no special V day plans but how are you planning to spend your day.. Do you have a partner or you are single/married who will indulging in self love n pampering .. 😀 love bugs want to know 😉
What are your plans for tomorrow? Are you ready to sweep your love off his feet 😉 
PS:  This style guide is shared by Lakmé experts to help you achieve the perfect look for your perfect date.