My 3 favorite Green colored Makeup Items
I have developed an affinity towards the color Green and love the vivacity and harmony of this shade. The lush green meadows signify prosperity, trees drenched in rain reflect happiness, and morning dew over the leaves symbolizes innocence.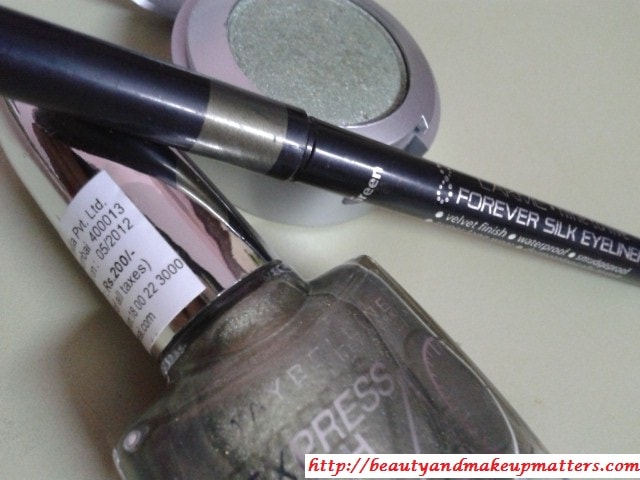 To me Green is a color of life. Here are some of my most cherished makeup products in Green color.
1. Lakme Nine to Five Silk Liner – Gypsy Green– A dark khaki green eye liner with obvious golden shimmers which gives a gorgeous metallic look to the liner. I totally adore this color which has a lovely creamy texture in the starting but due to its ill-fitted cap the liner has turned hard and now I have to rub it hard against my lids to get a decent color on my eyes. I am hunting to find a dupe in other brands.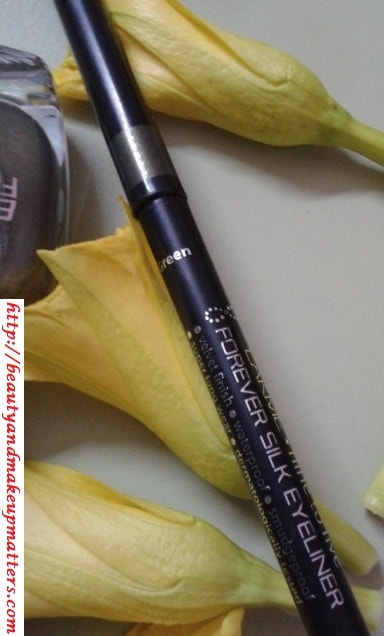 2. 
Colorbar eye shadow – Spearmint
:- Spearmint is a bright minty green shade with subtle silver shimmers which gives a soft pearly finish to the eye shadow. The color payoff is really good but it has a tendency to crease so need to apply it over a good eye shadow base. It is one of favorite green eyeshdows.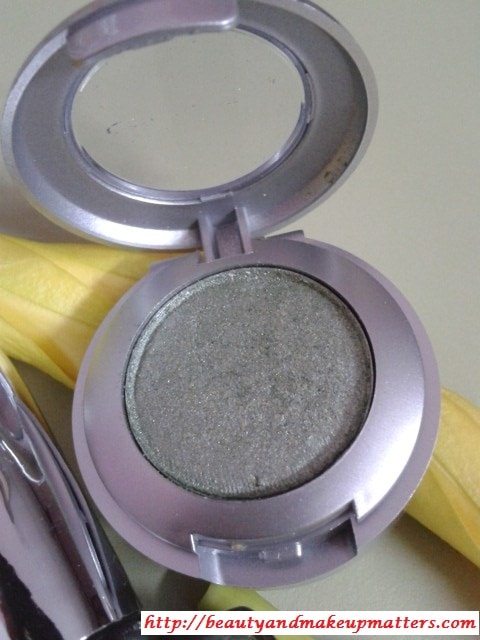 3. 
Maybelline Express finish nail polish- Khakhi Green
:- Khakhi Green is dazzling light khaki green nail color with finely milled golden and green shimmers. I love everything about this nail enamel -its superb brush, streak free and highly pigmented formula, smooth application, glossy metallic finish, long staying power and last but not the least its negligible dry time.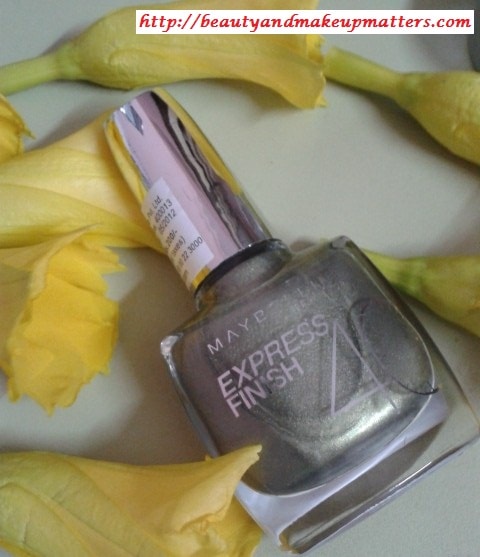 So, these is my list of favorite green colored makeup items. I will definitely be adding more greens to my makeup stash, may be a few more eye liners and eye shadows to start with! 🙂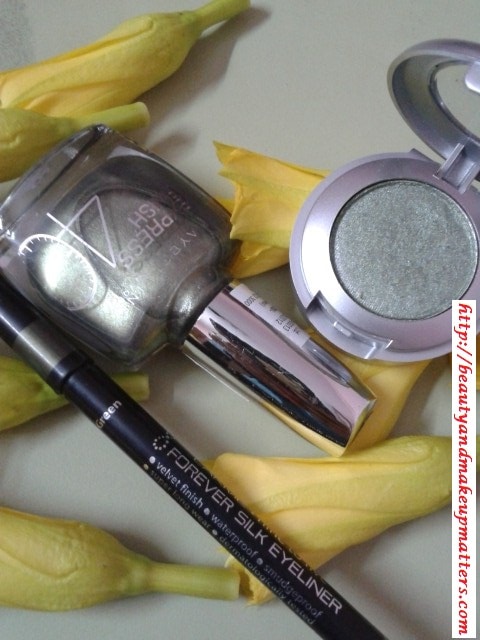 Have you tried any of these greens? Which is your favorite green makeup item?