Makeup Crush Chronicles: Stila All Day Liquid Lipstick in Beso
Hello Everyone,
I have been hauling lip colors like crazy, almost 10 lipsticks/lipglosses in a month :O.I have not been able to try all the shades yet but I waited long to find the perfect combo to flaunt this bright red lippy.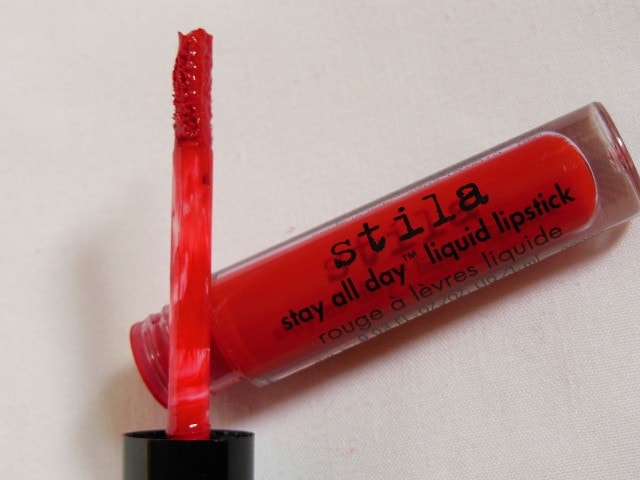 Beso is bright Tomato Red shade with a velvety matte finish, the shade is true red with no Orange or Pink undertones… just Red!! It has won me over and my X-favorite Revlon Matte Really Red Lipstick will now waiting for its turn to get a chance on the lips.. 🙂
I had doubts about the formula being drying or filling in fine lines, flaking the usual case with most of the matte liquid lipsticks but Stila surprised me in here.
It went on smoothly just like any regular lipstick and its intensely pigmented formula spread out evenly giving that perfect finish you would expect while donning a bright Red pout! And it didn't felt uncomfortable for even a second, my lips were happy all day 🙂
I have worn it just once for now but I want it to adore my lips almost everyday. You can get "The hottest red pout in town" with this Stila Beso liquid Lipstick!!
I think I have said enough to convince you.. Full review will be coming soon.. 😀
Keep Coming, Keep Lovingg.. <3
Poo 🙂