Makeup Crush Chronicles: INGLOT Lipstick #103
Orange is the color of the season and bright poppy oranges makes it even more perfect. I am always on the lookout for such shades and love to sport bold orange statement lips.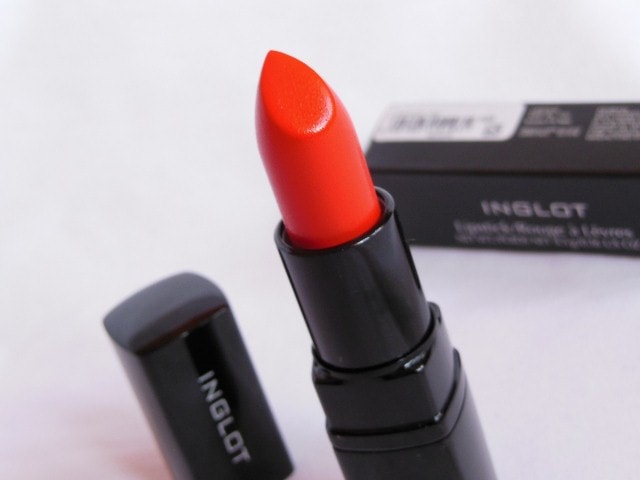 I have few orange lip colors like INGLOT Freedom System Lipstick Refill #19, Maybelline Moisture Extreme Lipstick Bronze Orange, Revlon Just Bitten Kissable Lipbalm Stain Rendezvous in my stash but nothing as vibrant, bright and attention seeking as this one .. what say!!
The formula is excellently pigmented and glides on like butter on lips. The shade is so bright that it made rethink about what kind of eye makeup will go best with this.. Black Smokey Eyes or Thsick Winged eye liner or something else… Any Suggestions?
Full review will be coming soon.. 😀
Keep Coming, Keep Lovingg.. <3
Poo 🙂